Section Branding
Header Content
Who voted (and didn't) in Georgia's U.S. Senate runoff
Hero Image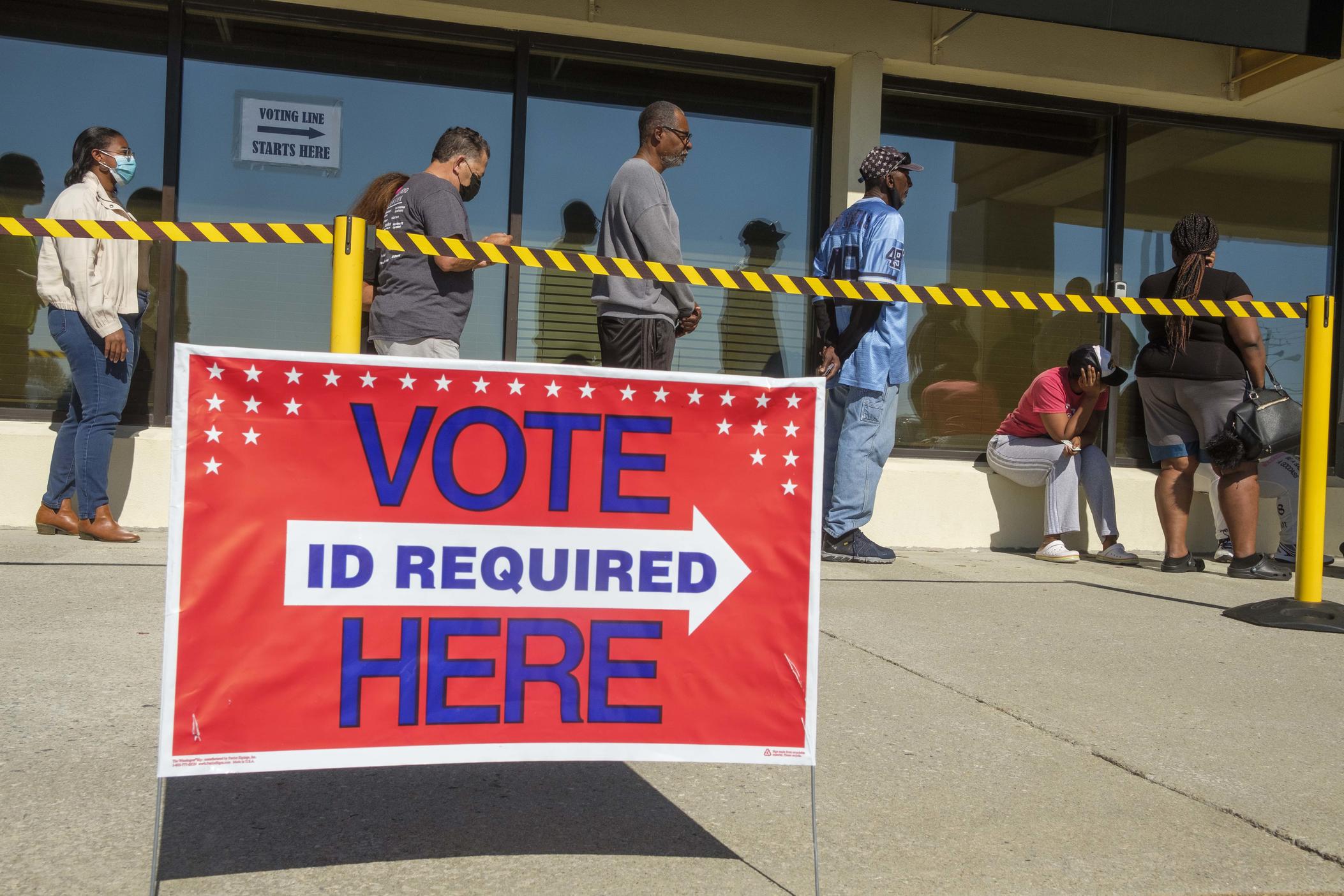 Primary Content
More than 4 out of 5 Georgians who voted in the November general election showed up again for the abbreviated U.S. Senate runoff in December, according to a GPB News analysis of the state's voter history file.
In all, more than 3.5 million ballots were cast in the Dec. 6 face off between victorious incumbent Democratic Sen. Raphael Warnock and Republican challenger Herschel Walker, with nearly a notable 230,000 of those from voters who did not show up for November's general election.
According to the Secretary of State's office data, there are nearly 7.9 million people on the state's voter rolls, including 7 million active voters. That means more registered voters stayed home for the runoff than voted, and slightly more than half of the state's active voters showed up for the four-week runoff.
The vast majority of those who do vote in Georgia's elections, however, are regular voters who participate in major contests, like the roughly 2.5 million who voted in the 2018 general election; the 2020 general election and subsequent 2021 runoff; and 2022's general election and runoff.
Nearly 4.2 million Georgians cast a ballot in at least one of the three major elections this year, in either the primary, general or runoff.
In the Senate runoff, the composition of those who voted in November but not December, and those who skipped November and showed up in December, sheds more light on how Warnock was able to defeat Walker by about 100,000 votes.
Close to 650,000 Georgians who voted in the general election did not vote again in the runoff, including more than 90,000 2022 Republican primary voters. Of the 230,000 that showed up for the runoff but not the general, at least 34% of those, or roughly 79,000 voters, were Black.
After the 2020 election cycle which saw an unprecedented shift to voting absentee by mail because of the coronavirus pandemic, election law changes and another shift in voter behavior led to massive swings towards in-person early voting. Even though the shortened runoff window only had five mandatory days of in-person early voting statewide, the state broke several single-day early voting records.
Almost 143,000 voters who showed up on Election Day in November shifted to vote before the final day of voting in the runoff.
The Secretary of State's office, local elections officials and lawmakers from both sides of the aisle have called for revisiting the state's runoff rules — last changed in 2021 — after this year's midterms. Any changes would come during the next legislative session, which begins in January.
Secondary Content
Bottom Content