Section Branding
Header Content
Atlanta mayor, police under pressure after four teens die by gun violence
Primary Content
LISTEN: Atlanta Deputy Police Chief Charles Hampton Jr. speaks on a weekend shooting that killed two Atlanta teens.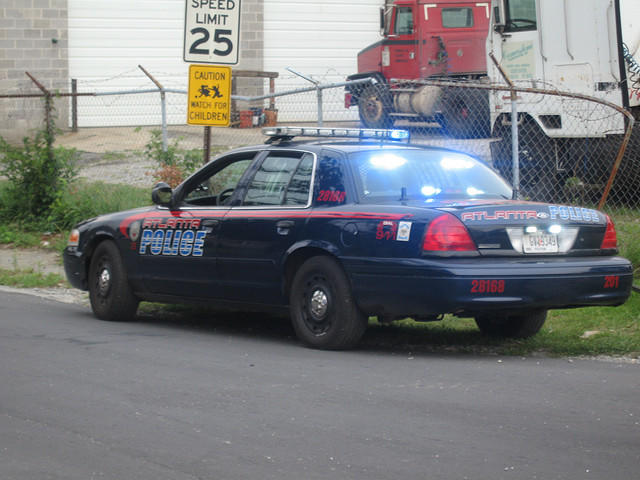 Fatal shootings near Atlantic Station Nov. 26 and at an Atlanta apartment complex Dec. 17 killed four teens and injured at least three others.
Mayor Andre Dickens and the Atlanta Police Department are calling the gun violence an "unacceptable" trend as parents grapple with the outbreak of shootings.
In a statement after the Saturday shootings at Continental Colony Parkway in Southwest Atlanta, APD Deputy Chief Charles Hampton Jr. said two victims, ages 14 and 16, were pronounced dead at the scene, and the three others, ages 11 and 15, were hospitalized. 
"Too many guns in the hands of our youth," Hampton said. "And as I said several weeks ago, this should be a time that we are getting ready for the holidays, but we have two families that will be planning for funerals."
Hampton said the Dec. 17 incident stemmed from, quote, "a dispute on social media that escalated to gunfire."
Atlanta Mayor Andre Dickens said in a statement, "While we avoided youth violence over the summer and early fall, these last few weeks have shown all too clearly that Atlanta is not immune from this unacceptable trend."
Over the Thanksgiving holiday weekend, two teenagers, 12-year-old Zyion Charles and 15-year-old Cameron Jackson were fatally shot in Midtown after leaving Atlantic Station.
Tiffany Smith, mother of Cameron Jackson told Atlanta's Fox 5 station: "We have children that are dying. We are losing our future. Any of you could have been walking with your husband or wife and caught a bullet in the back of the head."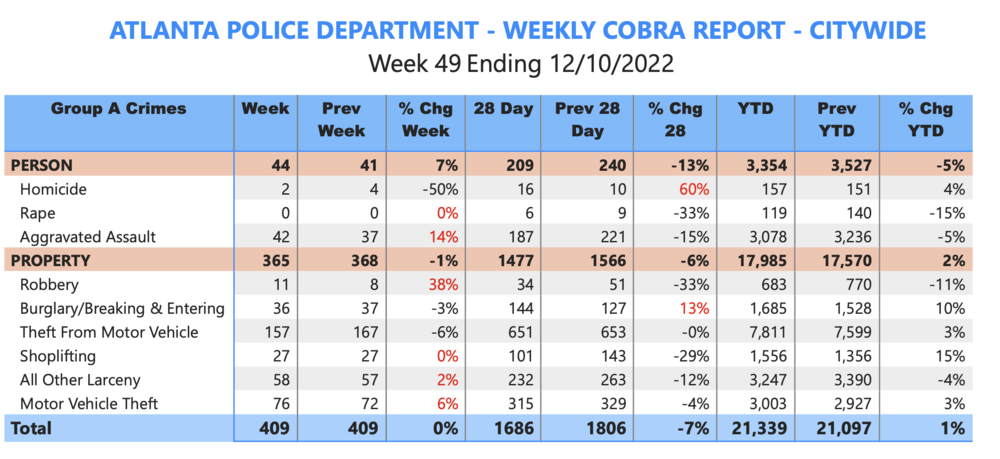 On Dec. 15, in response to the deaths of Charles and Jackson, area students joined Mayor Dickens, APD Police Chief Darin Schierbaum, Fulton County Sheriff Pat Labat and state lawmakers for the Atlanta Public Schools' Student Advisory "Stand With Me" rally against violence.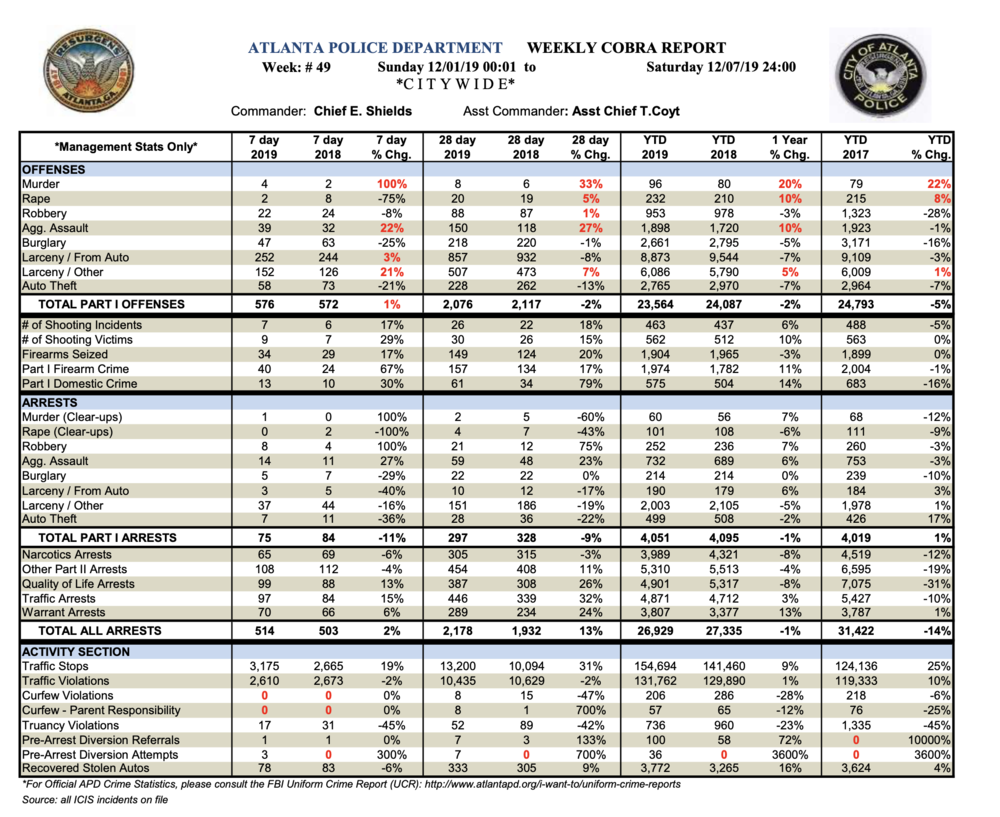 While APD statistics from the week of Dec. 10 showed most Atlanta crime down compared with numbers from the same week in 2021, the crime report from the same week in 2019 reflected 96 homicides YTD compared with 2022's 157 murders.
Two teens will be among those added to this week's report.
Secondary Content
Bottom Content