Section Branding
Header Content
Early voting for U.S. Senate runoff sees long lines amid high turnout
Primary Content
Early voting ahead of the U.S. Senate runoff election between Democratic Sen. Raphael Warnock and Republican Herschel Walker began in several Georgia counties over the weekend with a patchwork of start dates and times​​​​​.
Statewide early voting for all 159 counties begins today and ends Friday, Dec. 2 with runoff Election Day on Tuesday, Dec. 6.
Gabriel Sterling from the Georgia Secretary of State's office said that weekend turnout totaled nearly 200,000.
Lines varied by county, with densely populated areas experiencing wait times of up to two hours or more on Saturday and Sunday.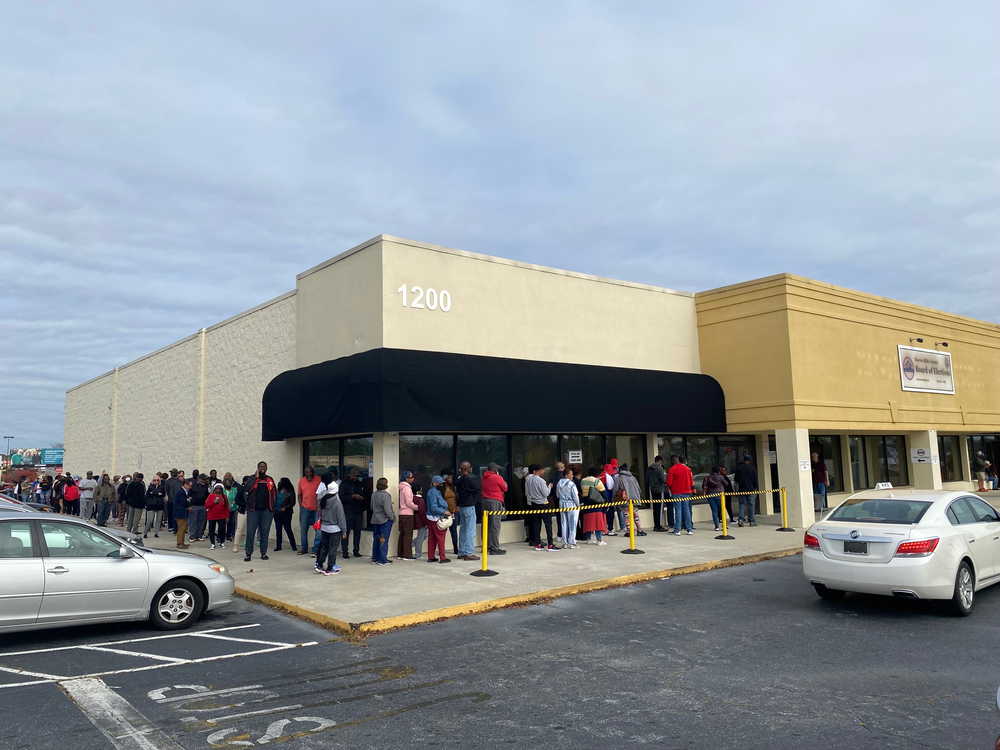 Weekend voting is popular and a Georgia appeals court ruled on Nov. 21 to allow counties to offer early voting for the U.S. Senate runoff election beginning Saturday, Nov. 26 — but Republican groups appealed to Georgia's highest court Nov. 22 in an attempt to prohibit it.
The Court of Appeals declined a request by the state to stay a lower court's ruling that said state law allows early voting that day.
Warnock's campaign, along with the Democratic Party of Georgia and the Democratic Senatorial Campaign Committee, had sued to challenge that guidance.
Fulton County Superior Court Judge Thomas Cox on Nov. 18 issued an order siding with the Warnock campaign and the Democratic groups. He found that the law cited by the state regarding Saturday voting after a holiday does not apply to a runoff election.
The Georgia Republican Party, the National Republican Senatorial Committee and the Republican National Committee filed an appeal with the Georgia Supreme Court, asking the high court to issue an emergency stay of the lower court ruling.
Former U.S. President Barack Obama is returning to Atlanta to support Sen. Warnock at a rally at Pullman Yards Thursday, Dec. 1, 2022.
Secondary Content
Bottom Content