Section Branding
Header Content
More visitors on Cumberland Island? Park officials want your input
Primary Content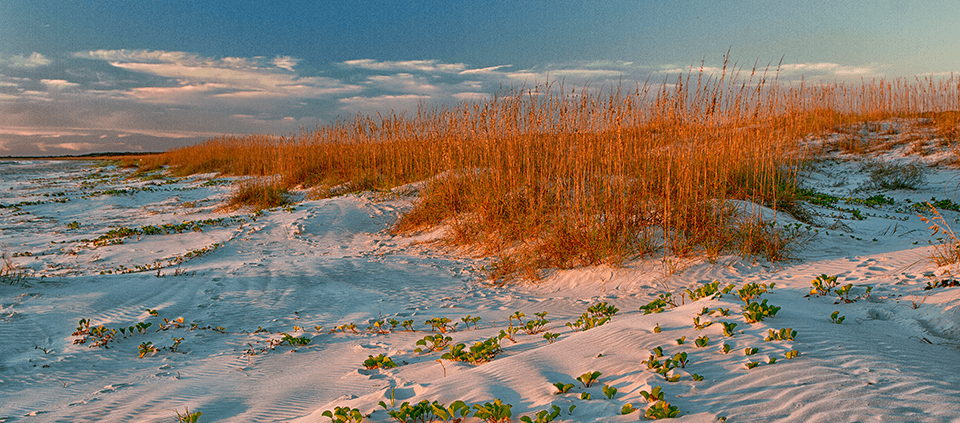 National Park Service officials want to change how many people can visit Georgia's Cumberland Island National Seashore.
The agency is asking the public to weigh in on a new island-wide management plan.
Right now, there's a hard limit of 300 people allowed each day onto the federally protected island by the park's daily ferries.
But some people also come to the island by private boat and some stay overnight, and some areas of the barrier island can handle more visitors than other areas.
That's why the park service's Andrew White, a visitor use specialist, said the new park management plan calls for different visitor capacities in different areas.
"We know that our current management is for more than 300 people on the island on a busy day," he said. "The visitor capacity is much more closely tied to actual conditions on the ground than if you take the island-wide approach with that 300 number."
The plan says that the park's ferries could deliver as many as 600 people per day to the park's most-visited areas, although that number could be adjusted.
The park's superintendent, Gary Ingram, said that doesn't mean there will be 600 people rotating around the most-visited areas, near the South End ferry dock.
"There are so many different needs and wants with all the visitors who come here every day," he said.  "The way this plan has been developed is helping the park focus how to disperse those visitors to where they want to go and what experience they want to have."
It's the first time the park has proposed adjusting the 300-visitor capacity since 1984.
Other aspects of the plan include prohibiting dogs on the island's South End Beach to protect shorebirds, moving and changing the number of visitors allowed at certain campsites, creating new trails and providing kayak and canoe rentals.
Cumberland Island National Seashore recently celebrated 50 years of protecting pristine maritime forests, undeveloped beaches and numerous historic sites as a unit of the National Park Service, owned by the American people.
Public comments are being accepted at this website through the end of the year.
Secondary Content
Bottom Content