Section Branding
Header Content
Lawmakers from both parties reflect on House Speaker David Ralston's legacy
Primary Content
LISTEN: Former Democratic Leader Bob Trammell remembers House Speaker David Ralston as a champion for bipartisanship.
——
After news of House Speaker David Ralston's death, tributes and memories of the Blue Ridge Republican have poured in from politicians. 
Republicans and Democrats alike took to social media to share stories of Ralston — many hailing him as the steadying hand of the legislature and a defining figure in Georgia politics.
Here's a collection of some of what has been said about the longtime leader.
Gov. Brian Kemp
"Speaker Ralston was a pioneer in the growth of Georgia's Republican leadership and leaves an indelible mark on this state. His last session as speaker will long be remembered for his landmark mental health reform bill, helping Georgians fight through inflation, and passing a historic income tax cut that puts more money in the pockets of taxpayers for years to come. We are also especially proud of our previous bipartisan efforts on reforming the citizens' arrest law and adding an anti-hate crime statute to the Georgia code, which would not have happened without the Speaker's steadfast leadership. These historic accomplishments were only a handful of the numerous hallmarks of David Ralston's decades-long service to Georgia."
Republican House Rep. Jon Burns, nominee for Speaker of the House
"Georgia has lost a titan of our political world, and, more importantly, I have lost a dear friend. As a leader, Speaker Ralston was selfless and brave — always willing to place the good of Georgians ahead of his own personal gain. As a friend, he was fiercely loyal — always willing to provide wise counsel and support. Our state will miss him greatly. I will miss him always."
Speaker Pro Tempore Jan Jones
"This is an unfathomable loss and one that leaves a hole in the heart of each and every House member.
"David and I were members of the same freshman class — having both been elected in 2002, and I am proud to have served as Speaker Pro Tempore for thirteen years under his leadership. While I will miss his guidance and advice tremendously — I will miss his friendship more.
"Whether it was growing jobs and expanding opportunity in rural Georgia or making adoption easier and reforming mental health care in our state, David Ralston spent his career in public service trying to lift others up and move our state forward. He knew the awesome power of bringing people together — reasoning together — and finding common ground. Regardless of political ideology, he treated everyone with respect and was a model of civility. 
Attorney General Chris Carr
"Today, Georgia has lost a true statesman. David Ralston's wisdom was surpassed only by the kindness he showed others, and I feel blessed to have called him my friend. As the longest-serving speaker of a state house in the nation, he set the standard for decorum, leadership and consensus building."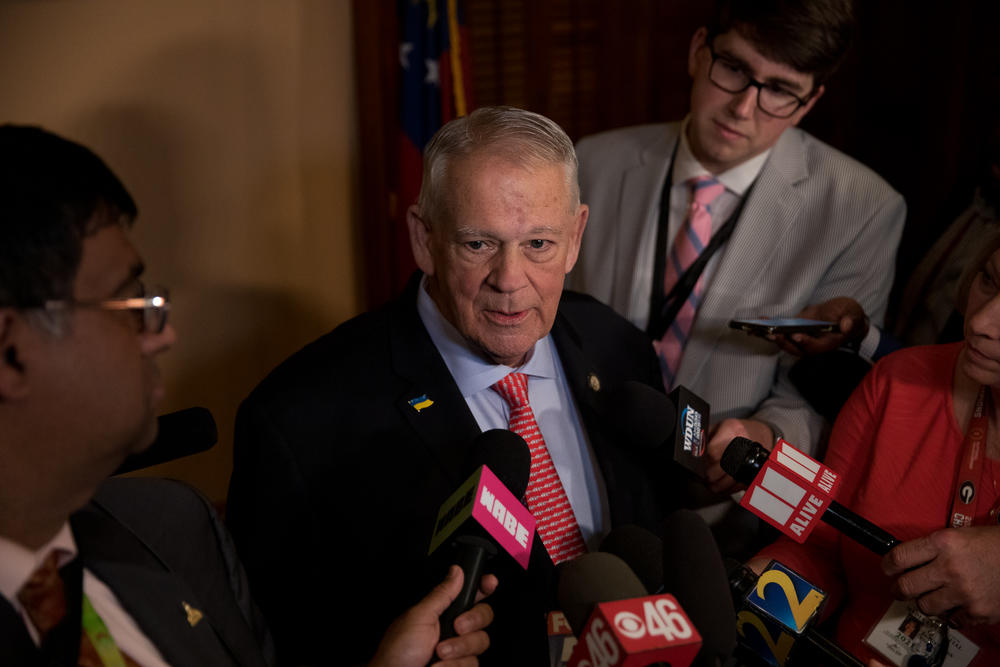 Lt. Gov. Geoff Duncan
"I'm grateful for his heartfelt partnership over the last four years navigating some of our state's most difficult storms."
Atlanta Mayor Andre Dickens
"We were aligned on many issues that affected the lives of Atlantans. And when we were not, I could always count on the Speaker to be open to differing points of view. He and I shared a commitment to drawing circles of inclusion, rather than lines of exclusion, even when it meant crossing party lines. 
"Speaker Ralston was a wise and fair leader, whose love for Georgia was immense. He was a valued and vocal partner for us as we fought to keep Atlanta whole. And he is leaving some mighty big shoes to fill under the Gold Dome.
U.S. Sen. Jon Ossoff
"He was a dedicated and capable public servant who served the state of Georgia diligently for decades. Alisha and I are keeping in our prayers the Speaker's wife Sheree, their children, and all of those who worked for and with Speaker Ralston over the years."
U.S. Sen. Raphael Warnock
"Georgia is made better by leaders like David Ralston. I am praying for Speaker Ralston's family and his loved ones during this difficult time. May his example of leadership and civility endure through the lives he touched."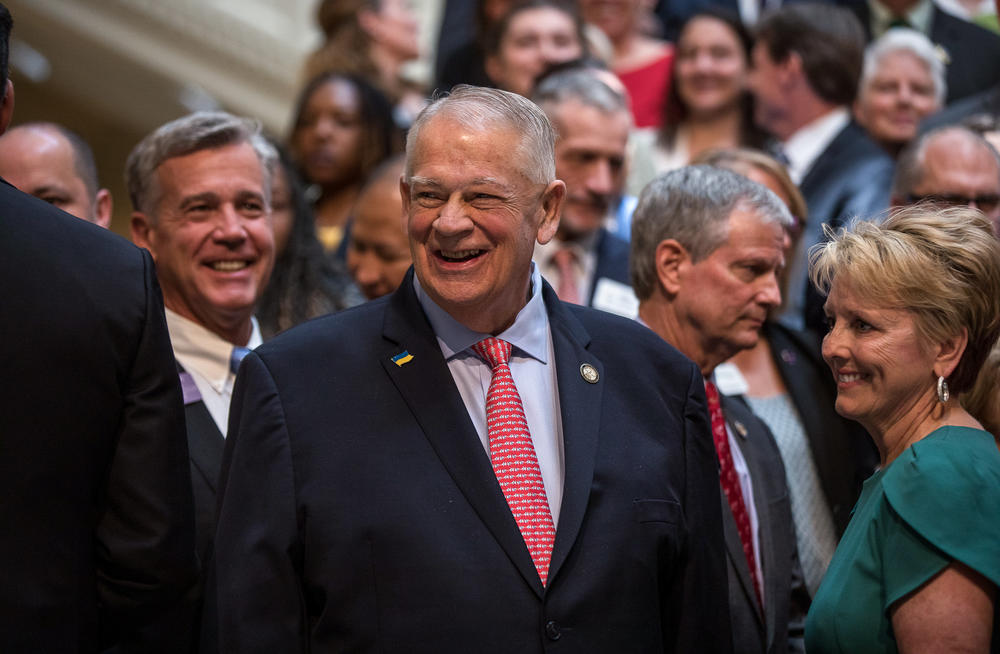 U.S. Rep. Nikema Williams, chair of the Democratic Party of Georgia
"Georgia Democrats join the entire state in mourning Speaker David Ralston. Speaker Ralston was a statesman who led with fairness and honesty, looked for common ground, and always put his commitment to Georgia first. His thoughtful leadership was a constant under the Gold Dome, where he truly embodied our state's motto: Wisdom, Justice, Moderation."
Former Democratic Leader Bob Trammell
"He leaves a tremendous legacy. I think that the hope forward is that that legacy of being able to work across the aisle and have regard and respect for different points of view and trying to work for the benefit of Georgians is a legacy that will continue in the Georgia House of Representatives."
Secondary Content
Bottom Content