Section Branding
Header Content
Doulas in Georgia work to support better, safer births — one family at a time
Hero Image
Primary Content
LISTEN: In Georgia, Black mothers die three times more often than their white counterparts. Making more birth support available could slow that down. GPB's Sofi Gratas reports.
——
It's mid-October and Dejerica and Derick Tinsley are expecting their first baby in a few weeks. 
The Tinsleys are meeting with Chanel Stryker-Boykin, their doula, who is helping the family prepare for their new baby. 
But so far, the Tinsleys have gotten mixed messages.
Dejerica Tinsley's doctors want to induce labor at 39 weeks. That's because Dejerica has lupus, an autoimmune disease that can cause inflammation and joint pain. Though most women with lupus have healthy pregnancies, they are technically considered to be high-risk. 
But throughout her pregnancy, Dejerica's lupus was not an issue. Rather than induce, the Tinsleys chose to wait until a full 40 weeks of pregnancy and have as natural a birth as possible. Still, Dejerica worried her doctors would put any potential risks associated with lupus before what she wants for her and her baby. 
"I don't want to get caught up in, you know, 'We want to make sure the baby is safe,' so much so that we hyper focus on that," Dejerica Tinsley said. "And then, here I am after I've delivered this baby … I'm just left behind with no support or guidance"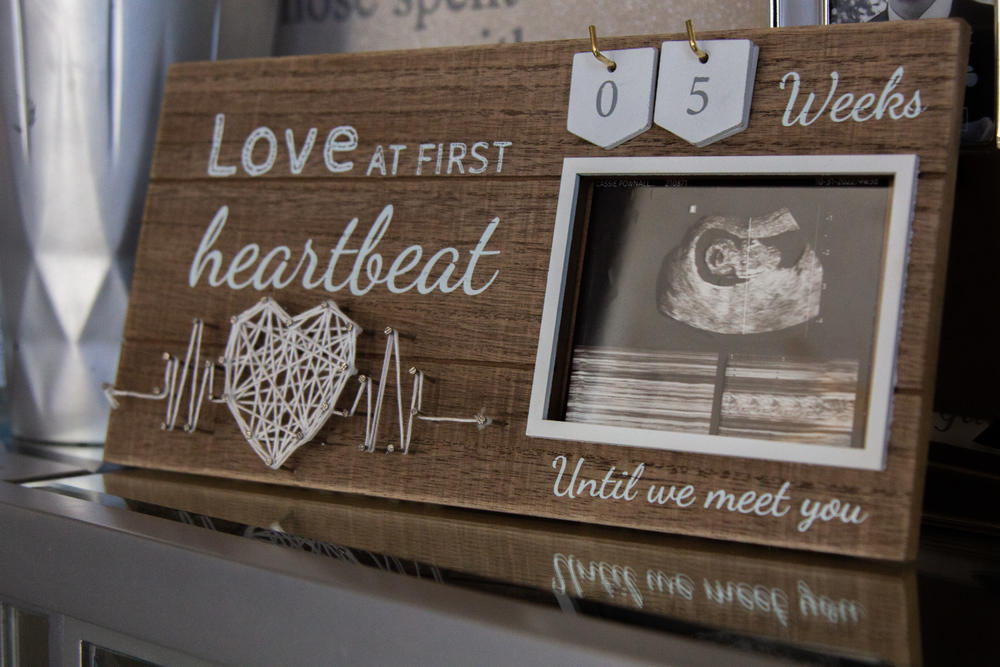 "There's this fear-mongering that is done, centered around the baby," Stryker-Boykin said. "But it does not consider at all the person who's carrying the baby."
That's because in most hospitals, labor and delivery is a one-stop shop. Care for mothers typically ends after birth.
Meanwhile, Black mothers in Georgia die three times more often from pregnancy-related causes compared to white mothers. Most of those deaths happen within the first year after a baby is born. 
That's why doulas like Stryker-Boykin support families at home, during and after pregnancy, something specialists such as OB-GYNs and certified nurse midwives aren't really trained to do. 
As certified birth support workers, a doula's main priority is advocating for the wishes and health of the mother.
"Doulas are not going to be able to change the systems that were created hundreds of years ago," Stryker-Boykin said. "But what we can do is we can impact these lives individually,"
Dejerica Tinsley is a mental health provider with a background in social work, and she trusts the specialists she works with for medical advice and to monitor the health of her baby. At the same time, she recognizes disparities in institutionalized health care often received by Black women.
A study of hospital closures in Georgia from 2012 through 2016 found that labor and delivery unit closures disproportionately affected Black and low-income women. Even where they can get care, Black mothers are disproportionately affected by fatal postpartum conditions, such as hypertension and cardiac failure, regardless of income. 
The COVID-19 pandemic only made things worse. 
"I've seen the negligence," Dejerica said. "So that's another reason why I said I'm definitely going to have a doula to support me."
When mothers have birth support like doulas, studies nationwide have found better outcomes for moms and babies, including fewer cesarean deliveries. 
Linda Goler Blount runs the Black Women's Health Imperative, a national maternal health advocacy group headquartered in Atlanta. 
"The science is pretty clear," Goler Blount said. "Doulas do actually save lives."
She doesn't think mothers shouldn't be expected to advocate for themselves without some help. 
"Ask all these questions, be able to interpret the responses, know what to do: It's unfair to put that kind of burden on the everyday woman," Goler Blount said.
But doulas can only help when they're working alongside maternal health specialists. 
Natalie Hernandez, executive director of the Center for Maternal Health Equity at the Morehouse School of Medicine, said that doesn't usually happen. 
Barriers to holistic care
Hernandez is also on the state's Maternal Mortality Review Committee, which tracks maternal deaths and makes statewide recommendations to lawmakers. In its most recent analysis of pregnancy-related deaths from 2015 through 2017, 90% of those deaths were preventable. 
Expanding postpartum care is among the MMRC's recommendations. But as it stands, there is no explicit language addressing the legitimacy of birth support workers. That's made it difficult for doulas and other birth support workers, like certified professional midwives, to break into the medical space. 
According to Hernandez, care coordination, or having a variety of health workers at the table, is key to any public health crisis. But, she said, "we haven't seen this really happening in maternal health." 
"It's going to take time because everything has been so siloed and there has been so much competition for resources," Hernandez said. "But I think when you have policymakers … and they're involved in these conversations, then you'll get to see them move the needle, move towards a more integrated space of care."
The MMRC is expected to release an updated report by the end of the year. 
Goler Blount said if Georgia wants doulas and other birth support workers in the room, legislators should allow them to be covered by insurance. 
"Where doulas and midwives are compensated, paid for, reimbursed, maternal mortality rates are much lower than in states where that isn't the case," Goler Blount said. 
Coverage to improve care
Only 12 states either have implemented or are planning to implement a process to reimburse doulas through insurance. Those that do offer a varying number of covered services. 
In 2021, a group of state lawmakers in Georgia launched a failed effort to reimburse doula services with House Bill 727. The bill would have amended state code to list doulas as "providers of medical assistance." While doulas receive training and certification, most do not go to medical school. 
Maternal health advocacy group, Healthy Mothers Healthy Babies, launched a pilot program this year to reimburse 175 doulas around the state for up to $700 in care to families on Medicaid, with the intention of encouraging another legislative push. 
To help address maternal mortality in Georgia within the first year after birth, Gov. Brian Kemp moved in May to extend postpartum Medicaid coverage for low-income mothers from six to 12 months. 
But even with insurance coverage, access to specialists and birth support workers would still be out of reach for many — because for doulas to guide mothers through the health care system, mothers first need basic access to it.
In 2021, half of Georgia counties didn't have even one obstetrician gynecologist. There's even less access to certified nurse midwives.
Correction
In an earlier version of this story, Natalie Hernandez was said to lead the center for maternal health equity at Morehouse College. Hernandez actually leads the center for maternal health equity at the Morehouse School of Medicine.
Secondary Content
Bottom Content