Section Branding
Header Content
GBI says brightly colored fentanyl pills have not been found in Georgia ahead of Halloween
Primary Content
LISTEN: An advisory sent out by the Drug Enforcement Administration has some parents worried ahead of Halloween. But Georgia officials say the brightly-colored illegal pills have not been found here. GPB's Ellen Eldridge has more.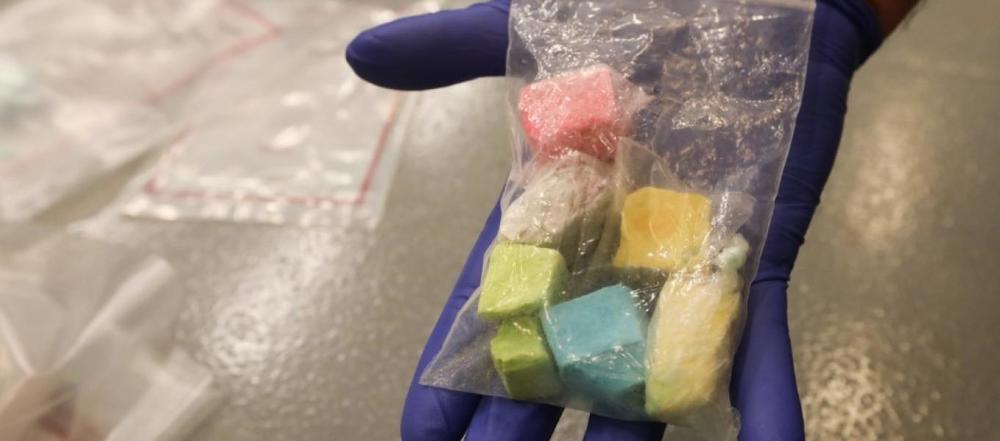 After his doctor prescribed painkillers for a sports-related injury, 28-year-old Ryan Barr developed opioid use disorder. 
"We lost our second-oldest son six years ago to fentanyl," his mother, Doreen Barr, said. "He was a college athlete and was injured and prescribed opioids for pain. And they continued to prescribe it to him for two years."
He died in May 2015, a month before his birthday.
Doreen Barr then founded a nonprofit, In Ryan's Name, to raise awareness, help prevent, and reduce the stigma surrounding addiction.
A major factor in the worsening opioid epidemic is fentanyl, which is several times more potent than heroin. The deadly substance can be found in all street drugs, not just painkillers.
The Georgia Bureau of Investigation found fentanyl in counterfeit Adderall and Xanax, as well as in cocaine.
So far this year, the GBI reported 807 drug-related deaths. More than half — 500 — of those deaths involved fentanyl or an analog of the opioid.
Last year's GBI data show 822 of 1,502 drug-related deaths involved fentanyl.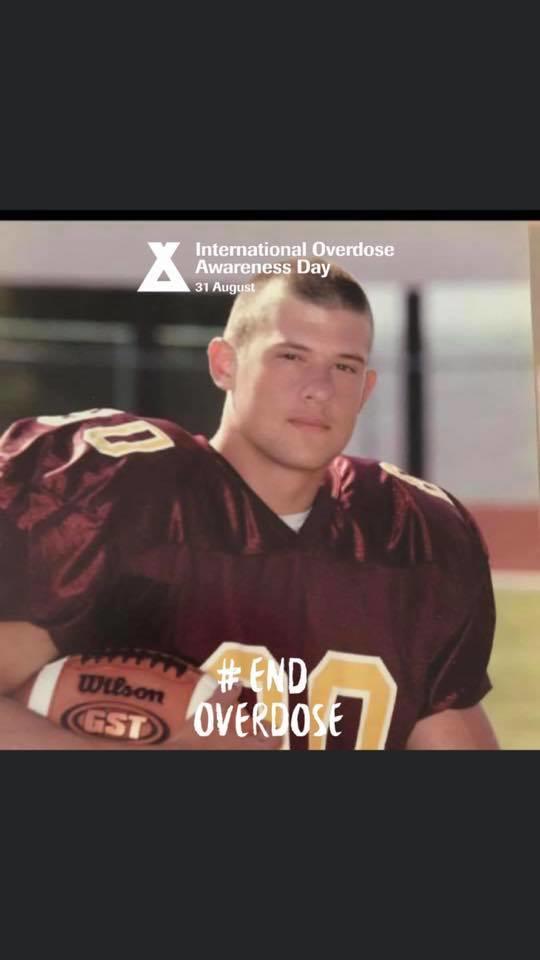 And the numbers are definitely undercounted.
The data represents all counties in Georgia except Fulton, DeKalb, Cobb and Gwinnett, because those counties have their own medical examiner offices, GBI Deputy Director Natalie Ammons said in an email.
"Please note that these are cases that have been signed out so far," Ammons said. "There are cases from both years that are still pending results."  
RELATED:
Barr is concerned by a recent warning from the Drug Enforcement Agency about brightly colored pills containing fentanyl. While the GBI has not received any reports of the pills here, law enforcement partners have seized brightly colored fentanyl and fentanyl pills in 26 states since August.
"Rainbow fentanyl — fentanyl pills and powder that come in a variety of bright colors, shapes, and sizes — is a deliberate effort by drug traffickers to drive addiction amongst kids and young adults," DEA Administrator Anne Milgram said. 
No mention was made tying the drugs to Halloween, but rumors spread. 
Barr said she worries about her 5-year-old grandson because, she read, some candy with fentanyl is disguised as regular candy.
"So, you have no idea what you're getting" she said. "This fentanyl, you can't smell it. You can't taste it. You can't see it. It's just scary. I would not send my children out trick-or-treating to anyone that we don't know."
To keep your kids safe, The Food and Drug Administration advises parents to only allow their children to eat candy that is commercially wrapped, and to check that candy for any signs of tampering.
Secondary Content
Bottom Content