Section Branding
Header Content
Macon-Bibb County will attempt to shore up its deputy ranks with part-time officers
Primary Content
LISTEN: Macon-Bibb County will attempt to shore up its understaffed deputy ranks with part-time officers. GPB's Grant Blankenship reports.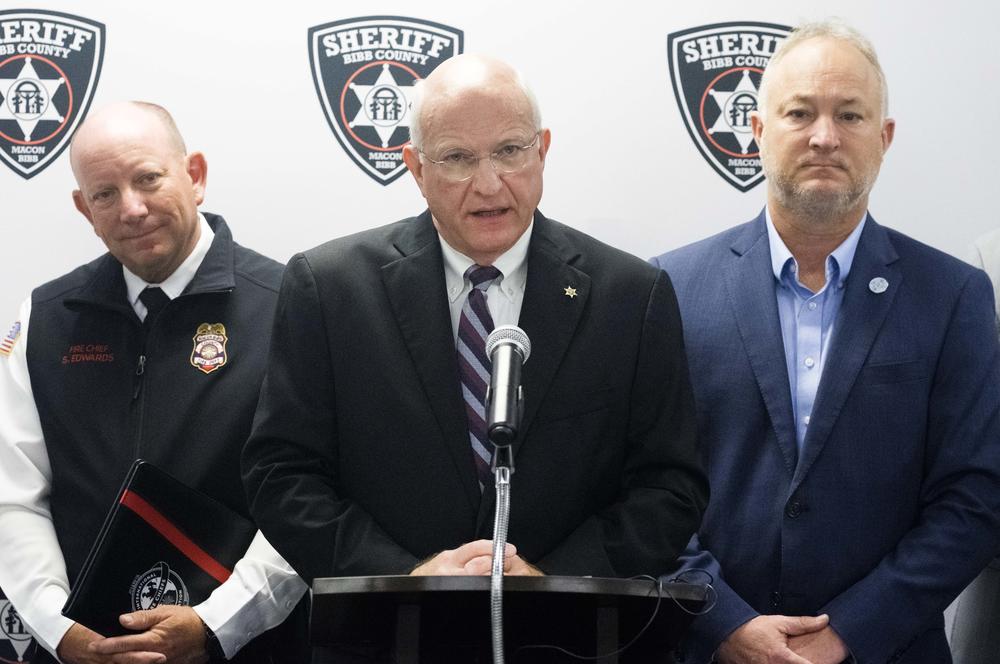 Macon-Bibb County officials are seeking fully certified law enforcement officers to work part time in the county as a solution to chronic understaffing. 
The plan to "fast track" officers from anywhere in the state, or even the ranks of the retired, was announced during a press conference Monday at the Bibb County Sheriff's Annex.
Despite the urgency implied by the term "fast track," Sheriff David Davis said any part-time officers brought on patrol would be fully trained. 
"These individuals already have that base level of training, they have to have to be POST certified," Davis said. 
POST is short for the Georgia Peace Officers Training Standards Council which sets the bar for best practices in training law enforcement. 
"So that is the de-escalation, the community policing piece," Davis said. "They have to have those levels of training."
The sheriff's office would pay $40 an hour, without benefits, to any POST certified law enforcement officers interested in patrolling Macon during what would otherwise be their time off. 
The offer stands for retired officers and firefighters, too, though without certification firefighters would have some limitations on what jobs they could perform, such as acting as courtroom bailiffs or security at special events. 
The plan, which has the full support of Macon-Bibb Mayor Lester Miller, was announced a day ahead of scheduled updates from local nonprofit organizations participating in the Macon Violence Prevention program, an effort aimed at slowing violence through social services.  
Secondary Content
Bottom Content