Section Branding
Header Content
Variant-specific booster for COVID-19 now available in Georgia
Primary Content
LISTEN: Infectious disease experts with Emory University say a new booster shot, recently authorized by the FDA, could help stem COVID-19 activity in the fall and winter. GPB's Ellen Eldridge reports.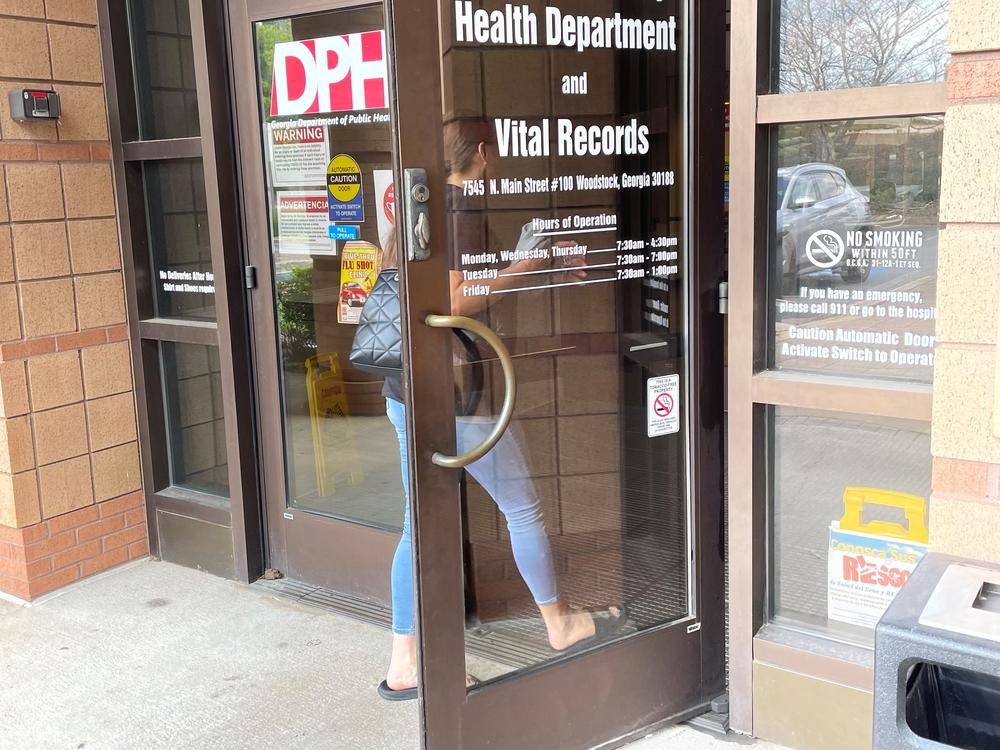 An omicron-specific booster for COVID is available now that the U.S. Food and Drug Administration authorized the first redesign of the coronavirus vaccines since they became available in late 2020.
"With today's authorization, the FDA has also revised the [emergency use authorization] of the Moderna COVID-19 Vaccine and the Pfizer-BioNTech COVID-19 Vaccine to remove the use of the monovalent Moderna and Pfizer-BioNTech COVID-19 vaccines" in favor of the new bivalent vaccines, the agency said in its Aug. 31 announcement.
Dr. Jodie Guest, an infectious disease epidemiologist, professor and senior vice chair of the Department of Epidemiology at Rollins School of Public Health at Emory University, hosts Emory's series of videos about the pandemic.
"The goal is for the redesign to help elevate antibody levels in a way that restores the protection conferred by the initial vaccines against symptomatic infection in many people," Guest said.
These new boosters are made both by Pfizer and Moderna.
Pfizer is available for people 12 and older, while people 18 and older may choose Moderna's formula.
The updated COVID-19 booster provides protection against the original strain of the virus that causes COVID, as well as the BA.4 and BA.5 omicron subvariants, which are more contagious and better able to evade protection that your body might have against earlier subvariants, according to the Centers for Disease Control and Prevention.
CDC recommends that everyone ages 12 years and older in the United States receive an updated COVID-19 booster. Like the original boosters, the updated doses help restore protection that might have gone down since your last dose.
Everyone who is eligible ― including those who are moderately to severely immunocompromised ― is recommended to receive one dose of the updated bivalent booster at least two months after their most recent dose (either the final dose of the primary series or the last booster shot).
Dr. Carlos del Rio with Emory University School of Medicine said last year's booster has been replaced by the new bivalent one, and people can expect an annual COVID vaccine similar to how the influenza vaccine is updated yearly. 
"This is a different vaccine," del Rio said. "We don't tell people that you're going to get your flu booster, right? Every year we say 'You're going to get your flu vaccine'. So we need to get away from this terminology of boosters and we need to talk about you were getting your COVID vaccination."
Anyone may get the updated, bivalent shot at their local health department. Anyone who misplaced their original COVID vaccination card may get a new one with a state ID at the health department.
Correction
This article included information from Emory University's YouTube channel. The university has since issued a correction about a statistic in its video which stated that Georgia COVID-19 cases rose 40% in the past two weeks. That information was inaccurate. COVID-19 cases are currently decreasing in Georgia, as the Georgia Department of Public Health reported on Sept. 13, 2022.
Secondary Content
Bottom Content