Section Branding
Header Content
Political Rewind: Warrant served at Mar-a-Lago; State prison for Arbery's murderers; Monkeypox cases
Primary Content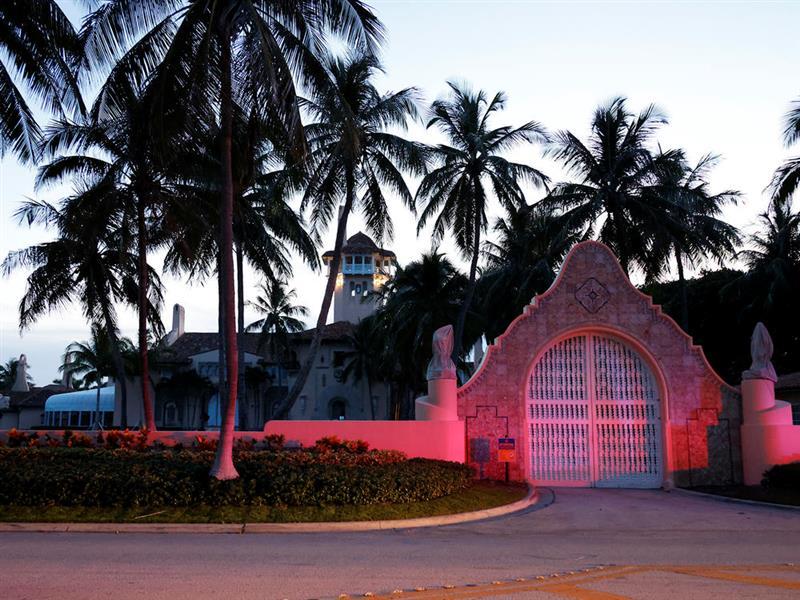 The panel
Benjamin Payne, @benjaminpayne, Savannah reporter, Georgia Public Broadcasting   
Ellen Eldridge, @EllenEldridge27, senior health care reporter, Georgia Public Broadcasting
Emma Hurt, @Emma_Hurt, reporter, Axios Atlanta
Leroy Chapman, @AJCLeroyChapman, managing editor, The Atlanta Journal-Constitution
Tamar Hallerman, @TamarHallerman, senior reporter, The Atlanta Journal-Constitution
The breakdown
1. The FBI raids former President Trump's Florida resort. 
After the FBI executed a warrant on Mar-a-Lago in order to find documents Trump allegedly improperly took from the White House, Republicans are accusing the organization of political leanings.

Axios Atlanta's Emma Hurt says this search will add fuel to the fire.
2. Updates on the Fulton County special grand jury.
Rudy Giuliani's attorneys are seeking an indefinite delay for his testimony in Fulton County, due to a medical procedure he claims would hinder his ability to travel. The judge denied the request, citing social media posts that show Giuliani traveling. 
3. Travis and Greg McMichael were sentenced to life in prison for a federal hate crime.
The two had already been sentenced to life without parole in the state trial for the killing of Ahmaud Arbery. A judge denied the McMichaels' request to be moved to a federal prison.
Before sentencing, Greg McMichael addressed the court, but did not explicitly apologize to Ahmaud Arbery's family.
4. A state Superior Court judge is considering a temporary block of Georgia's six-week abortion ban.
This comes after a Monday hearing in a suit filed in state courts by the ACLU. 
Judge Robert C.I. McBurney says he understands the issue needs "immediate action" and could hold a second hearing if needed.
5. Monkeypox cases are on the rise nationwide.
Last week, the White House declared monkeypox a public health emergency.

GPB's senior health care reporter, Ellen Eldridge, dispels some common myths associated with monkeypox.
Wednesday on Political Rewind: The AJC's Greg Bluestein hosts the panel.
Secondary Content
Bottom Content