Section Branding
Header Content
People in the South are traveling hundreds of miles to Florida for abortion access
Primary Content
A wave of strict abortion bans in the Southeast is putting pressure on states with wider timelines to legally get the medical procedure. GPB's Sofi Gratas reports.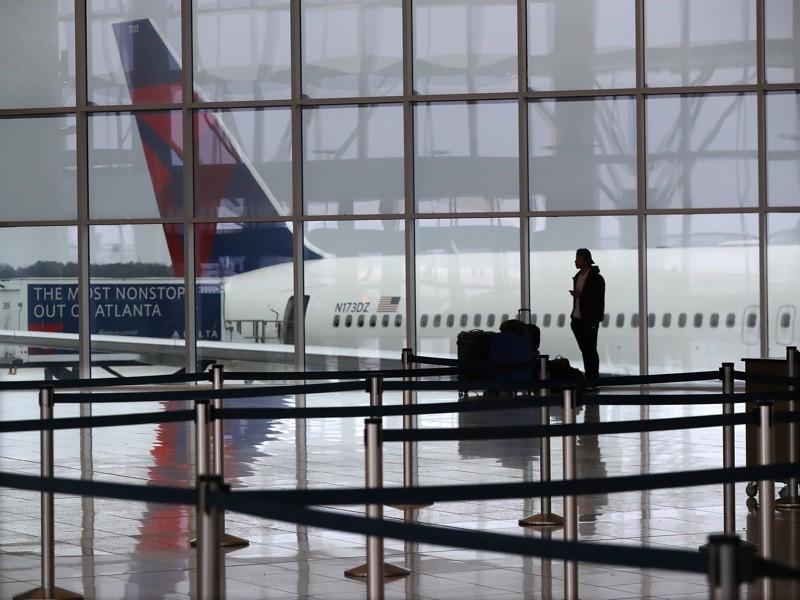 A wave of strict abortion bans across the Southeast is putting pressure on states with more accessible timelines. A clinic near the Georgia-Florida line is managing a massive influx of out-of-state patients. 
Stephen Duncan is the lead gynecologist at an abortion clinic in Tallahassee. 
"The number of out-of-state people has probably tripled and probably accounts for the extra 30-40% increase," Duncan said, referring to the increase in people seeking abortions at his clinic over the past month. 
That's around the time Florida implemented an abortion ban past 15 weeks of pregnancy. Before that, they were legal until up to 24 weeks, a bit longer than was legal in Georgia before House Bill 481 was enacted last week. Now, Georgia limits abortions after six weeks with additional fetal personhood language that has yet to be ironed out. 
RELATED: Georgia's abortion law likely to raise flurry of questions in court
Duncan said his clinic, North Florida Women's Services, is seeing patients from hundreds of miles away, many traveling from neighboring states with stricter — or total — bans on abortion. 
"We did a few things to anticipate an increase in volume," Duncan said. "We hired more people, extended our hours. … We're thinking this is going to be the new normal.
But some people are concerned that with a wave of out-of-state visitors seeking abortions, anti-abortion legislatures are gearing up to present even stricter bans in Florida's next legislative session. Lawmakers at the federal level have already made moves by blocking protections for people seeking abortions across state lines. 
North Florida Women's Services performs both medical and surgical abortions at or before 11 weeks of pregnancy. That's because there are more rules second-trimester clinics have to follow under Florida law regarding the physical facility, staffing, procedure protocol and post-procedure reporting. 
Florida law also mandates in-person counseling at least 24 hours before an abortion, which might limit access to people traveling from other states. And while there are exceptions for life-threatening medical situations in cases past 15 weeks, there are not exceptions for rape or incest. 
Duncan estimates as much as a 60% increase in abortions in the next coming months with the start of the school year. In 2019, more than half of abortions in the U.S. were done by people in their 20s. This year so far, 6% of abortion cases in Florida were from out of state.
Secondary Content
Bottom Content