Section Branding
Header Content
Georgia wildlife biologists want your help tracking eastern hellbender salamander
Primary Content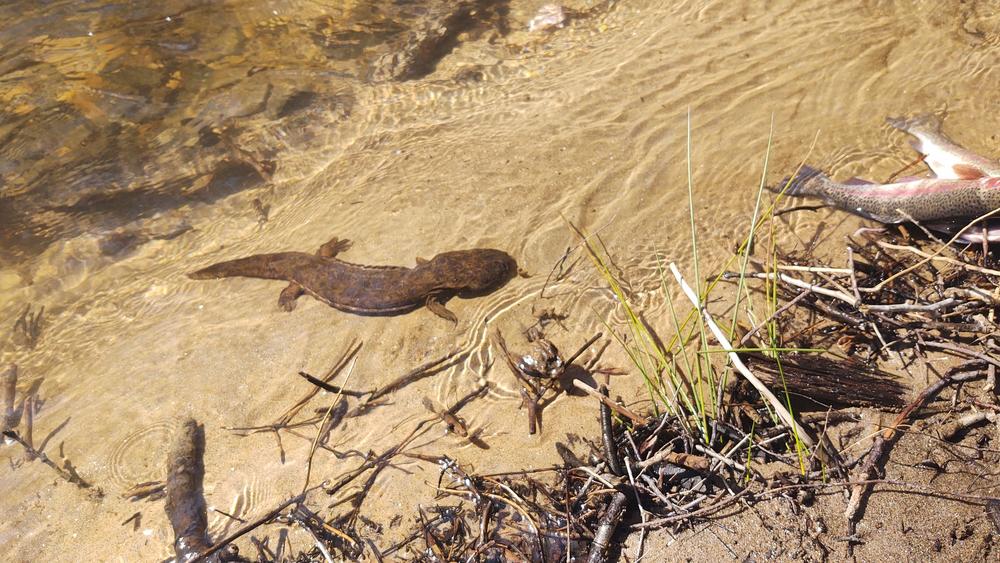 The Georgia Department of Natural Resources is asking for the public's help in documenting sightings of the eastern hellbender. 
The hellbender is North America's largest salamander and is also known as a water dog, mud dog, grampus, snot otter, mollyhugger, and lasagna lizard. 
They are found in cold, fast-moving streams in northern Georgia, can grow up to 2 feet long and weigh up to 5 pounds. 
Wildlife biologist Thomas Floyd says they're considered threatened under state criteria but not federal. He says hellbenders need clean and clear water, which makes them an environmental indicator.
"When you see a healthy population of hellbenders, that reflects on the environment," he says.
He says they're harmless, but if you see the river-dwelling salamander, it's best to leave it alone. He's asking the public to take a photo if possible and send it, along with the date, time and location of the sighting, as well as the estimated size of the hellbender, to him at thomas.floyd@dnr.ga.gov.
Secondary Content
Bottom Content