Section Branding
Header Content
The threat of drug-resistant infections is worsening. Refugees are at the highest risk
Primary Content
The threat of drug-resistant infections has gotten worse during the first year of the pandemic, according to the Centers for Disease Control and Prevention, and research from the University of Georgia finds the refugee community is most at risk. GPB's Ellen Eldridge reports.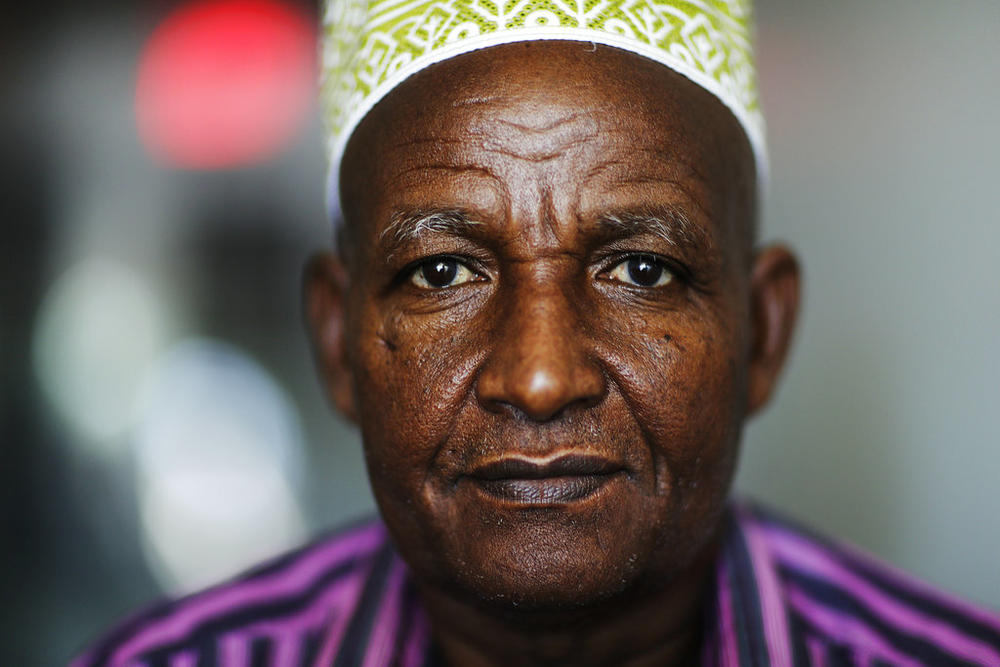 When you're running for your life, often your health has to take a back seat.
Without proper access to medicine, in addition to being stressed and potentially immunocompromised, refugees are susceptible to disease.
Overcrowded refugee camps with a lack of access to clean water, food, and vaccinations create opportunity for infectious diseases to spread, according to a recent study by researchers at the University of Georgia.
"The situation is dire because we are looking at an unprecedented refugee crisis in recent history," said UGA Assistant Professor Issmat Kassem, who led the study examining how refugee populations are affected by infectious diseases.
He said these are vaccine-preventable infections such as tuberculosis, hepatitis A, measles, cholera, diphtheria, and, now, COVID-19, which concern more than refugees.
The global community has a primary obligation to ensure the health of people fleeing violence and war, Kassem said, because as these diseases move with the refugees, they are going to spread into new locations.
Many studies in Europe, for example in Germany, established that the refugee population has a higher prevalence of certain pathogens, things that we refer to as superbugs like MRSA, Kassem said.
MORE: A gene found in Georgia sewer water makes bacteria resistant to the 'last resort' antibiotic
The United States is one of 29 resettlement countries, and the city of Clarkston, Ga., has hosted 60,000 refugees since the 1970s, after the Vietnam War.
More than half of Clarkston's population of about 13,000 people is foreign-born, Robin Gomez, former city manager of Clarkston, told the Washington Post last year.
Borders won't stop infectious diseases, nor will keeping certain populations stop bacteria from growing stronger and better able to survive antibiotic medication, Kassem said.
The COVID-19 pandemic worsened the problem
The COVID-19 pandemic pushed back years of progress made combating antimicrobial resistance across the country, according to a new report from the Centers for Disease Control and Prevention.
In the report, CDC analyzed the state of antimicrobial resistance in the United States immediately following the 2020 peaks of the COVID-19 pandemic. The data show an alarming increase in resistant infections starting during hospitalization, growing an overall 15% from 2019 to 2020 among seven pathogens. Increases in specific pathogens included:
carbapenem-resistant Acinetobacter — 78% increase in infections,
multidrug-resistant Pseudomonas aeruginosa — 32% increase in infections,
vancomycin-resistant Enterococcus (VRE) — 14% increase in infections, and
methicillin-resistant Staphylococcus aureus (MRSA) — 13% increase in infections.
In the 2019 AR Threats Report, CDC reported that nationwide investments in prevention drove down deaths from antimicrobial-resistant infections by 18% from 2012 through 2017.
CDC data show these reductions continued until 2020, when the pandemic resulted in more resistant infections, increased antibiotic use, and less data and prevention actions.
"This setback can and must be temporary," CDC said. "If properly resourced, the U.S. can continue to build resilient public health and health care systems to keep our nation safe from antimicrobial resistance."
In the 2019 report, the most recent year that comprehensive health care and community data were available to calculate, CDC estimated that more than 2.8 million antimicrobial-resistant infections occur in the U.S. each year, with more than 35,000 people dying as a result.  
Historic progress that had been made before 2020 in antibiotic prescribing was reversed during the pandemic. Antibiotics were often the first option given to treat those who presented with pneumonia-like symptoms of fever and shortness of breath even though this often represented the viral illness of COVID-19, for which antibiotics are not effective.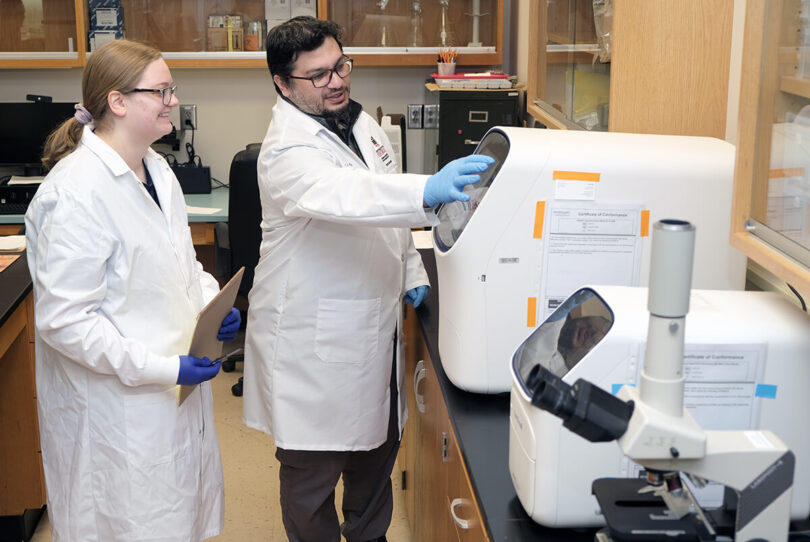 From March 2020 to October 2020, almost 80% of patients hospitalized with COVID-19 received an antibiotic that could put patients at risk for side effects and create a pathway for resistance to develop and spread.
A call to action
There is a not only an obligation but also a vested interest for the global community to make sure that the refugee population gets the support it needs, whether from an ethical, humanitarian or a self-interest side, experts say.
Refugees deserve medical and nutritional support, and protection — but those things are often lacking in many refugee camps, as seen when Kassem and researchers collected samples that showed pathogens in drinking water.
"That's not a situation that you would accept if you are a person with any sort of conscience," he said, adding that refugee children and the elderly are most at risk.
The United Nations estimates 82.4 million people worldwide were forcibly displaced between 1990 and 2020, of which roughly 27 million are classified as refugees.
That doesn't even include the nearly 7 million Ukrainians fleeing the ongoing war with Russia.
Because refugee camps are often located in rural, agricultural areas, this proximity means that waste generated from the camps can more easily contaminate the food supply or natural water sources, potentially spreading illness to the local population and beyond, Kassem said.
When looking at conflicts such as the one in Ukraine, he said that "it is foolish to think that displacement will be short. We are all connected."
It is better to be prepared and provide sustainable solutions to a problem than allow it to spread, Kassem added.
Secondary Content
Bottom Content