Section Branding
Header Content
Political Rewind: Georgia's six-week ban on abortions is now law, effective immediately
Primary Content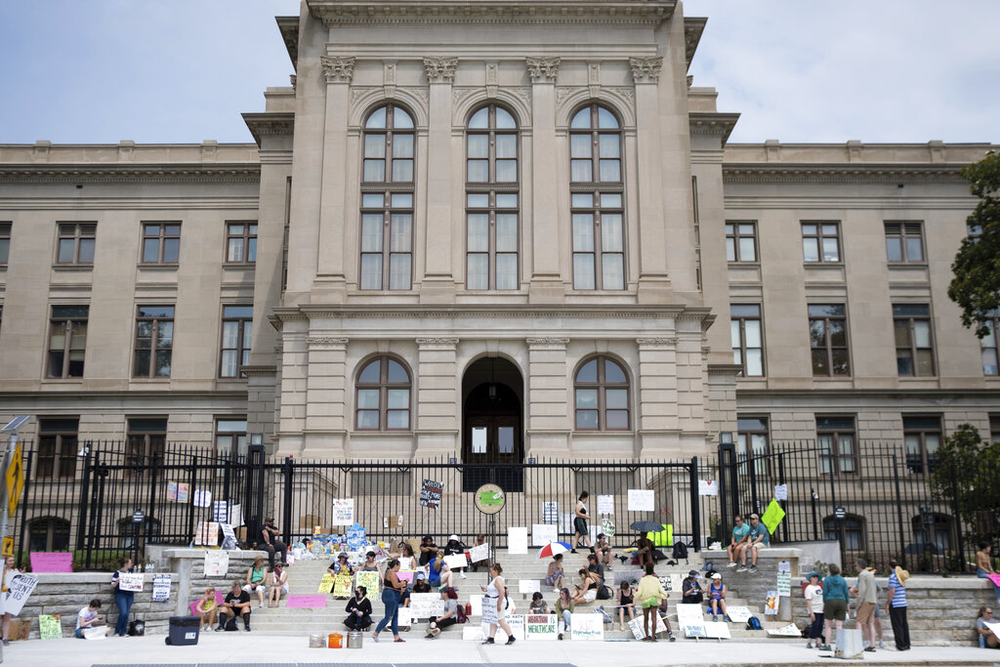 The panel
Amy Steigerwalt, @DrSteigerwalt, Professor of political science, Georgia State University
State Rep. Mary Margaret Oliver, @mmo_mary, (D) Decatur
Maya Prabhu, @MayaTPrabhu, The Atlanta Journal-Constitution 
Stephen Fowler, @stphnfwlr, State reporter, GPB News
The breakdown
1. Yesterday, the 11th U.S. Circuit Court of Appeals approved Georgia's six-week abortion ban effective immediately.
The court granted the law could be upheld as-is, surprising opponents who challenged the state's submitted idea of personhood.
2. The court cited Dobbs, which ruled that there was no constitutional right to abortion. 
Dobbs struck down Roe v. Wade, which was law for almost fifty years.
Georgia's constitution leads with a definition of natural personhood, something that could be changed by HB 481. Updating the definition of personhood could put many other legal issues in question, like claiming unborn dependents on taxes.
3. In a state with high maternal mortality rates, there are new pressures on the legislature to widen safety nets.
Medicaid expansion efforts look to reduce the burden on poor Georgians who don't have access to care.
Poor Georgians are harmed most by abortion restrictions, who face hurdles like travel costs, child care costs, and available time off.
4. Since Roe v. Wade was struck down, abortion has become a leading issue in midterm elections.
Both Gov. Brian Kemp and Stacey Abrams put out statements in the hours following the court's decision.
The Atlanta Journal-Constitution reports that 68% of Georgians opposed the overturning of Roe v. Wade. It's unclear where public opinion lies following Dobbs, but it could promise to increase turnout for Democrats.
Friday on Political Rewind: Former AJC columnist Jim Galloway joins our panel.
Secondary Content
Bottom Content