Section Branding
Header Content
Brunswick dredging delayed over sea turtle concerns
Primary Content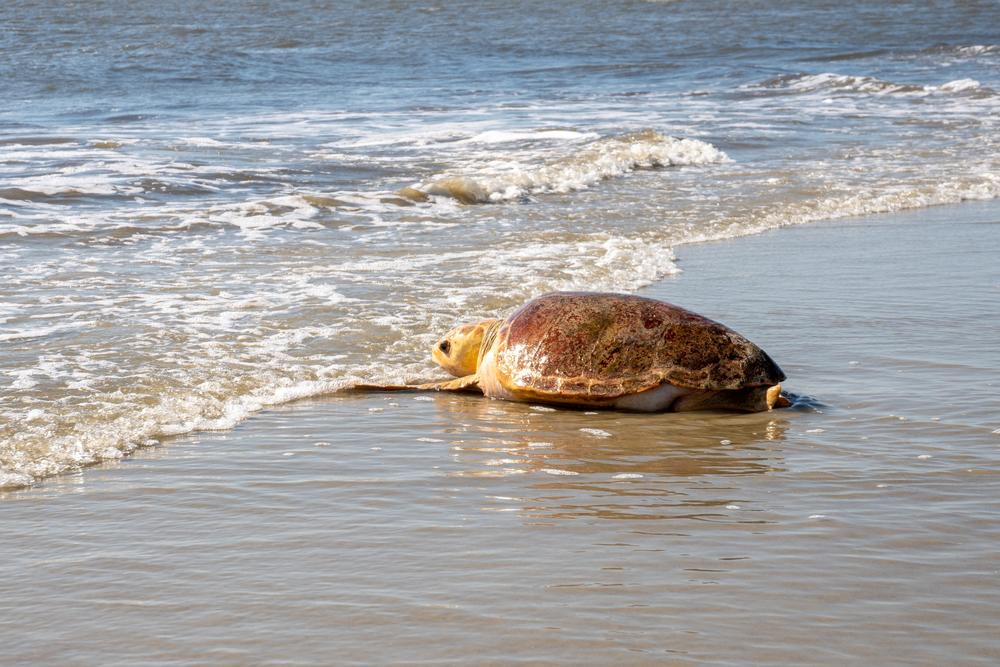 The U.S. Army Corps of Engineers is backing off plans to dredge the Brunswick harbor during the summer sea turtle nesting season.
Environmental groups had warned the plan to begin dredging next month would threaten what could be a record year for endangered loggerhead sea turtle nests.
Routine harbor dredging is important for the port to accommodate larger cargo ships. But it also kills sea turtles when they get sucked into the dredging equipment, called hoppers.
Catherine Ridley of the coastal advocacy group One Hundred Miles applauded the Corps' decision.
"We're glad that the Corps has decided to take a step back and consider the impacts of this dangerous plan," Ridley said.
The Corps originally planned to start dredging in August. But Kimberly Garvey, Chief of the Planning Division at the U.S. Army Corps of Engineers Savannah District, told stakeholders on Thursday that those plans were now on hold.
"After further consideration, we have decided to forego the opportunity," Garvey wrote in an e-mail.  "Our next scheduled hopper dredging event for the Brunswick Harbor entrance channel is to begin no earlier than December 15, 2022."
That would put the hopper dredging out of this year's sea turtle nesting season, which is on track to surpassing the state's 2019 record of 4,000 eggs.
But it wouldn't stop the agency from summer dredging in the future.
A Corps attempt to dredge in summer 2021 was blocked by a court injunction.
Environmental groups are pushing for a permanent ban on summer dredging in order to protect loggerheads and the even more endangered Kemp's Ridley sea turtle, four of which were killed by a Brunswick harbor dredge in March.
"I really hope that we can work with the Corps and other stakeholders to find solutions that will protect our sea turtles and other threatened and endangered wildlife while also promoting the economic viability of our port," Ridley said.
Brunswick is the nation's second-busiest port for what the shipping industry calls "Roll On, Roll Off" (Ro-Ro) cargo, with more than 650,000 units of vehicles and heavy machinery moved through the port in 2021.
Secondary Content
Bottom Content