Section Branding
Header Content
Traveling this holiday weekend? Here's what to know about COVID numbers
Primary Content
As the nation heads into the Fourth of July holiday, hospitalizations and even deaths from COVID-19 are on the rise in Georgia. GPB's Ellen Eldridge has more.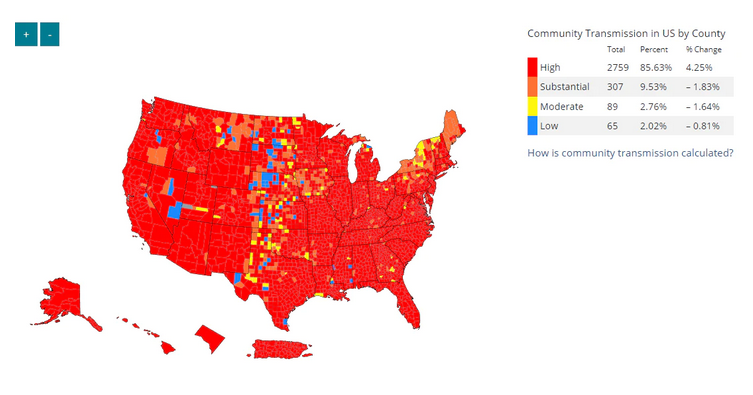 Sorry, travelers, but COVID-19 cases around the country are high ahead of the holiday weekend.
COVID admissions to Georgia intensive care units are rising for the first time since March. About nine people a day are killed by the disease, too.  
Public health expert Amber Schmidtke said new variants of omicron, which lead to breakthrough infections, coupled with a lack of mitigation efforts are contributing to COVID cases spreading unchecked.   
"To complicate matters further, we don't have a good eye on how much disease is out there, partly because people are no longer testing, or maybe they're testing at home," Schmidtke said. "And those test results aren't reported to the state or to the federal government."
She said COVID is not gone and that everyone, especially immunocompromised people, should use caution when traveling. 
"Nationwide, we are seeing that about 95% of U.S. counties are in either the high or substantial transmission category for COVID-19, she said. "So, even though you don't see a lot of people wearing masks, there is a lot of disease out there."
MORE: FDA says COVID boosters for the fall must target newer omicron types
There is potential for an updated vaccine, but this fall may be the earliest that some of those folks who were early to get their boosters might be eligible to get the next one, Schmidtke said.
"The challenge here is that we're kind of trying to look into the crystal ball and predict what will be the most dominant variant four months from now," she said. "And that is tricky. It's the same kind of gamble that we make every year with the flu vaccine."
Schmidtke, who writes an informative and well-read newsletter tracking COVID trends in Georgia, said she thinks people are just not paying attention to this disease anymore.
"I would love to not have to pay attention to this anymore, but we are not there," she said.
Secondary Content
Bottom Content