Section Branding
Header Content
Stacey Abrams announces public safety, gun plan in governor's race
Primary Content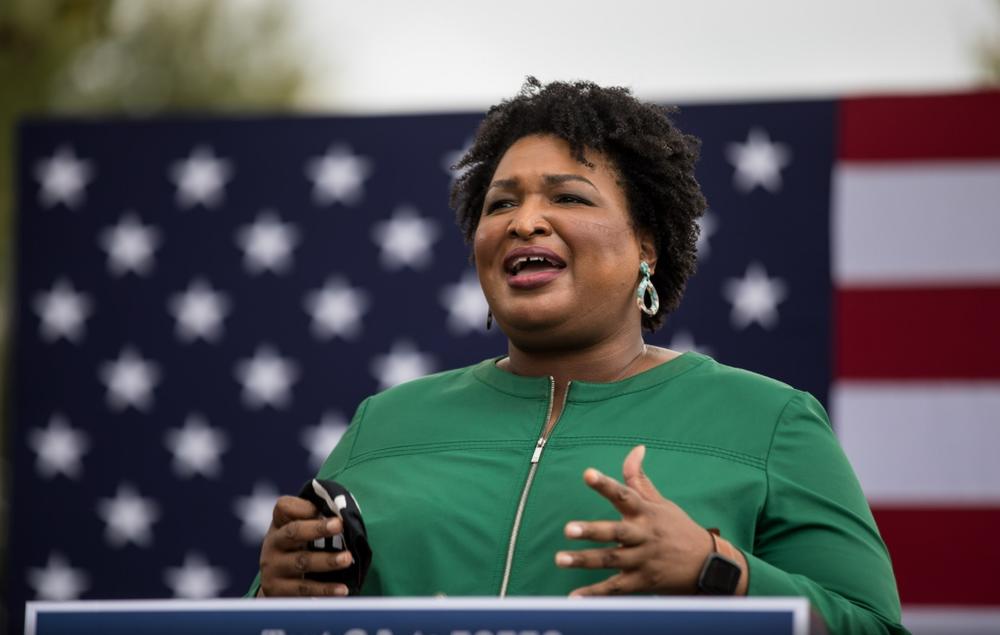 Democrat Stacey Abrams says if she is elected governor of Georgia she would tackle gun violence and a rise in crime by reviving a bipartisan criminal justice reform effort championed by former Republican Gov. Nathan Deal.
Abrams released a slate of public safety policy proposals Thursday, including a mention of her signature issue of Medicaid expansion that she says would help "combat the fundamental causes of violence and decriminalize poverty" by increasing access to mental health and substance abuse treatment.
"Every Georgian deserves to feel safe in their communities," Abrams said in a press release Thursday. "As governor, I will secure our state so Georgians have the freedom to live, work, go to school and play without fear."
Abrams touted her work as House minority leader working with Deal to pass bipartisan criminal justice reform and promised to build on that legacy by creating a Public Safety and Criminal Justice Reform Task Force that brings together people from the justice system, law enforcement, advocates and formerly incarcerated individuals to tackle public safety issues.
The policy paper also outlined a call to end private probation, increase funding for accountability courts and strengthen programs to aid the reentry process for people released from incarceration.
On the issue of gun violence, Abrams proposes finding financial incentives for local governments and law enforcement agencies to enact violence intervention programs, adopt so-called "red flag" laws that could temporarily remove guns from people who pose a documented danger to themselves or others and to close background check loopholes.
Her opponent, incumbent Gov. Brian Kemp, has championed gun rights expansions throughout his first term in office, including a recent law eliminating the need for a weapons carry license. Republicans also enacted a 2017 law that allows concealed carry on college campuses and a 2014 law that allowed people to lawfully carry weapons in bars, schools, churches and other places.
Abrams wants to work with lawmakers to repeal those laws.
"I'm a Republican, but I support where Stacey stands on this issue because of her track record of working across the aisle with Gov. Nathan Deal to find common ground for smart criminal justice reform," Kate Boccia, President and CEO of the National Incarceration Association, said in a statement.
But some Republicans criticized Abrams' plans, including a "Clean Slate" proposal that would clear criminal records "once someone remains crime-free for a set period of time." 
"Stacey Abrams believes that if you don't do it again, it should be made to look like you never did it at all," a statement from the Republican National Committee reads.
The RNC said Abrams' call to repeal Georgia's so-called "Constitutional carry" law would "put criminals first."
"At a time when crime is rising, Stacey Abrams is planning to add more fuel to the fire," spokesman Garrison Douglas said. "Evidently, in the mind of Stacey Abrams, crime really does pay."
Kemp has used his time in office to also target a crackdown on gang violence and sex trafficking, as well as a multi-jurisdictional "crime suppression unit" that reported hundreds of drug arrests, stolen weapons and cars recovered and 26 murder suspects captured in its first year.
The governor also recently signed a bipartisan mental health overhaul and a school safety update that focused on school security grants and training for school systems and law enforcement.
Secondary Content
Bottom Content