Section Branding
Header Content
Higher education has failed students' mental health needs, Oglethorpe University president says
Primary Content
Demand for mental health services on college campuses in Georgia was rising even before the COVID-19 pandemic. Now, two years later, meeting that demand is only proving more difficult. GPB's Ellen Eldridge has more.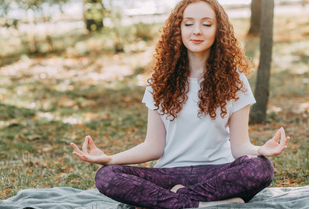 Many people worried about coronavirus spread as classes resumed in fall 2020, but recently polled students at a small, private college in Brookhaven say their mental health was a bigger concern amid the pandemic.
"I think that higher education has failed students in the realm of mental health," Oglethorpe University President Nicholas Ladany said at Resilient Georgia's March general meeting. "I think we need to do things differently, and we have some really cool things that we're trying to do to really enhance our services and address those needs."
When Oglethorpe's counseling center opened for the fall term, there was a 52% increase in the number of requests for new appointments, center director Michelle Lyn said.
Now, a hybrid system allows student to access care in-person and 24-hour, seven-days-a-week via virtual counseling.
The university's counseling center is also expanding its training program to students enrolled in local graduate programs.
Lyn said she hopes to one day have a postdoctoral fellow in the center.
"We see this as an important aspect of community outreach to build relationships with other campuses," Lyn said. "And, at the same time, extend more service capacity to our students."
Skyland Trail, a nearby residential treatment facility that provides services to young adults, is also working with Oglethorpe on collaborative and mutual training opportunities.
Counselors used a poll to listen to students' perspectives on their behavioral health needs.
"We found that 78% of our students stated that their mental health was negatively affected by COVID-19," Lyn said, adding that 73% of students noticed an increase in their feelings of loneliness and isolation.
Lyn noted that 65% of new students seeking treatment had graduated high school amid COVID shutdowns.
Another big push, Ladany said, involves looking at holistic health services for students, with a specific focus on mental health.
"For some time, it's been very clear to me that we can't address the academic success of students without first attending to their mental health needs," Ladany said. "To that end, we're really redesigning our mental health services on campus to offer unlimited service to our students, and I can tell you it's going to cost us less than if we didn't."
Secondary Content
Bottom Content