Section Branding
Header Content
Ossoff introduces bill that could create federal public defender's office in southern Georgia
Primary Content
U.S. Sen. Jon Ossoff introduces bill that could create federal public defender's office in the Southern District of Georgia — one of only three districts in the nation without such an office. GPB's Benjamin Payne reports.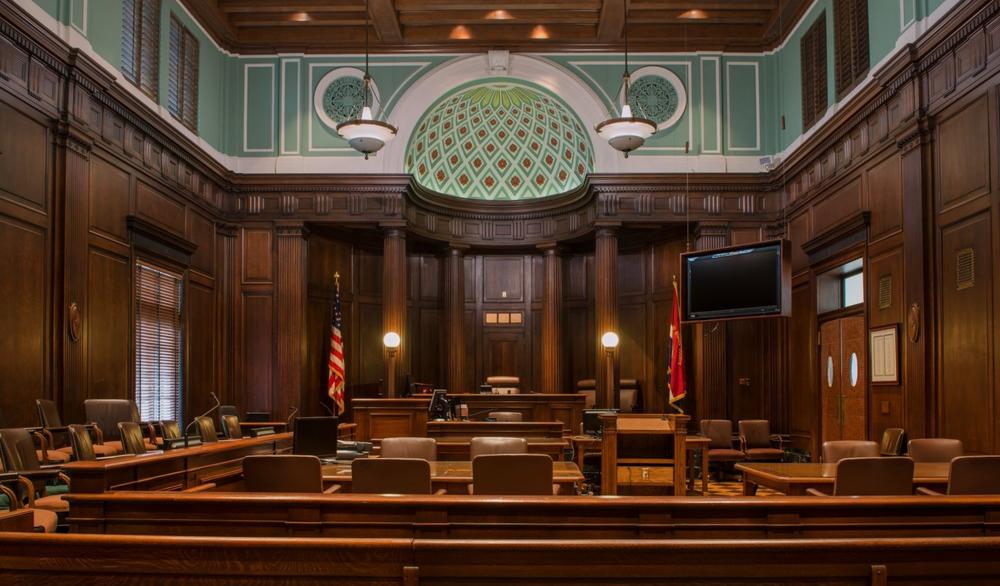 As the U.S. Senate considers whether to confirm Supreme Court nominee Ketanji Brown Jackson — who would become the first Black woman and the first former federal public defender to serve on the nation's highest court — Sen. Jon Ossoff is aiming to expand Georgians' access to federal public defenders.
The first-term Democratic lawmaker on Friday introduced the Access to Justice Act of 2022, which would require all 94 federal court districts in the U.S. to have either a public defender's office or a similar nonprofit known as a community defender organization.
"This is about the Constitution," Ossoff said in a statement announcing the bill. "The Constitution guarantees every American access to a lawyer, but the Southern District of Georgia is one of just three federal districts that does not offer a federal defender to Americans who need one. My bill will uphold the Constitution and ensure every Georgian has access to counsel."
Currently in the Southern District of Georgia — which spans 43 counties and includes Savannah, Augusta, and Brunswick — as well as the Eastern District of Kentucky and the District for the Northern Mariana Islands, a federal criminal defendant who cannot afford an attorney is appointed one by the court from a pool of private attorneys.
"Now why is that important? For a bunch of reasons," Brunswick-based defense attorney Page Pate told GPB News. "No. 1, they don't have the same resources available to them that a federal defender program does. And, more importantly, rarely do they have the same level of experience. Sometimes — and the Southern District [of Georgia] has been infamous for this — they will appoint someone with absolutely no knowledge of criminal law to handle a serious federal case."
RELATED: Why South Georgia may be the worst place to be poor and charged with a federal crime
The system has come under criticism not only by defense attorneys and civil rights advocates, but also law enforcement groups. Among the organizations that have endorsed Ossoff's bill is the National District Attorneys Association and the Federal Law Enforcement Officers Association.
The role of public defenders in the criminal justice system is on full display this week, as Judge Jackson faces questioning by members of the Senate Judiciary Committee. From 2005 to 2007, Jackson represented indigent defendants before the U.S. Court of Appeals for the District of Columbia.
"I have dedicated my career to ensuring that the words engraved on the front of the Supreme Court building — 'Equal Justice Under Law' — are a reality and not just an ideal," Jackson told Senate Judiciary Committee members — among them Ossoff — during her opening statement of Supreme Court confirmation hearings.
During his opening remarks in the hearings, Ossoff spoke of the murder of Ahmaud Arbery as an example of how the Constitution's guarantees of individual rights and equal protection under the law "remain too often and for too many unfulfilled."
"For any colleagues who doubt this, I remind them of Ahmaud Arbery's murder in Glynn County, Ga., just two years ago — when a young Black man was shot dead in cold blood on camera in the street, and the local authorities buried the case and looked the other way," Ossoff said. "Only a massive civil rights mobilization pressured state and eventually federal prosecutors to act."
Secondary Content
Bottom Content