Section Branding
Header Content
At new season kickoff, Atlanta United looks for fresh start on the field
Primary Content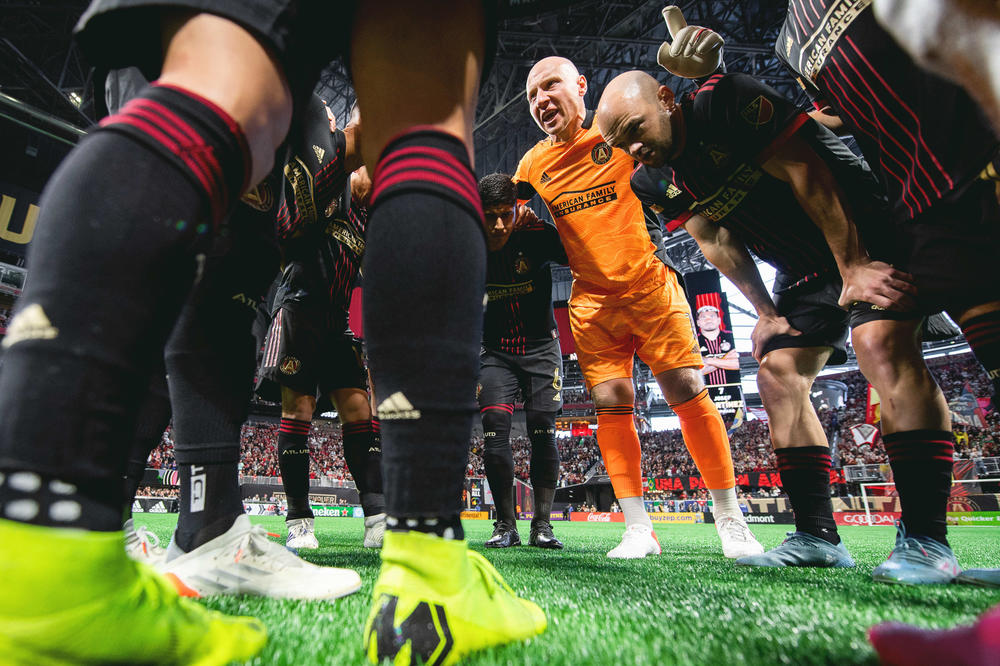 The Feb. 27 opening home game for Atlanta United this season at Mercedez-Benz Stadium saw 67,523 fans watching the Five Stripes play Kansas City. 
In their sixth season of Major League Soccer, the team brings some new faces onto the field this year. To help break down the upcoming season, and the team's chances at another MLS Cup, we spoke to The Athletic's Felipe Cárdenas.
Orlando Montoya: Atlanta United kicked off the beginning of their new season a couple of weeks ago. Fans may notice some changes on and off the field for the Five Stripes. To help us break this all down, we're going to speak with Felipe Cárdenas. He's an Atlanta-based writer covering soccer for The Athletic. Felipe, thanks for joining me.
Felipe Cárdenas: My pleasure, Orlando.
Orlando Montoya: So Atlanta United started off the season with a win. Then they lost their second game. And this past weekend, they won against Charlotte with a late, late goal. So some good, some bad to begin the season. Let's start with the positives. What's been working for the team so far? 
Felipe Cárdenas: It's an excellent question, because I kind of think it's still too early to really answer that question effectively. I do see a positive evolution as far as the way that this team wants to play under second-year coach Gonzalo Pineda. That style is, I think, is a little bit more methodical. It's more possession based. And that takes time for players to truly understand their roles, and that takes time for players to really settle into.  
Orlando Montoya: So Gonzalo Pineda, the new coach, came on halfway through the 2021 season, and you mentioned one of the things they implemented with this new possession style. What are some other things that he's done to change up the team?
Felipe Cárdenas: Well, I think he's putting a little bit more emphasis on the central midfield. It's a young central midfield, and it — really, in any league around the world, you know, the spine of the team is really important. It's really the way to establish a lot of stability. So I think that's something. While he really, Pineda, really preaches attacking football and counter-pressing and sort of the Atlanta United way, in my opinion, I think right now he wants to to make sure that that spine is set. And it's one of the areas of the team that you're seeing new faces. So Ozzie Alonso — a veteran midfielder who knows Gonzalo Pineda well from their time at Seattle, the Seattle Sounders — he's stepped in to provide that stability.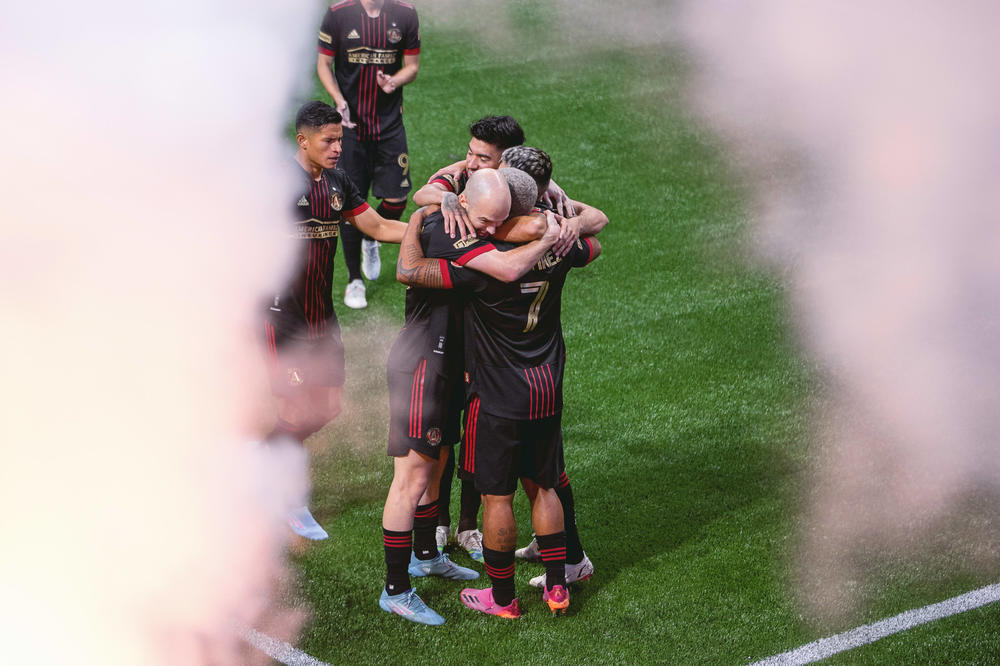 Orlando Montoya: So we've got some new players, but we also have arguably the most well-known player on the team, Josef Martinez. He's been with the team since its early success in 2017, but so far this season he's struggled to get involved. What does this team need to do to get Martinez back into scoring form?  
Felipe Cárdenas: Josef Martinez is a former MVP. He's an MLS Cup MVP. He's a Golden Boot winner. He's one of the most successful strikers this league has ever seen. That's not just an opinion. The numbers back it up. And so, you know, coming off that knee injury that he suffered two seasons ago, that's part of just getting used to the new Josef Martinez. I think he's about at 80, 85% right now. And then, like you mentioned before, a lot of new faces. It's a new way to play, and I think they're still trying to figure out like how to get him in the box. How to get him isolated with defenders.
Orlando Montoya: So how could people listening get involved if they're just hearing about this? Obviously, they haven't heard about it for the first time, but they're just hearing about all the new things going on and how excited people get about it. 
Felipe Cárdenas: Well, listen. The first thing I would say is just buy a ticket and go to a game. Based on everything that I've just said, there is change. The quality of the players have changed for the better, a little bit for the worse, as well. It's just a team in transition. But it is an environment that I think families, soccer fans, diehards, new and casual observers of the sport, you're going to have a great time at an Atlanta United game.
Orlando Montoya: Felipe Cárdenas, Atlanta-based writer covering soccer for The Athletic, thank you very much for joining me and talking about the Atlanta United.
Felipe Cárdenas: Any time. I enjoyed it.
Secondary Content
Bottom Content