Section Branding
Header Content
'From science projects to real technology,' enthusiasts say it's time to embrace the electric car
Primary Content
In the heart of midtown Atlanta, a group of electric car enthusiasts are gathered in a back room at Manuel's Tavern for a meeting. They're called the EV Club of the South, or EVCotS, and the group has been gathering to talk about the future of electric cars in Georgia since 1999. Their mission is to share information between consumers, policymakers, and manufacturers to make electric cars more accessible.
Longtime EVCotS members such as Alan Shedd were involved with electric cars long before the club was founded.
"I've been messing around with electric cars since the 1970s," he said. "You know, I started designing and building them and then ultimately, bought a factory-built electric vehicle much later. The first one I drove for any length of time was a Toyota Prius that we modified, to make it a plug-in hybrid."
That all changed around 2011 when electric cars became commercially available. Now casual consumers can purchase fully electric vehicles from dealerships or online. EVCotS member Don Francis remembers the switch distinctly.
"It was like you went from science projects to real technology, you know?" Francis said. "We're 10 years down the road from that now."
The state now has over 30,000 registered electric vehicles. Georgia also leads the Southeast in infrastructure development with more than 1,300 publicly available charging stations. Now, Georgia's electric vehicle infrastructure network will get a five-year, $135 million dollar boost from the just-passed federal Invest in America Act.
EVCotS President Anne Blair works for the Electrification Coalition, a group focused on supporting policies which speed up electric car adoption. She said the infrastructure bill is not the only federal legislation EV owners are watching.
"We are hopeful that through the Build Back Better Act being considered in the House right now federally, that there will be an increase in the tax credit and expansion of it to existing manufacturers as well," Blair said. "That will be really important to continue to show consumer support."
Blair also said she would like to see more action from state officials on electric car infrastructure. This summer, Gov. Brian Kemp created the Georgia Electric Mobility and Innovation Alliance to do just that. Clean Cities Georgia Executive Director Frank Morris said the group is looking at the entire electric mobility ecosystem in the state, which means asking a series of questions.
"What are we doing to attract businesses that are focused on electric mobility?" he said. "What are we doing to roll out our infrastructure in electric mobility? What are we doing to address any roadblocks for electric mobility?"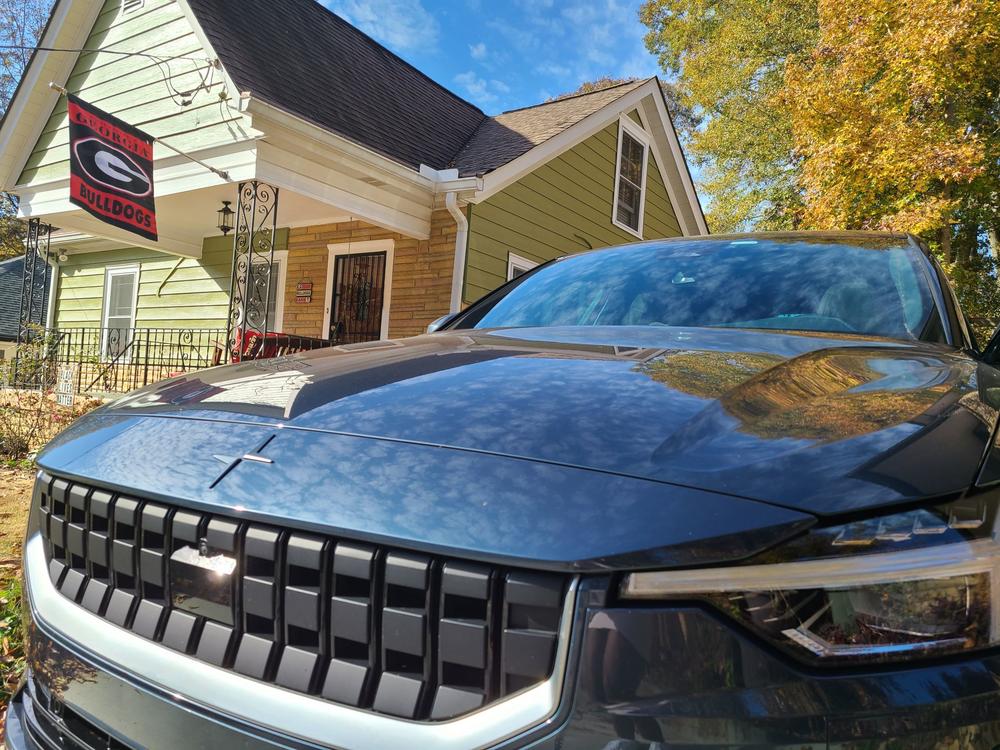 EMIA's mission is to support growth, industry, and foster innovation in collaboration with the Department of Economic Development. Morris said the next phase of Georgia's EV accessibility expansion will be making charging available regardless of the types of housing drivers live in.
"Is charging available for off-street charging?" he said. "Meaning, if you live in an apartment or a condominium, do you have the access to charge your vehicle someplace near you so that it makes sense? You know, some people can charge in their own garage or outside their property, but you might not have assigned parking."
Accessibility also means extending charging stations into rural areas. While they're still not very common, longtime EV owners say the difference from a few years ago is night and day.
When EV Club of the South member KC Boyce first got an electric vehicle in 2014, he says back then a three-hour road trip took his family seven hours with charging included.
Now Boyce drives a Polestar 2 with a longer range and more sitting room. And he cites another difference — better access to power. 
"My wife and I went down to Jekyll Island a couple of months ago, and we stopped about halfway in Dublin, Ga., where there's a fast charger at a Burger King," Boyce said. "So we stopped. We had some lunch and the car charge where we had lunch and when we were done, it was ready to go the rest of the way."
Boyce said placing more chargers will be good for today's electric car owners and, more importantly, it could make drivers feel safer picking an electric vehicle for their next car.
Secondary Content
Bottom Content