Section Branding
Header Content
Public weighs in on $500M in proposed bonds for novel recycling plant in Macon. Most oppose it.
Primary Content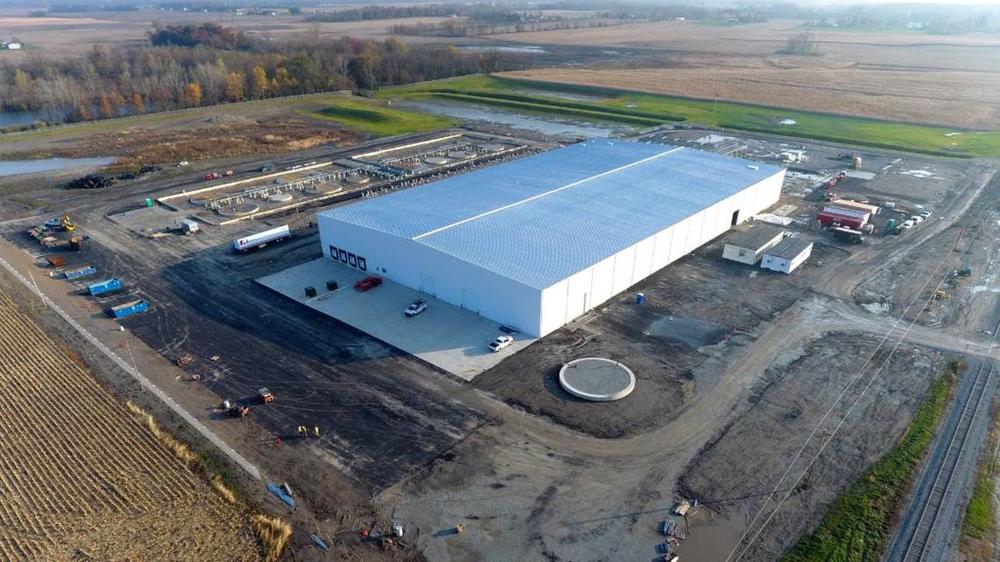 Opposition was almost universal Monday during a public hearing on the proposed issuance of half a billion dollars in tax exempt bonds for a Macon plant designed to turn plastics into diesel fuel and other hydrocarbon-rich materials. 
The Macon-Bibb County Industrial Authority would like to float $500 million in industrial revenue bonds for Brightmark, the company aiming to build the $680-million-dollar plant at 2300 Walden Road, and surrounding lots on Cochran Field Road, in south Bibb. 
According to their company website, Brightmark says their process heats plastics, even the ones not traditionally recyclable, until they are vaporized and then lets those vapors condense into naphtha (a raw material for new plastics), diesel fuel and wax.
The company, which counts Chevron and British Petroleum as partners, touts that as recycling. Jessica Wahl of Environment Georgia isn't convinced. 
"To truly recycle something, you have to be converting it back into another version product or getting back to where you started, right?" Wahl asked. 
Consider, Wahl said, that Brightmark proposes to make diesel fuel — rich with climate change-stoking carbon and meant to be burned. 
"It's just taking one type of plastic pollution and turning it into emissions pollution in the air, which is not recycling."
During the public hearing, Macon resident Ramona Sheridan questioned the business case for the plant, especially in the context of the ongoing effort to establish Georgia's first national park, Ocmulgee National Park. 
"Would the park be run off by the presence of a pollutant like this?" Sheridan asked. "Or if the park came first, would it ruin the profitability of a product like this by additional regulations it would bring? Either way, this is a business failure for Macon that would end up costing us."
The only positive voice for the plastics plant among the dozens who spoke in the hearing was that of an official from Georgia Power.
The Macon-Bibb County Industrial Authority is still accepting written commentary on the plant at info@mbcia.com. It also promised other public forums for feedback. 
The plan for the Brightmark plant next comes before the Macon-Bibb County Planning and Zoning Commission on Dec. 13.
Secondary Content
Bottom Content