Section Branding
Header Content
Political Rewind: Attorney comments are another sign race is central in trial of McMichaels, Bryan
Primary Content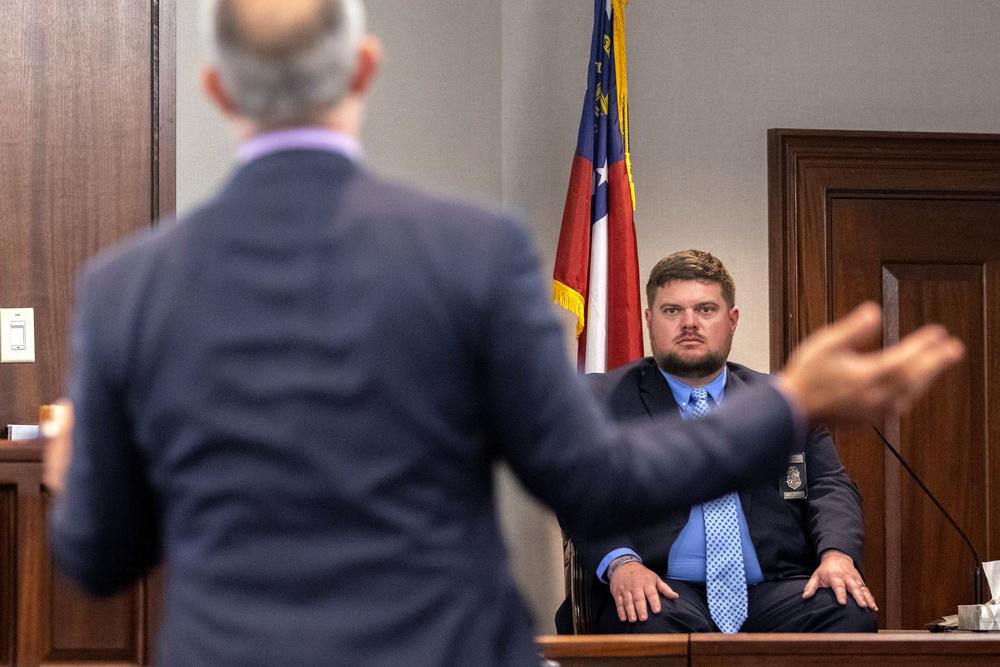 Monday on Political Rewind: Race continues to be a central theme in the case of Travis McMichael, Gregory McMichael and William "Roddie" Bryan — the three white men charged with murder in the shooting of Black jogger Ahmaud Arbery in 2020.
A defense attorney in the case received criticism after complaining about the presence of Black pastors, including well-known names like Rev. Al Sharpton, in the courtroom.
Emory professor of constitutional law Fred Smith said the attorney's comments are notable because they provide additional framing of the high-profile case within America's ongoing reckoning with racism.
"Part of what we're seeing in this particular trial is that the subtext of race — which is often present in the American criminal legal system — the subtext is just the text," Emory professor Fred Smith said. "There's also, built into that, a broader context in the criminal legal system, where many scholars like Paul Butler and others have written, about how when police see African Americans, they are viewed more as a threat and how that's kind of a thread throughout criminal legal system."
Meanwhile, President Joe Biden is scheduled to sign the long-awaited infrastructure bill Monday. Every Republican member of Georgia congressional delegation voted against the measure. Some congressional Republicans who did vote for the bill, including South Carolina's Lindsay Graham, are being targeted with death threats and calls for expulsion.
In other news, a federal appeals court signals its displeasure with the Biden Administration vaccine mandate.
Panelists:
Dr. Andra Gillespie — Political science professor and director, James Weldon Johnson Institute for the Study of Race and Difference, Emory University
Margaret Coker — Editor-in-chief, The Current
Fred Smith — Professor of constitutional law, Emory University
Dr. Heather Farley — Chair of the Department of Criminal Justice, Public Policy and Management, Georgia Coastal College
Secondary Content
Bottom Content