Section Branding
Header Content
Political Rewind: Remembering Max Cleland; communities concerned redistricting will split them apart
Primary Content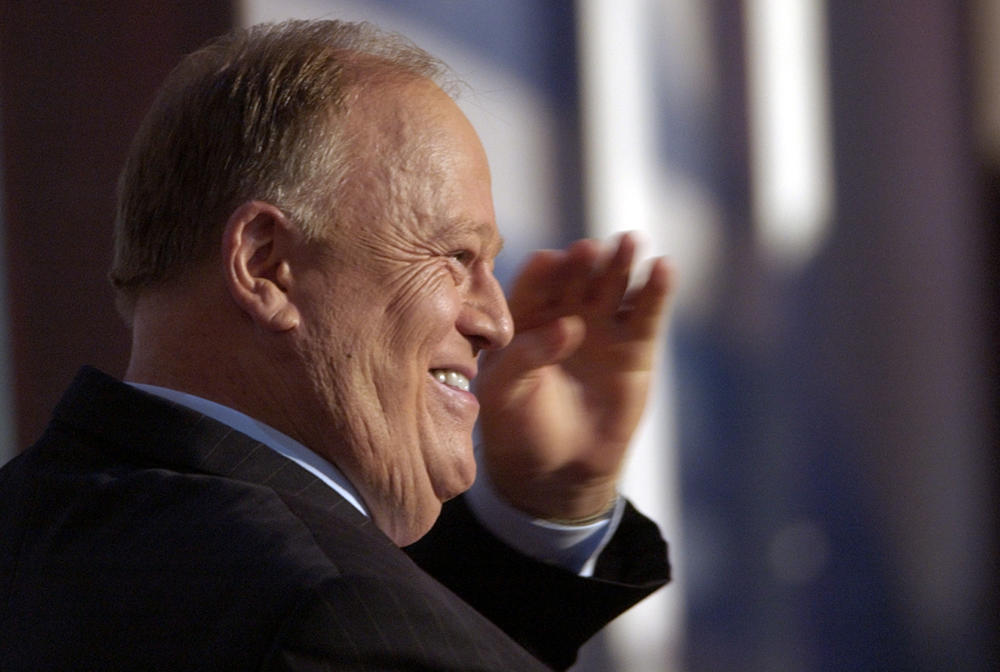 Tuesday on Political Rewind: We remembered the life and political career of Georgian and former Sen. Max Cleland. Cleland served in the army during the Vietnam War, before entering into the state General Assembly and then serving as the head of the Veterans Administration under President Jimmy Carter.
Cleland would go on to serve as Georgia's secretary of state and then as a U.S. senator for two terms until 2003. The 79-year-old died last night from heart failure, according to reports.
As a reporter, host Bill Nigut covered Cleland closely and said the representative had a remarkable zest for life.
"He wore a Mickey Mouse watch everywhere he went and he told people that he wore it because he wanted to remind everyone that he shouldn't take life too seriously," Nigut said. "So he was a remarkable public servant."
In redistricting news, Republican legislative leaders are facing pushback from some GOP voters who say they're being denied the right to elect candidates of their own choice as proposed redistricting maps surface. Some conservative voters south of Atlanta worry that a proposed change could endanger Republican state Rep. Phillip Singleton. His current Coweta district is poised to extend into South Fulton, a Democratic stronghold, in the new maps. 
University of Georgia political science professor Dr. Charles Bullock has extensively studied redistricting, and authored a book on the process. He believes that Republicans drawing the new lines are playing a long game.
"I think what's driving the Republicans here is when you draw this map, you're not just drawing for 2022 or 2024," Bullock said. "You really are drawing a map you hope is going to work for your party for 10 years. And so you're anticipating what kind of changes may take place. That's hard to do."
Meanwhile, new reporting from The New York Times shows Fulton County district attorney Fani Willis is preparing to pursue a special grand jury to determine if former President Donald Trump should face criminal charges for working to convince Georgia GOP officials to overturn the results of the presidential race.
Panelists:
Tamar Hallerman — Senior reporter, The Atlanta Journal-Constitution
Mariela Romero — Community empowerment director, Univision
Dr. Jennifer McCoy — Political science professor, Georgia State University
Dr. Charles Bullock — Political science professor, University of Georgia
Secondary Content
Bottom Content