Section Branding
Header Content
Viral video, tight community prolong search for impartial jurors for Arbery case
Primary Content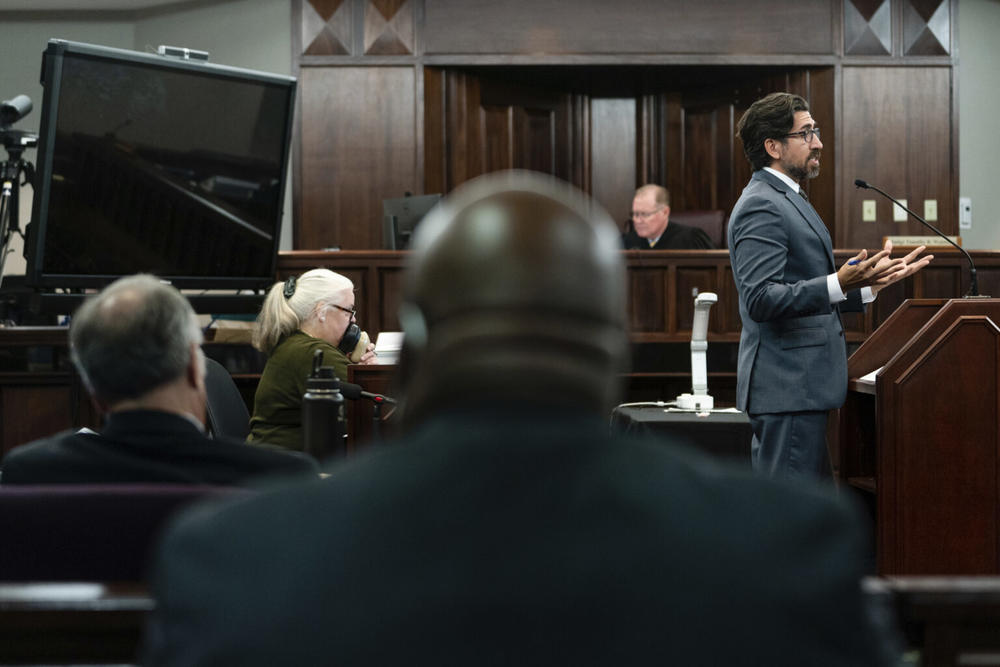 The selection of jurors for the trial of three men accused of killing Ahmaud Arbery will present a puzzle for at least a third week, as the prosecutor and defense screen jurors very familiar with a viral video of his killing and often carry small-town personal connections and biases.
At the end of the eighth day of proceedings Thursday, Chatham County Superior Court Judge Timothy Walmsley arbitrated as attorneys argued to strike prospective jurors that could hurt their case in the high-profile trial playing out on a national stage as a referendum on criminal and social justice.
Just five jurors out of a panel of 19 Thursday joined the 42 other prospects picked the past two weeks after the court sent a summons to 1,000 eligible jurors who live in Glynn County, a coastal community of about 85,000. The goal is to have 64 jurors in place before the final 12 and alternates are selected for a trial that will likely last until at least mid-November.
Some of the 14 jurors were excused from serving weeks on the jury pool for medical conditions or other personal hardships that would limit their ability to serve. But many more were dismissed because they said setting aside their feelings about the guilt of defendants is too hard for them to do.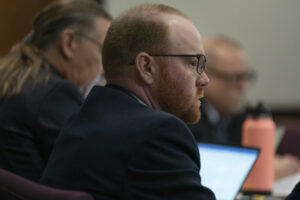 During questioning Thursday, eight possible jurors said they have a negative opinion of Gregory McMichael, the shooter Travis McMichael or William "Roddie" Bryan, each facing murder charges after the accused white men pursued and cornered the 25-year-old Arbery while the Black man was jogging through a suburban Brunswick neighborhood on a Sunday in February 2020.
One of the final juror candidates picked Thursday evening overcame defense objections about changes to her Facebook profile that featured posts tied to the case, including one that referenced Arbery being hunted like an animal. 
Bryan's lawyer Kevin Gough failed to get another juror dismissed after complaining the juror didn't adequately disclose connections to the Arbery family.
"I see a serious credibility problem," Gough said. "I just don't believe the answers he gave about his relationship to Ahmaud Arbery and his relationship to Jasmine Arbery."
Eight jurors said they've supported Black Lives Matter or Run with Maud campaign through social media or other ways, while a dozen candidates agreed that the criminal justice system treats Black people and other minorities unfairly.
Potential jurors also knew at least one of the defendants and four had a personal connection to Arbery. Juror questioning revealed many connections to the Arbery family, the McMichael family, and the Bryan family.
Juror candidates frequently expressed outrage at the cell phone footage showing Arbery being chased through the Satilla Shores neighborhood as a significant factor in their opinions and the influence of social media and news outlets on their feelings about the case.
When Cobb prosecutor Paul Camarillo questioned one juror, who is fairly new to Glynn, if she could set aside her opinions during the trial, she strongly discounted the chances.
"While I don't think he (Gregory McMichael) set out to kill him, his actions that day led to him taking Mr. Arbery's life," she said. " To me (the questions are) is if he is charged with the right charge for taking someone's life and what's the right punishment?"
In addition, 11 jurors said Thursday said they either had been police officers or had a close family member or friend who served in law enforcement, while seven jurors said they had good experiences with police officers.
One of the jurors, a young white man, said he's been influenced about the case by Black friends. He said it will be hard to change his mind that a guilty verdict is needed.
"(Arbery) lived in my town," he said. "As far as I'm concerned that's one of my people."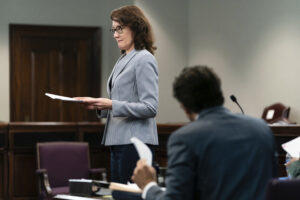 Meanwhile Cobb County prosecutor Linda Dunikoski won her plea to throw out Juror 151, who she claims knew "basically everyone" involved in the case.
"I don't mean anything about (151's) reputation but I don't believe there is any way (151) could come in this courtroom and be fair and impartial," she said.
Gough, however, complained there's a double standard in the striking of jurors, arguing that white candidates are held to a higher standard of impartiality than potential Black jurors.
"This is a juror who is not caught in a single inconsistent or contradictory statement," Gough said. "Everything she says pans out and she's essentially being called a liar."
Juror 181 nearly made it through the next stage after saying she could set aside her opinion and consider all of the evidence, including defense attorneys' arguments that the citizens' arrest and self-defense laws are reasons to find them not guilty. She was removed after voicing concern about her safety if her identity was revealed as a juror. 
Arbery's death also prompted state lawmakers to pass a hate crimes law and then overhaul the state's citizen's arrest law.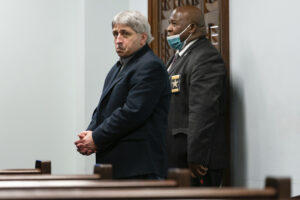 Waycross Judicial Circuit District Attorney George E. Barnhill and former Brunswick Judicial Circuit District Attorney Jackie Johnson cited the citizen's arrest law as justification for not arresting the McMichaels and Bryan. Johnson was recently indicted for her handling of the Arbery case. The Cobb County District Attorney's Office is prosecuting the case. 
On Thursday, Walmsley said he felt better about the deliberate jury process after he chided attorneys last week for not picking up the pace.
"The examination I think could be shorter but they are in fact getting to the core of what we want, which is a core of 64," he said. "Despite the length of the examination, there are a number of individuals that indicate they can be fair and impartial jurors."
This story comes to GPB through a reporting partnership with Georgia Recorder.
Secondary Content
Bottom Content