Section Branding
Header Content
Georgia US senators one step closer to Medicaid win
Primary Content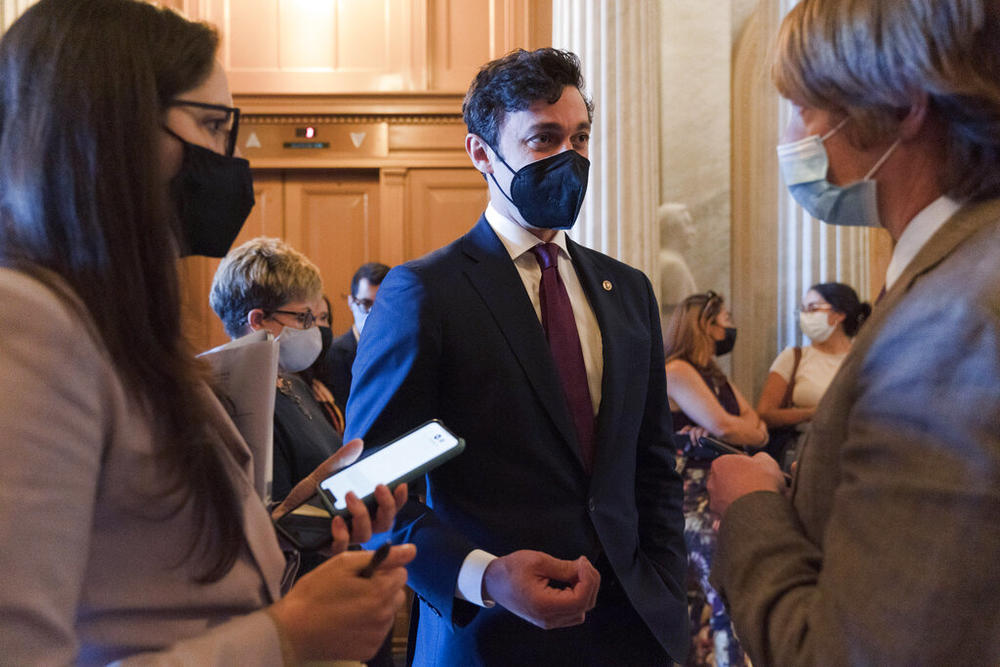 Georgia's two Democratic U.S. senators celebrated a small victory after President Joe Biden unveiled a $1.75 trillion spending bill that includes a key provision the Peach state lawmakers lobbied for.
The president's "Build Back Better Framework" that dedicates billions to social services and climate investments also includes a Medicaid expansion provision that creates a pathway to coverage for residents in states that have refused to fully expand.
U.S. Sens. Jon Ossoff and Raphael Warnock have made Medicaid expansion in Georgia a priority, while the state's Republican leaders have long pushed back against expanding coverage under the Affordable Care Act.
Republican Gov. Brian Kemp offered his own Medicaid waiver programs for consideration. The plan for partial expansion, which gained approval under the Trump administration, has since stalled after Biden took office.
Pushback against Kemp's proposal was expected after Georgia sent two Democratic senators to Washington, securing the party's control of Congress and the White House.
Ossoff and Warnock have advocated for a federal workaround that would provide health insurance for the some 400,000 poor Georgians that fall in the coverage gap.
Included within Biden's framework is a provision that would allow Georgians federal subsidies to purchase insurance plans through exchanges.
According to the White House, the program would impact up to $4 million uninsured Americans, many of those in Georgia.
Before the final measure was announced, Ossoff told GPB that he and his Democratic counterpart were "encouraged" by the negotiations taking place with West Virginia Sen. Joe Manchin, whose vote is crucial to passage of the bill.
Ossoff slammed Republican-held states, like Georgia, for refusing to expand.
"Folks who are currently in the coverage gap are people who are working, who have incomes that are too high for Medicaid, but too low to afford health insurance," he said. "And that means that working people, especially in rural Georgia, just can't afford health insurance. And that means there's needless suffering and needless deaths."
Biden's proposal is the outcome of months of negotiations and some priorities were lost in conversations.
"No one got everything they wanted, including me, but that's what compromise is," Biden said during a speech Thursday. "That's consensus.  And that's what I ran on."
While the bill may not be in its final form, Democrats plan to pass the spending package through Congress without any Republican support.
Secondary Content
Bottom Content