Section Branding
Header Content
Mistrial declared in case of 3 former sheriff's deputies accused of killing Black man
Primary Content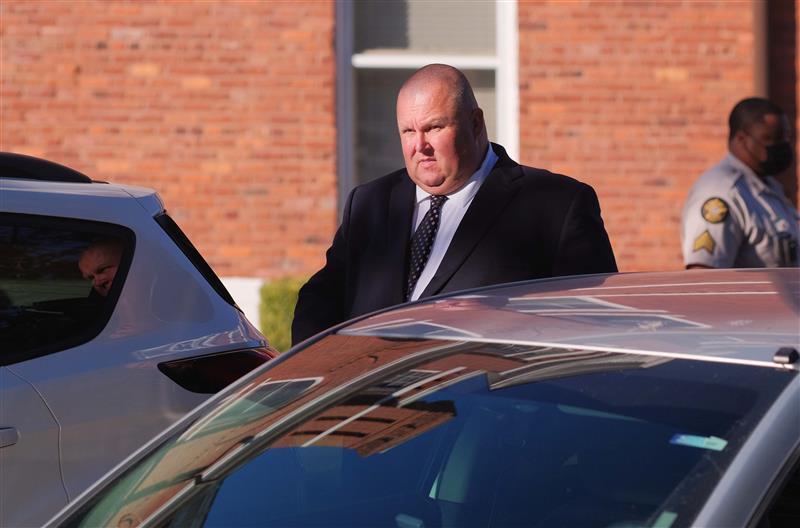 The murder trial of three former Washington County sheriff's deputies in the death of Eurie Martin ended Tuesday in a mistrial after three days of deliberation.
Jurors told Judge H. Gibbs Flanders they had been deadlocked since the first day they were asked to decide whether Rhett Scott, Henry Lee Copeland and Michael Howell, who are white, were guilty of felony false imprisonment following the 2017 attempt to detain Martin, a 58-year-old Black man with a history of mental illness.  
Martin died in police custody. 
The prosecution alleged that the felony charge, plus Martin's subsequent death, added a third charge: felony murder.
Late in deliberation, the jury — evenly made up of white and Black members — asked for a copy of the Fourth Amendment to the U.S. Constitution. They were denied a copy of the amendment, which guarantees protection against unwarranted search and seizure. 
Since a mistrial is not an acquittal, the former deputies could be tried again. 
The case went through two grand jury indictments and a pre-trial motion decided by the Georgia Supreme Court before coming to trial. 
Despite the case escaping much more than regional notoriety, it drew the attention of local civil rights activists who see it as a referendum of accountability for white law enforcement officers who abuse their power. 
"We ultimately believe that Sandersville would teach America something about police accountability," said civil rights activist and attorney for Eurie Martin's family Francys Johnson. "And it still may very well may do that as this case proceeds."
The encounter four years ago began after a resident of rural Deepstep Road called 911 about Martin. The caller labeled Martin a "suspicious person."
Prosecutors and defense attorneys had agreed the encounter that followed between the deputies and Martin, who was likely experiencing a schizophrenic episode, was nothing short of tragic. 
Martin walked away from the deputies after they asked him to stop for them. Not long after, the deputies stun gunned him. By the time Martin was dead, he had been electrocuted for about two minutes cumulatively. 
The crux of the case had been the false imprisonment charge: that is, whether or not the deputies had a right to stop Martin at all. The defense claim had been that Martin's violation of Georgia pedestrian law gave the deputies the ability to make the stop. 
The deputies had faced life in prison without the possibility of parole if they had been convicted on all charges. Each was charged with felony murder, involuntary manslaughter, false imprisonment, aggravated assault and an array of other charges in the July 2017 killing.
The deputies had originally been granted immunity by the same judge hearing the case under Georgia's "Stand Your Ground" law. 
But the state Supreme Court ruled unanimously in November 2020 to overturn that decision, clearing the way for the trial.
Secondary Content
Bottom Content