Section Branding
Header Content
State rests its case against the three deputies charged with murder of Eurie Martin
Primary Content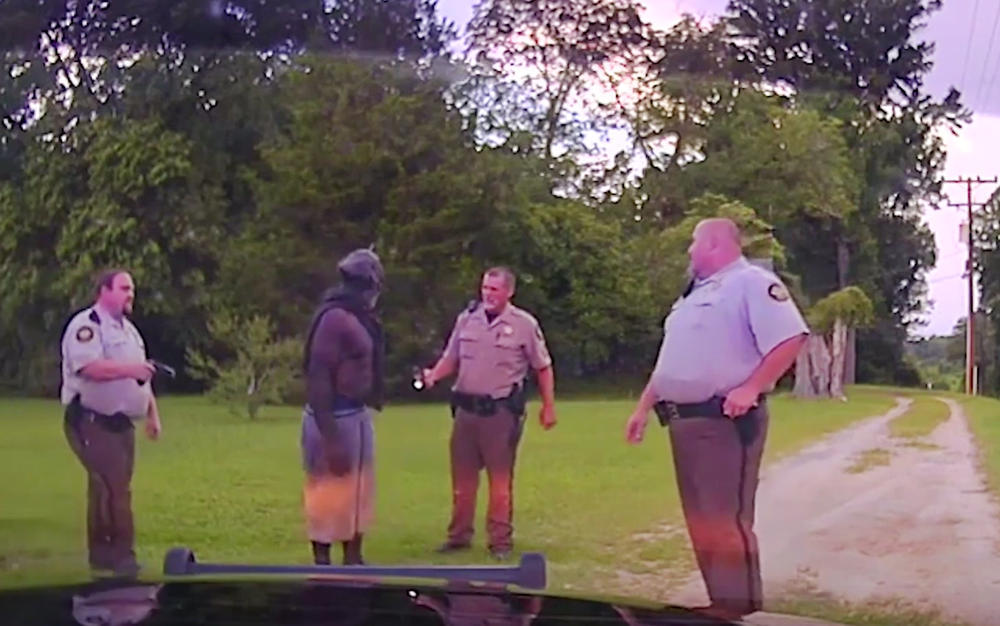 On Monday, the state rested its felony murder case against three former Washington County Sheriff's deputies in connection to the 2017 stun-gun death of Eurie Martin. 
Across almost two full days, prosecutors were allowed to present every piece of video and audio documenting the 2017 encounter between Martin and deputies Henry Copeland, Michael Howell and Rhett Scott. The deputies stopped Martin following a 911 call that labeled him a suspicious person as he walked down a two-lane road running through the town of Deepstep.
Among the evidence presented to the jury was testimony from a medical expert that it was the electrocution and not Martin's underlying health issues that caused Martin's heart to stop as well as a description of how the event violated the Washington County Sheriff's Office use of force policy. 
But the crux of the state's argument was that there was never just cause for Martin to have been stun-gunned in the first place.
It was the state's final witness, retired Georgia Bureau of Investigation use of force expert John Durden, who was called upon to make that point most directly. 
Under federal law, officers must first have a reasonable suspicion a crime has been committed before they can physically detain someone. Prosecutor Kelly Weathers asked Durden whether he saw Martin act in a way that would create such a suspicion in the 50 minutes of video documenting the encounter with deputies. 
Durden said unequivocally no. 
"The crime is the problem," he said. "There was no original crime."
In cross examination, the defense continued to press the idea that the crime Eurie Martin committed occurred out of sight of dashboard cameras. 
The defense began its case by asking for and being denied a direct acquittal by Judge H. Gibbs Flanders from the bench. Flanders denied the request, saying there was plenty of evidence for a jury to consider. 
Then the defense called its first expert witness, Dr. Gary Vilke of University of California-San Diego.
Vilke, who has written about methods of police detention for decades, has by his own accounting testified at least 50 times in similar cases around the country. Often he testifies that people who died in police custody did not die because of how they were treated by the police. 
Among the peer-reviewed papers Vilke has written is one that posits that facedown restraint like the kind that killed George Floyd isn't necessarily harmful. 
Vilke also said so far he has racked up about 20 hours of billable hours, at $750 dollars an hour, in service of attorneys defending the three former deputies.
Secondary Content
Bottom Content