Section Branding
Header Content
Election investigators haven't found evidence of counterfeit ballots in Georgia
Primary Content
Georgia election officials continue to pour cold water on claims of fraudulent ballots in the 2020 election, after investigators failed to find "pristine" counterfeit absentee ballots that were allegedly counted in Fulton County.
Republican Secretary of State Brad Raffensperger's office reported results of the investigation in a court document filed late Tuesday in a case that seeks to inspect Fulton's 147,000 absentee ballots to find proof of fake votes.
"Based upon interviews with the foregoing witnesses, as well as other witnesses who were interviewed during the course of the investigation, and in the inspection of approximately 1,000 absentee ballots and ballot images, the Secretary's investigators have been unable to substantiate the allegations that fraudulent or counterfeit ballots were counted," the filing read.
Investigators looked into claims made by Suzi Voyles, who worked the county's risk-limiting audit and claimed to see a batch of "pristine" ballots that looked suspicious. Voyles is now running for Congress as a Republican in the 6th Congressional District.
After interviewing Voyles two separate times, investigators checked several batches of absentee ballots that she claimed were marked by computer instead of by hand. But they found no irregularities or any ballots that appeared to be counterfeits. 
The court filing also found no evidence to corroborate claims that workers at State Farm Arena counted fraudulent ballots that were hidden under a table or that they scanned the ballots multiple times.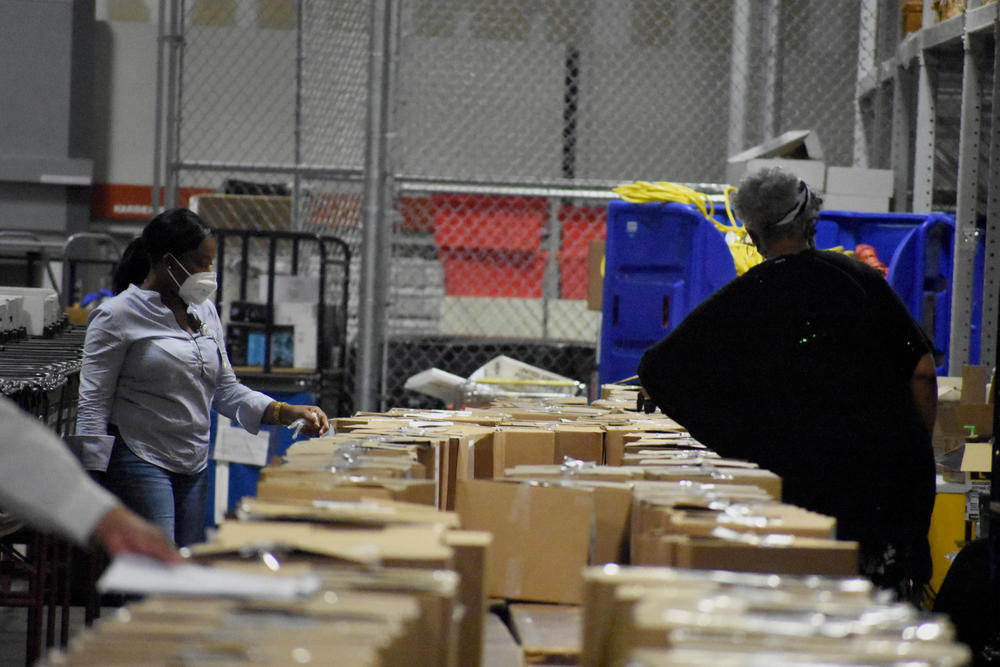 Investigators reviewed security footage that showed a ballot bin placed under a table earlier in the day before being removed and counted later that night. This particular false claim was most prominently made by former Trump attorney Rudy Giuliani in a December 2020 committee hearing and has been repeated by many Republican lawmakers through the present day.
Lawyers for the state also explain that claims of ballots being scanned multiple times is a function of the scanning process.
"Witnesses told investigators that the ballot scanners were frequently jamming, requiring them to make multiple attempts to clearly scan all of the ballots in each batch," the filing reads. "In order to tabulate the ballots, the scanners must first get a clear scan of the entire batch of ballots. Scanning is simply one step in the tabulation process."
Judge Brian Amero asked for an update about the investigation into certain claims as part of an ongoing lawsuit, filed by election conspiracist Garland Favorito of VoterGA, that seeks to prove that Fulton's thrice-counted ballots include counterfeits.
Favorito recently spoke at a rally, put on by former President Donald Trump, that included numerous speakers falsely claiming that Trump won the 2020 election.
At the rally, he cited affidavits and claims made in the lawsuit against Fulton's election board members that have now been disproven by state election investigators and falsely called the proposed inspection an "audit" of the votes.
Favorito is also suing to attempt to ban Georgia from using its current configuration of Dominion Voting Systems machines that print ballots with QR codes in future elections.
The plaintiffs are seeking a long-shot strategy to only dismiss the Democratic election board members being sued to allow the inspection to move forward since Fulton's two GOP board members do not oppose the review.
A hearing is scheduled for November in the case.
Secondary Content
Bottom Content