Section Branding
Header Content
Film workers' union votes to strike over long hours. Georgia's ready to join in
Primary Content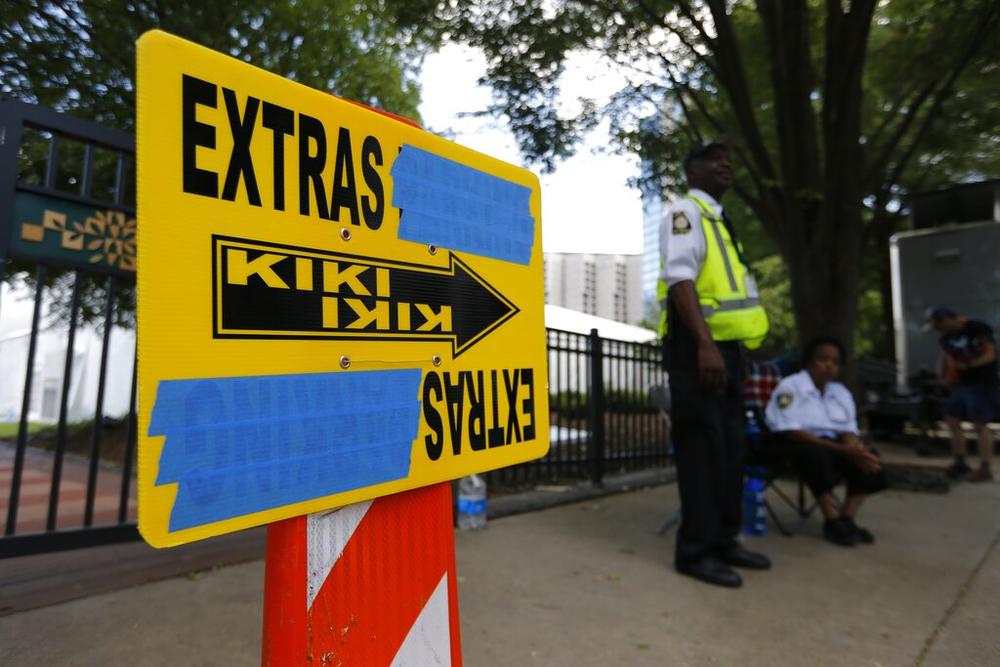 One of the nation's largest film and television unions voted Monday to authorize a strike, which could have a huge impact on Georgia's film industry.
In an overwhelming turnout of nearly 90% of its membership, the International Alliance of Theatrical Stage Employees moved ahead with the action following complaints of long work hours and poor working conditions across the country.
University of Georgia journalism and communications professor Kate Fortmueller said the vote could pause film and television production in the state.
"It could mean a work stoppage if they go on strike in the long term," she said. "Hopefully, this means better working conditions for everyone who works on set."
The concerns about working conditions on sets in Georgia and across the country aren't new. With this week's vote, tensions seemed to have finally boiled over, with many IATSE members sharing their stories of difficult working conditions.
Glenn Peison, an assistant propmaster for Netflix productions across the state, is a member of the local IATSE chapter and was in favor of the strike. He said he wasn't surprised the intense turnout of members.
"I am not surprised by the result at all; I don't think the Alliance of Motion Picture and Television Producers was, either," he said. "However, I do think they were taken aback by the size of the turnout and the percent of 'yes' votes. Personally, I wasn't. I've been spending the past couple of weeks talking with members and visiting sets. I knew we had overwhelming support."
Fortmueller said the stories of exhaustive work conditions began to be increasingly common and passed around on social media between set workers, which led to calls for the strike.
"One of the big complaints — and this is a long-term complaint — is that hours on set are very long," she said. "It's not uncommon for — for shoot days to go 14 hours or close to 20 hours. Overnights, skipped meals, no breaks, short turnaround time. So really, really grueling and exhausting hours."
Peison agreed that the long hours had become a problem.
"The rest periods is particularly egregious," he said. "We routinely work 14-plus-hour days, many times well over 15 to 16. We routinely work well into Saturday mornings, wrapping at 8 a.m. and then have to come back to work 8 a.m. on Monday. It's a serious problem."
Fortmueller pointed some of the blame towards bigger corporations like Apple, which has recently entered into the media production industry with streaming services such as Apple+.
"There are also all these problems in terms of pay and sustainable benefit packages in relation to some of these big streaming companies who are who are basically saying that they classify as being a kind of lower — lower tier than perhaps they should," she said. "Companies like Apple, who we know to be, you know, very big and powerful companies but are sort of new to media production."
Peison said that streaming has had an impact on how productions are run.
"The demand for content has caused productions to shorten their schedules, increase the length of the days," he said. "All in the name of getting as much content out as quickly as possible. It feels like the priority has been shifted over to quantity from quality, generally speaking."
For now, eyes are on the AMPTP for how it will respond to the authorization for the strike. If a deal isn't met, Georgia's film industry will enter into an interesting new chapter.
"It's not really about Georgia; it's about the entire country," Peison said. "If we were to go on strike, it would effectively shut down about 90 to 95% of the film/TV work in the country."
Secondary Content
Bottom Content