Section Branding
Header Content
Political Rewind: The Supreme Court is back in session. Its decisions could reshape Georgia law
Primary Content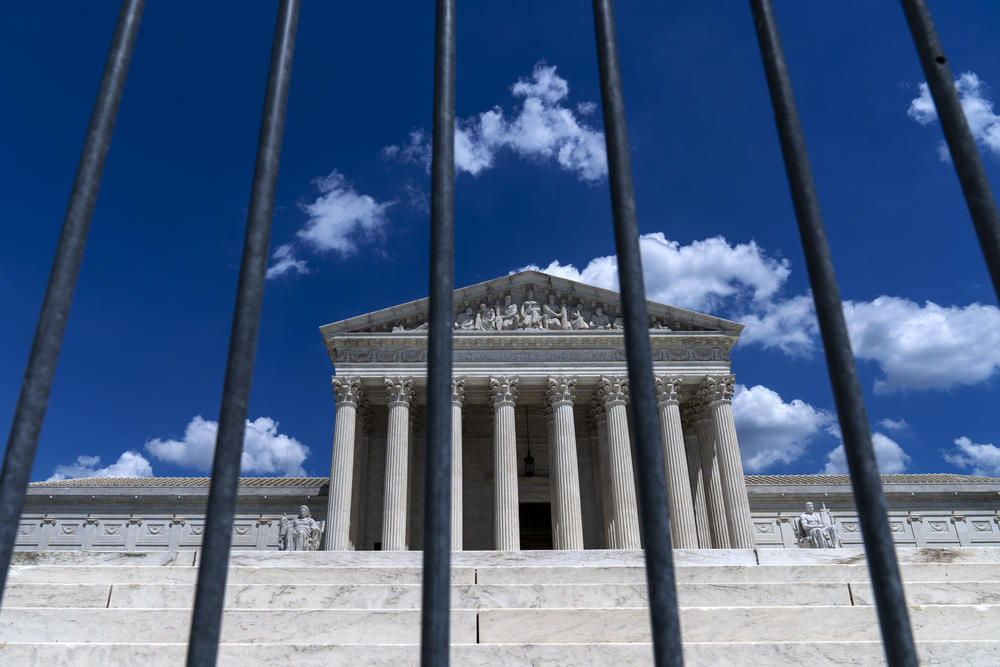 Monday on Political Rewind: It is the first day of a new session for the United States Supreme Court and justices will hear a raft of significant cases that hold consequences for Georgia law.
A New York gun rights case could decide Georgians' right to carry concealed weapons without a permit, while another case concerning religious liberty could allow state funds to be sent to religious schools. Meanwhile, the justices will consider a Mississippi case that could determine the fate of Georgia's restrictive abortion law.
"A year ago, I had said that I did not think that the Roe v. Wade would be overturned," state Rep. Mary Margaret Oliver said. "It would be weakened, but not overturned. Today, I can't say that with any confidence. I think the Supreme Court could be marching towards overturning Roe v. Wade."
Meanwhile, polling shows affordable housing is a top priority for voters as they prepare to cast their ballots in the Atlanta mayor's race. But, while most of the candidates signal support for plans to address the issue, experts say it may be a difficult problem to fix.
Plus, infighting among Democrats in Washington, D.C., continues to threaten President Joe Biden's economic agenda and could shape the issues headlining in next year's elections.
Panelists:
Rep. Mary Margaret Oliver — State Representative (D-Decatur)
Edward Lindsey — Former GOP state legislator
Rene Alegria — CEO, Mundo Hispanico Digital
Jim Galloway — Former political columnist, The Atlanta Journal-Constitution
Secondary Content