Section Branding
Header Content
Political Rewind: Lingering GOP Schism Takes Center Stage At Ga. Trump Rally
Primary Content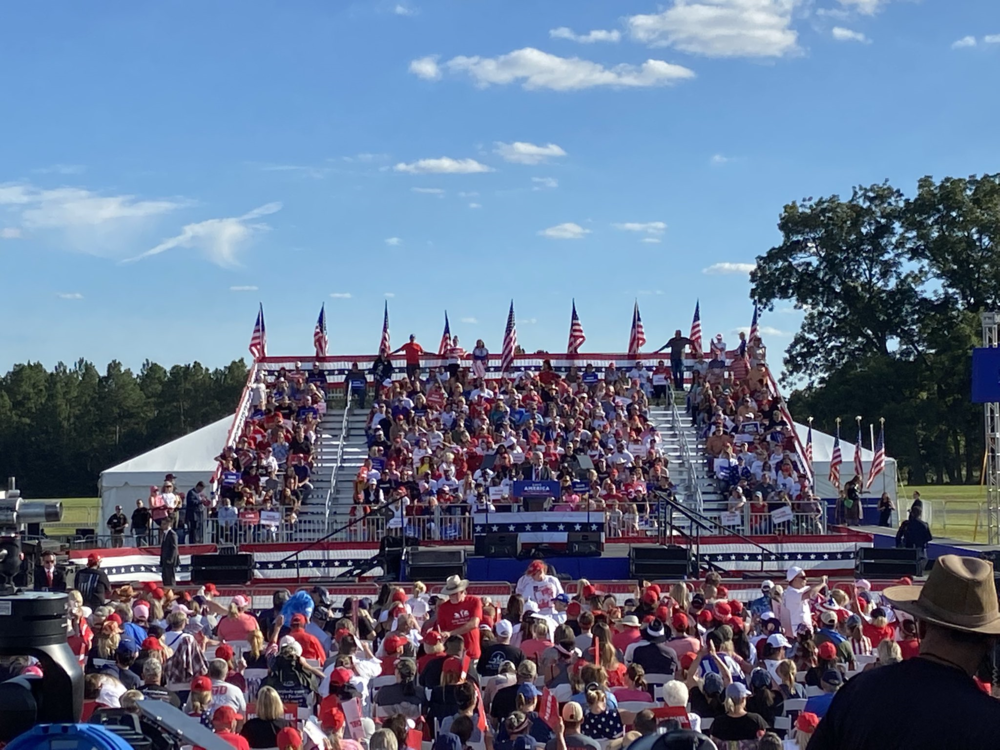 Monday on Political Rewind: Former President Donald Trump's rally in Perry over the weekend drew big names on the 2022 ballot for Republican. The event also stirred up controversy: Trump continued his attacks on Gov. Brian Kemp, exasperating the schism between loyalists to the former president and the main figures behind the state Republican Party.
Former Atlanta Journal-Constitution columnist Jim Galloway said the public derision on display might turn off voters from participating in important statewide Republican races at the top of the ballot in 2022.
"And if you don't have a lot of votes at the top, then it's going to hurt all the way down the ballot," Galloway said.
The former president falsely claimed the Arizona recount showed there had been fraud in Maricopa County voting, and encouraged Georgia GOP leaders to demand a similar so-called "audit" of presidential election ballots here.
Panelists:
Rep. Teri Anulewicz — State representative (D-Smyrna)
Leo Smith — Republican consultant and president, Engaged Futures Group
Jim Galloway — Former political columnist, The Atlanta Journal-Constitution
Secondary Content