Section Branding
Header Content
Kemp Cites Nonexistent AIDS Vaccine In COVID-19 Debate
Primary Content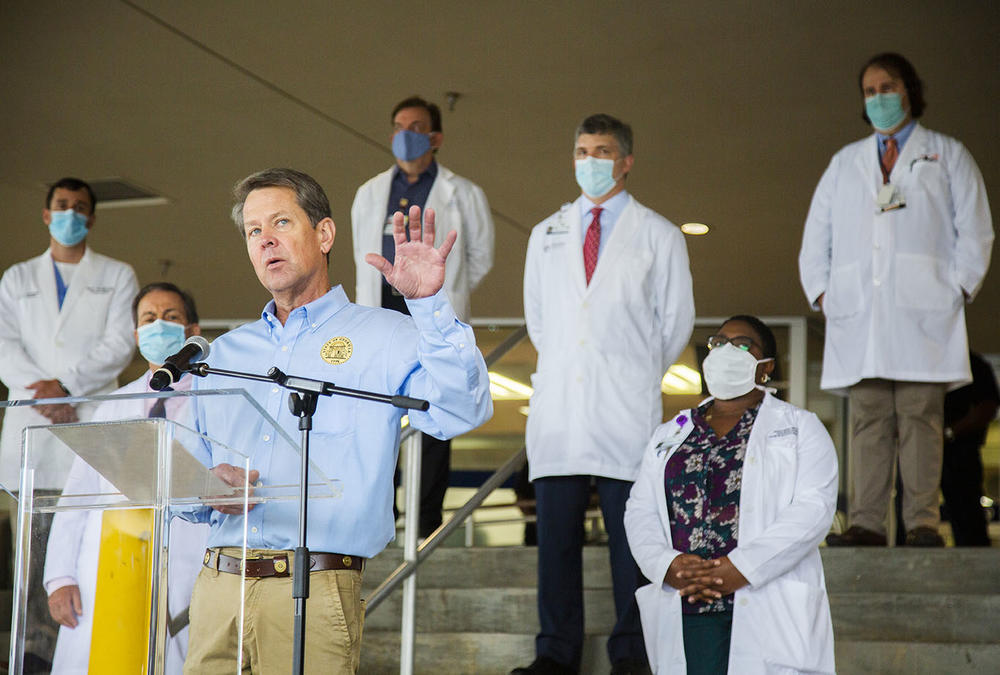 Gov. Brian Kemp has invoked a nonexistent vaccine mandate in his recent arguments against mandates for COVID-19 vaccinations. 
Kemp says he only supports voluntary COVID vaccination and has promised publicly and in campaign fundraising messages to fight President Biden's COVID-19 vaccine mandate for some businesses. 
Twice this month Kemp cited a supposed failed AIDS vaccine mandate in support of his stance. 
"Just like the AIDS vaccine; mandating it didn't work," Kemp said in a Sept. 13 interview on Fox Business News. 
Kemp repeated the assertion last week on the podcast of Macon-based conservative pundit Erick Erickson. There he argued the best path to more COVID vaccination is through public education. 
"That's basically how the AIDS vaccine worked," Kemp said. "I mean, people wouldn't take it early on because it was mandated." 
Neither on Fox Business News nor the Erick Erickson podcast did the interviewer attempt to correct Kemp.
Dr. Melanie Thompson is a longtime HIV/AIDS physician and researcher. She said there's an obvious problem with this logic. 
"We simply do not have an AIDS vaccine," Thompson said. 
Thompson said to assert otherwise matters for reasons beyond the current COVID vaccination debate. 
"Stating that we do prevents people from knowing that we can prevent HIV infections without a vaccine." 
Before infection, that's through drugs such as pre-exposure prophylaxis, or PrEP. Then there are well-established drugs that can keep viral loads so low in people with HIV infections that they do not develop AIDS. 
Thompson said those drugs are either out of reach or poorly understood for many who need them in the state. 
A spokesperson said Kemp actually meant vaccine for human papillomavirus, or HPV. That vaccine has never been mandatory in Georgia, and the state lags the national average in vaccinating young people against the virus, which causes a number of cancers.
Secondary Content
Bottom Content