Section Branding
Header Content
COVID Surge Eases Slightly, But Swamped Hospitals See No Relief
Primary Content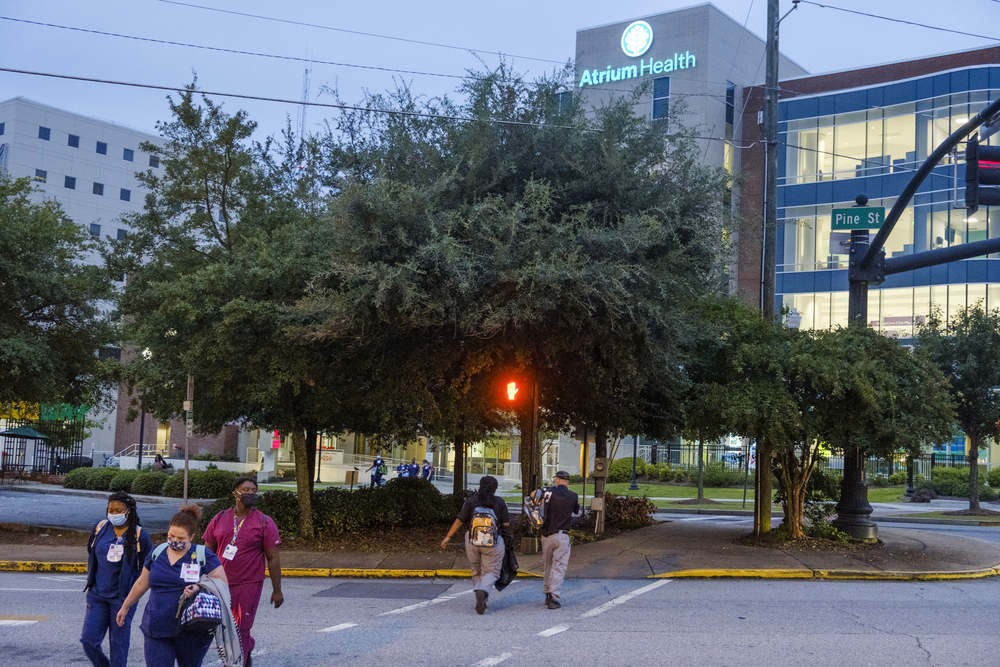 The state's COVID cases and hospitalizations have dipped over the past week, Georgia health officials have reported.
But that drop isn't relieving the pressure on the front lines of hospitals — both smaller facilities and large urban centers.
Take Appling Healthcare, which operates a rural hospital of 34 beds in Baxley, in southeast Georgia.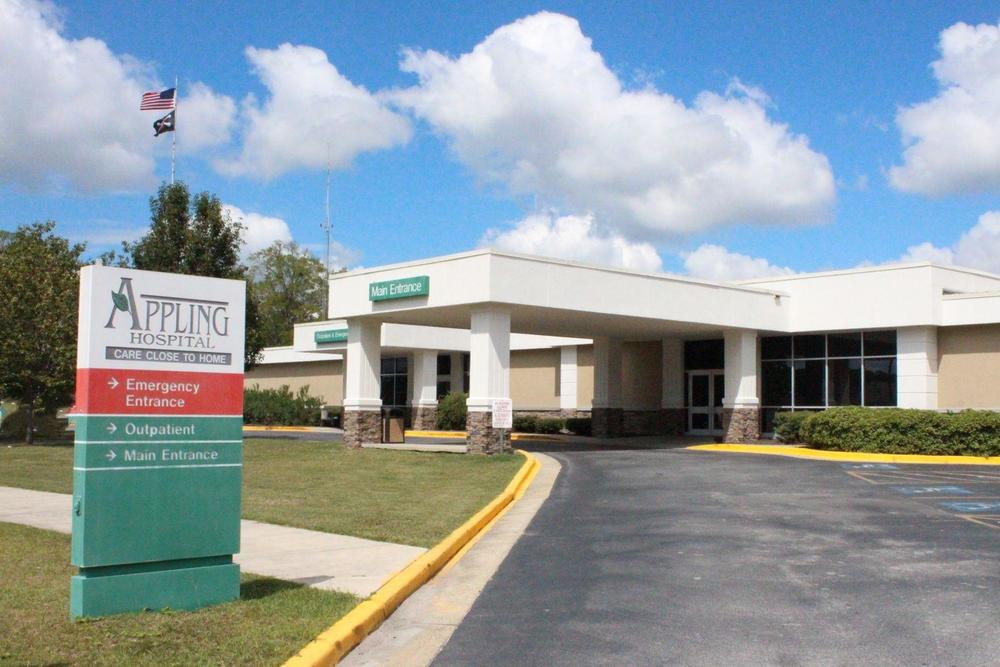 "I have been in nursing for 25 years, and I have never experienced anything like this current COVID surge," said Rose Keller, the chief nursing officer for Appling.
Recently the hospital had 21 people waiting to get into the ER. Appling hasn't been able to transfer patients, such as those needing a higher level of specialty care, to other facilities that are equally filled with patients.
The COVID patient numbers have dropped a bit, but the main issue remains staffing, said Keller.
"We cannot get enough nursing staff to open additional staffed beds to take the pressure off" the crowded ER, she said. Patients are being held there due to not having enough staffed beds available on the medical floor, she added. "We have requested assistance from the state for additional staffing, but the requests have yet to be fulfilled."
Getting temp nurses at reasonable rates has proved impossible. Their pay rates have soared, Keller said. Pre-pandemic, the hourly rate for an agency nurse was about $65. Now they cost up to $238 an hour for an ICU nurse, Keller said.
Paying those wages can drain a hospital's finances, she added. Staffing challenges "are forcing small rural facilities like ours to struggle financially.''
Like other hospitals, Appling has cut back on surgical and other services to focus the medical staff on treating Covid and other acutely ill patients.
"Our staff is exhausted, working extra shifts to take care of the volume of patients,'' Keller said.
Georgia Public Health officials reported 6,000 new COVID cases Thursday, a total that's down from previous weeks. But the agency also reported 174 deaths Thursday, close to the pandemic high of 186 for the state.
How much can staffers take?
Gainesville-based Northeast Georgia Health System is feeling a similar workforce strain, albeit on a larger scale.
Its four hospitals have treated high numbers of Covid patients over the course of the pandemic, with the system doubling its ICU beds to handle the load.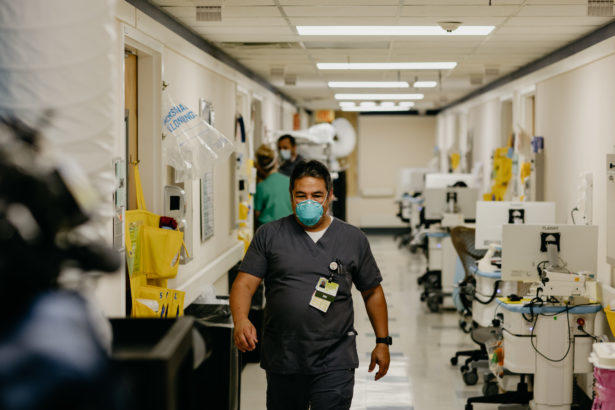 The Thursday number of COVID patients at Northeast Georgia hospitals surpassed 300 for the system, up from the figures the previous two days.
With such capacity pressures, doctors and nurses have been filling more shifts.
Dr. Erine Raybon-Rojas, a pulmonary critical care intensivist, said this week she has been working shifts of up to 14 hours for seven straight days, then after two days off, she's back in the hospital for nine more consecutive days.
About 70 percent of the current ICU and critical care patients have COVID. A large majority of them are unvaccinated.
These four surges "are honestly taking a toll on physicians, nurses and respiratory therapists,'' Raybon-Rojas said.
Aside from the increased workload, the severity of the illnesses has weighed on staff, she added.
Prior to COVID, she said, about 85 percent of patients made it out of the ICU and recovered. "I've seen more people die than at any point in my career.''
The emotional burden has been felt across the staff.
"It's not uncommon to see people break down in tears. I know some colleagues have been suicidal,'' said Raybon-Rojas.
She pointed to the Hall County vaccination rate, which is now 41 percent, lower than the statewide average of 46 percent fully vaccinated.
"There's a sense of anger that a lot of people have'' about those low vaccination numbers, Raybon-Rojas said.
The public, she said, "doesn't see the struggle we're going through. I've had people I'm about to intubate say this is a hoax.''
This story comes to GPB through a reporting partnership with Georgia Health News.
Secondary Content
Bottom Content