Section Branding
Header Content
Okefenokee Welcomes 25 Alligator Hatchlings
Primary Content
The Coastal Ecology Lab and its project partners, Okefenokee Swamp Park, welcomed new life on Monday in the form of 25 alligator babies.
Sally, the lab's "supermom alligator" has been studied by the facility for the past four years. Her nest hatched on Sunday, Sept. 5.
"This marks the first time since 2018 that Sally has had a nest, and we could not be more excited or proud of this wonderful mother," a Facebook post announcing the birth said.
The hatchlings' birth closely follows the death of Okefenokee Joe discovered last week — a beloved and nearly 80-year-old alligator who was named after the Georgia singer.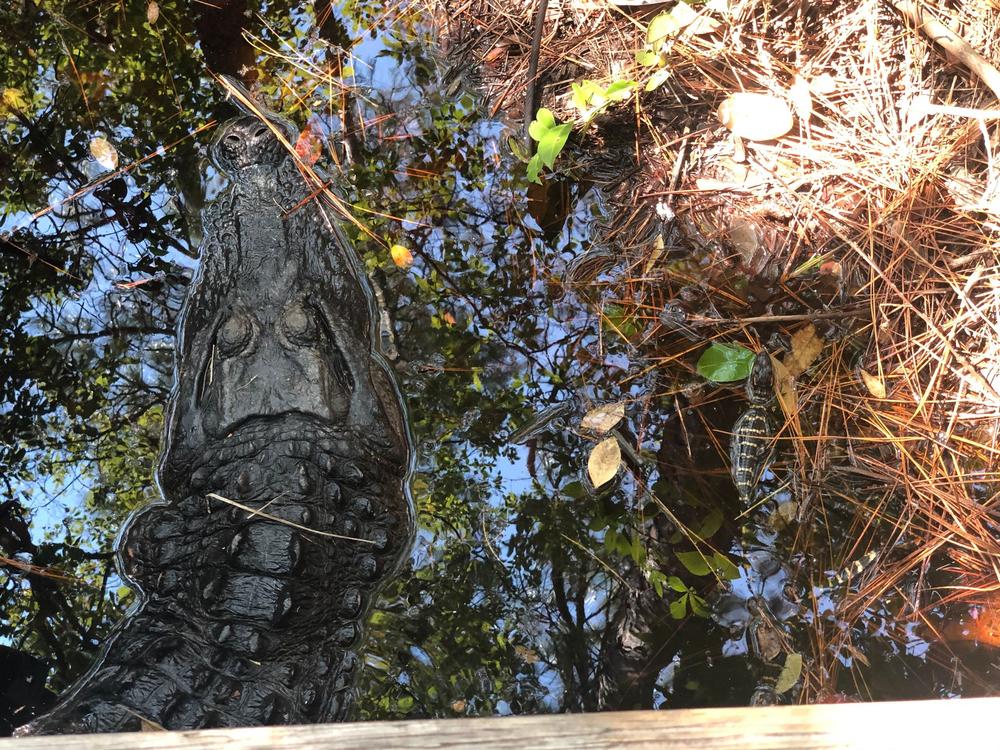 Sally laid 30 eggs in total. One baby died during hatching, and four of her eggs were undeveloped. The team at the Coastal Ecology Lab said the remarkable hatch success rate is a testament to Sally's fitness and careful maternal nest guarding.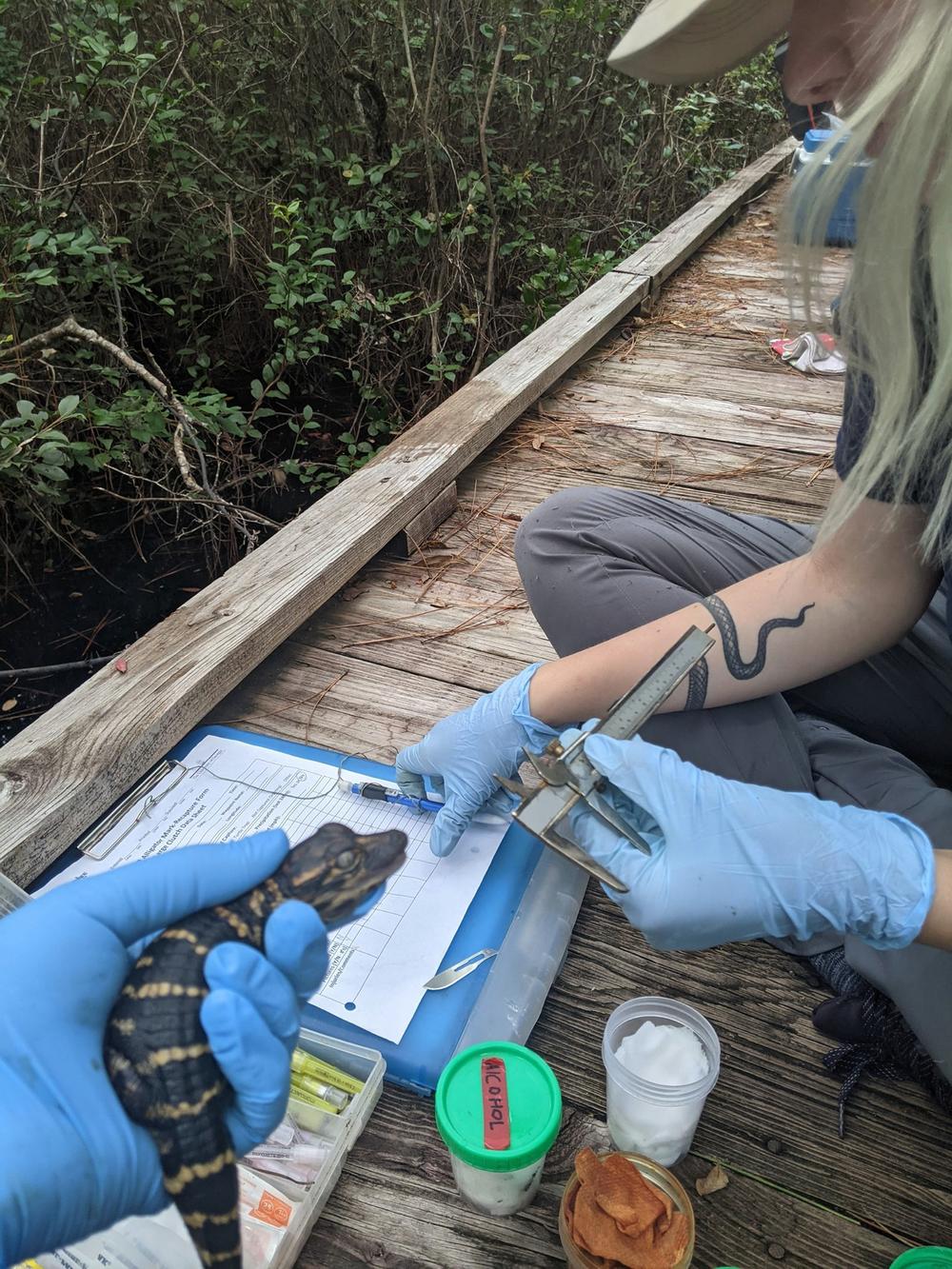 The team quickly counted, measured and sampled all the hatchlings they could find. The data collected will allow the team to follow these alligators throughout their lives to see how much they grow, where they spend time and even who their father was.
Sally was less than thrilled while watching over the important work being done.
"Mother alligators fiercely defend their young from predators and will do anything to protect them," the post said. "Sally was watching us the entire time and would frequently hiss, growl and even attempt to lunge at us."
The team quickly returned the babies back to Sally after taking their basic measurements and tissue samples.
The team was delighted to welcome new hatchlings and begin to follow their journey, especially so soon after the loss of Okefenokee Joe. These alligator babies will continue his legacy by educating the public about the species and encouraging conservation.
"We are living the circle of life," the post said. "While we have had the recent goodbye with Okefenokee Joe, Sally brings us new life!"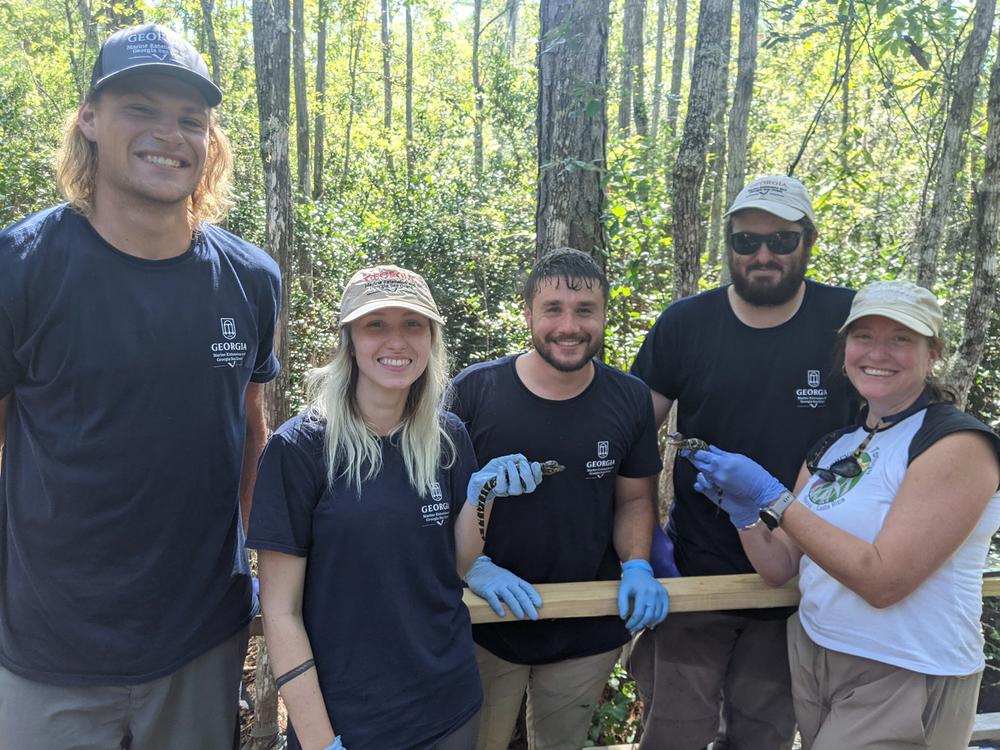 The Coastal Ecology Lab is part of UGA Marine Extension and Georgia Sea Grant, a program committed to improving the environmental and economic health of the Georgia coast through research, education and outreach.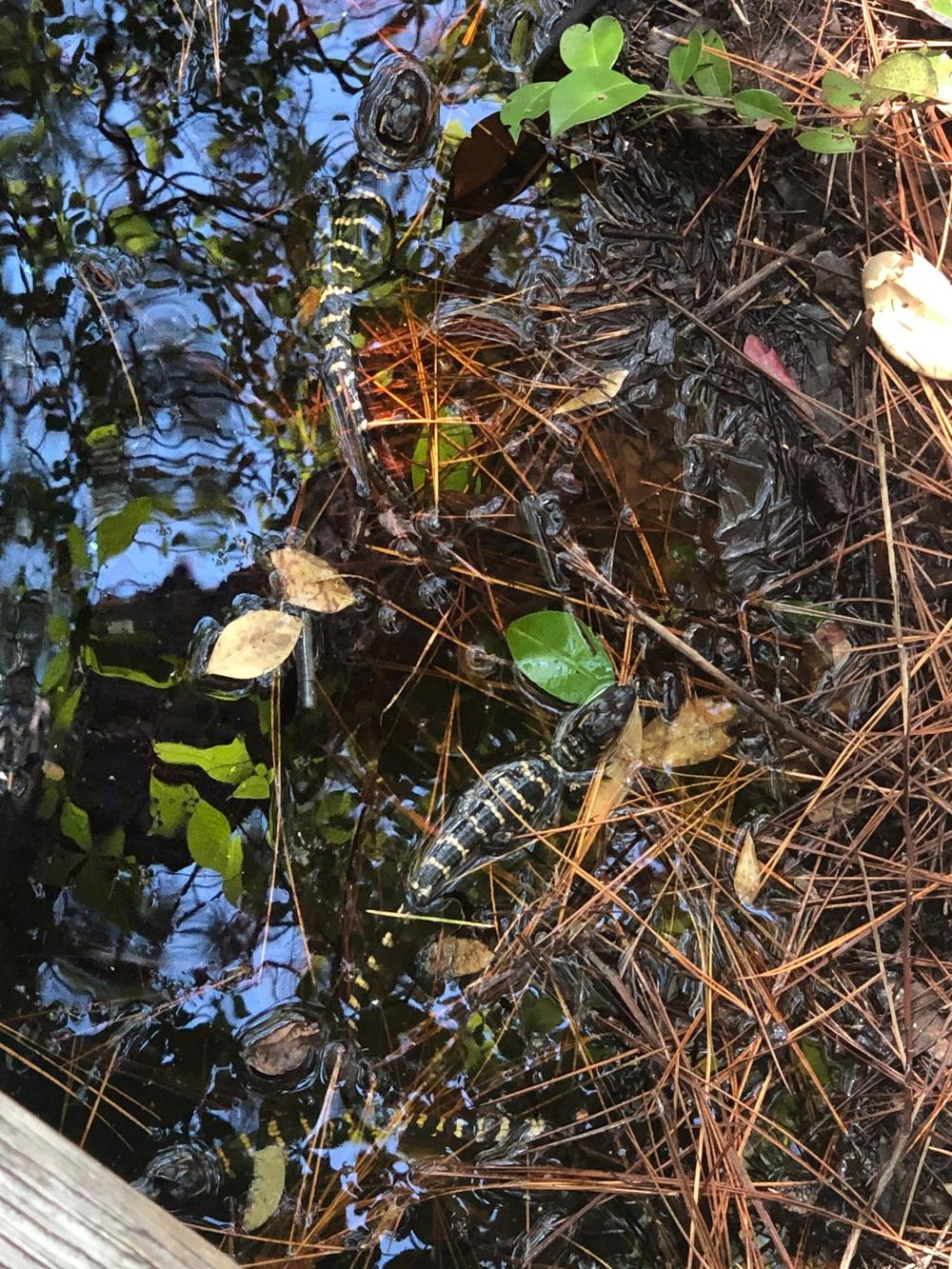 Secondary Content
Bottom Content