Section Branding
Header Content
Political Rewind: Biden, Kemp Clash Over Federal Order For Businesses To Mandate Vaccination
Primary Content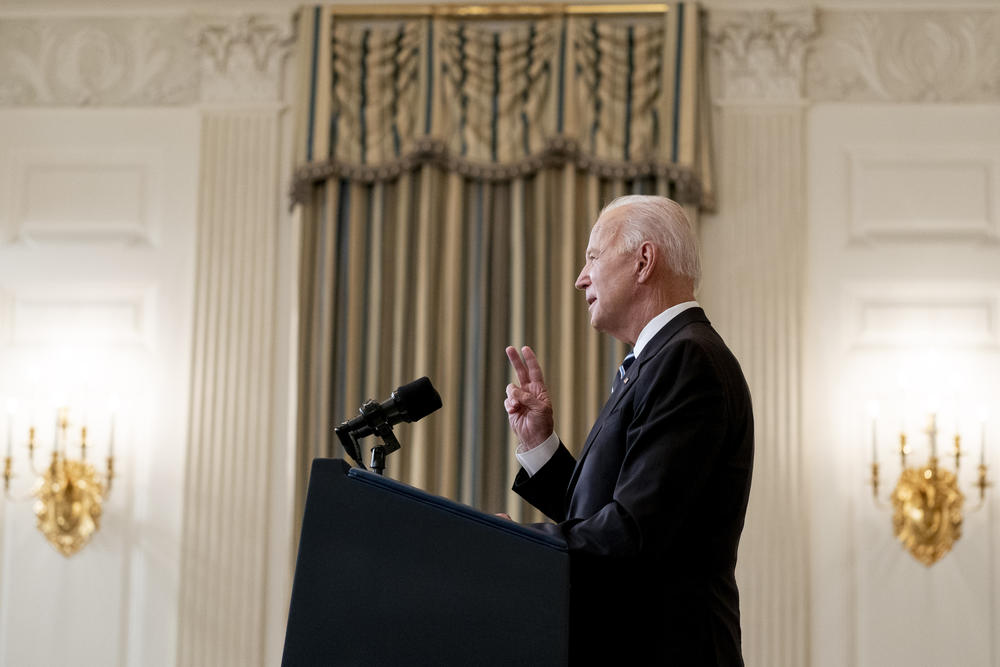 Monday on Political Rewind: Private businesses across Georgia face the prospect of a new federal rule requiring workplace mandates of vaccinations for workers.
President Joe Biden announced the order last week. It would require federal employees and contractors to be fully vaccinated and create new OSHA guidelines requiring private companies with more than 100 workers to mandate vaccines for employees.
The move is sparking a showdown on the political stage. Gov. Brian Kemp joined several other Republican governors in denouncing the order as an example of government overreach. They say they will sue to block the mandate. 
Former Atlanta Journal-Constitution columnist Jim Galloway said Biden might have done Republican governors a favor by giving them an issue to galvanize their voters.
"Kemp is now free to express himself as vociferously as he wants to about the overreach of federal power," Galloway said. "But if this mandate works, [Kemp] can sit there and claim victory. So, he gets to have his cake and eat it, too."
Meanwhile, faculty and students at more than a dozen Georgia public universities are planning a series of demonstrations protesting the lack of mask mandates on university system campuses.
Plus, a new poll suggests that the new Texas abortion law is sparking a backlash among Democratic women voters. Access to health care and equitable treatment are among their top priorities in the 2022 election cycle.
Panelists:
Rep. Mary Margaret Oliver — Democratic state representative (D-Decatur) 
Julie Smith — Mayor of Tifton, Ga.
Dr. Audrey Haynes — University of Georgia political science professor
Jim Galloway — Retired columnist, The Atlanta Journal-Constitution
Secondary Content
Bottom Content