Section Branding
Header Content
Georgians In Recovery In Double Struggle To Remain Healthy During The Pandemic
Primary Content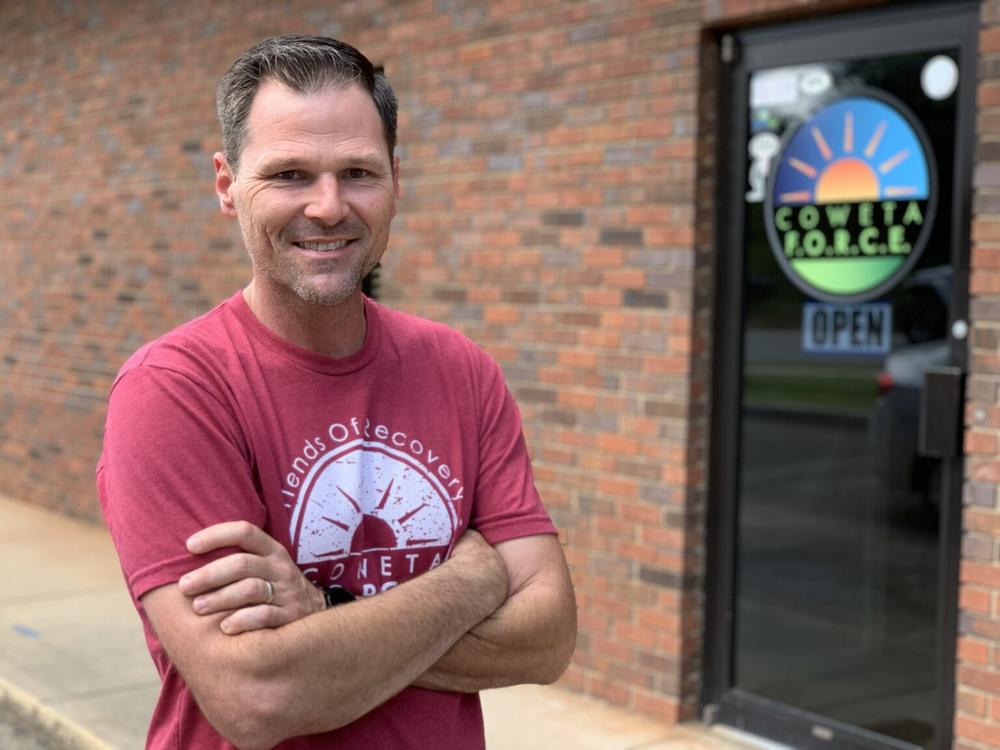 Hank Arnold helplessly watched the camera feed from his long-term recovery center in downtown Newnan as, one after another, people walked up to the door and tried the handle.
This was in the early days of the pandemic last March, when the facility centered on human connection was upended by a global crisis that required physical distance. But Coweta F.O.R.C.E.'s closure would be short lived.
"We were just like, 'This is unacceptable for us as an organization to not be present for our community members,'" said Arnold, who is also a person in recovery.
Being present had to look a little different, though. Within a week, Coweta F.O.R.C.E. was reaching out to everyone who had ever interacted with the organization — more than a thousand people — to show support and see how they were dealing with the sudden stress and uncertainty brought on by COVID-19.
They offered virtual meetings and modified their in-person format, requiring masks indoors and gathering outdoors in some cases. And at least one staffer stayed on site to ensure no one else showed up to a locked door.
"We wanted to be responsible, be as responsible as we possibly could," Arnold said. "But we know that isolation and disconnection would also be fatal to folks who have built a life around that connection in that community."
Arnold says he is seeing more new people show up at the center. Many of them are curious and want to explore a concern they have about their reliance on drugs or alcohol. He's seen a significant number of people whose substance use grew while working from home or who may have lost their job during the pandemic.
Setbacks and cases of new addiction
This is why Jeff Breedlove with the Georgia Council on Substance Abuse is making the case that the pandemic has been hardest on the people who are in recovery from addiction.
"The stress, the anxiety, the isolation, has been a perfect storm, which has impacted people in recovery, and that has nothing to do with the unknown numbers of new cases of active addiction — which have not even begun to be calculated but everybody knows they're there," said Breedlove, a longtime political insider who is now an advocate. "I suggest to you, they will be historically high."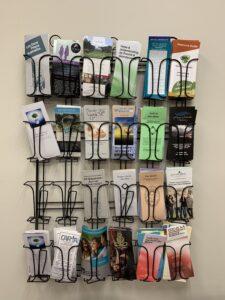 There were early signs trouble was brewing on the substance use front. When the state released its first revenue report after the pandemic took hold here and revenues plummeted, tax collections from alcohol sales had risen 13%.
"We have seen more alcohol use in the Emergency Departments where we have peers and in calls to the CARES warm line. We don't have hard numbers, just anecdotal information we have received from the field," said David Sofferin, spokesman with the state Department of Behavioral Health and Developmental Disabilities.
Georgia's commissioner of public health, Dr. Kathleen Toomey, warned last summer that the state's emergency rooms were also seeing an alarming increase in drug overdoses.
And when the Centers for Disease Control and Prevention released new annual data in July, overdose deaths in Georgia last year had jumped 37% and claimed about 1,900 lives here. That increase was higher than the national average of about 31%. The numbers are likely underreported.
Breedlove, who is the council's chief of communications and policy, calls the rise in substance use the "epidemic within the pandemic."
And he's pushing state officials to move with urgency to address it by increasing funding for groups like Coweta F.O.R.C.E., which is known as a recovery community organization. There are now 30 of them across the state with eight others in development.
The state sets aside $4 million to match federal aid for these recovery programs as part of the $52.7 million adult addictive disease budget within DBHDD, most of which goes to treatment services.
"It is absolutely time to get serious about providing new funding — at major levels — for mental health and substance use disorder," Breedlove said. "Because this co-medical issue of mental health and substance use disorder is the medical issue most dramatically impacted by COVID.
"And we have to aggressively — aggressively — get ready now for the remnants of what's happening in our communities," he added. "We've got to provide care for these people or else we're going to regret it in terms of death and crime and divorce and a weaker job workforce."
'A true document of our priorities'
Gov. Brian Kemp has instructed agency heads not to ask for more funding in the new budget year that starts next July, with the narrow exception for funding based on enrollment in schools and health care.
That directive has been hard for some to square considering the state's growing revenues since the pandemic's initial shock to the economy. Officials with DBHDD will not request additional funding even as they say more people are turning to the department's services for help.
But it's also early in the budget process and the governor could decide to add new funding for these services in his spending proposal. Lawmakers will also want to leave their mark on the budget after Kemp hands it off to them in January.
"The budget development process is ongoing and there are a number of public health and mental health programs that have been strained by the pandemic," the governor's spokeswoman, Katie Byrd, said in a statement Thursday.
"We are well aware of the challenges faced by our mental health system and look forward to working with the legislature to address areas where we can find agreement on priorities."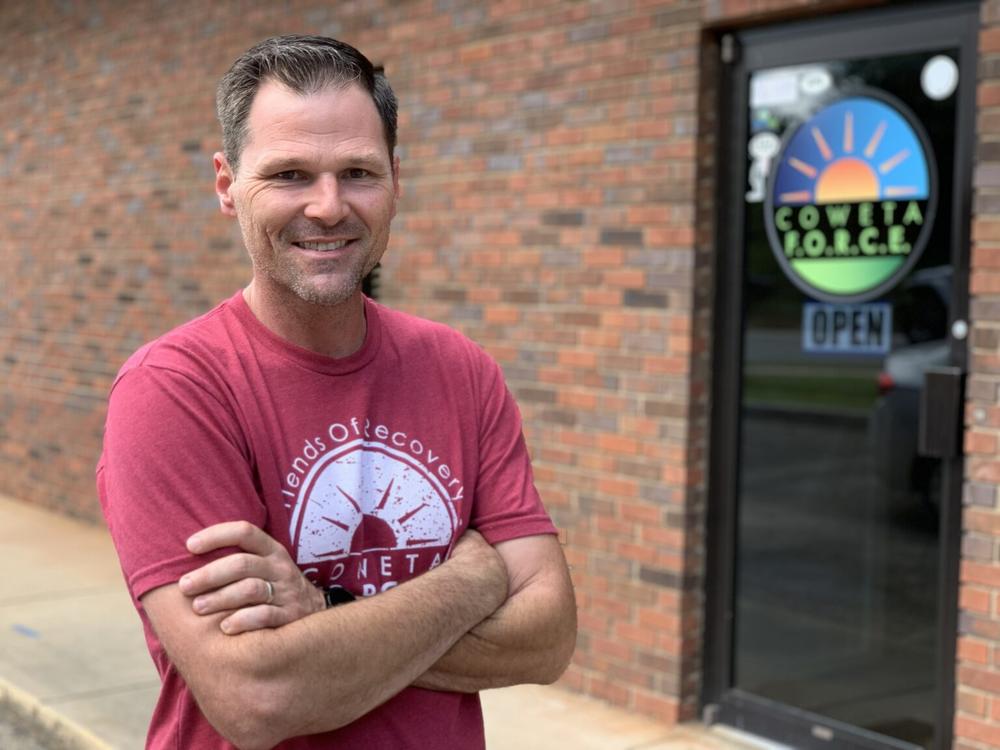 House Speaker David Ralston, a Blue Ridge Republican, for one has already announced a funding proposal that includes another $7 million for crisis beds within DBHDD as part of a push to increase resources for law enforcement and mental health.
State Rep. Matthew Gambill, a Cartersville Republican who co-chairs a bipartisan, bicameral legislative working group focused on substance use issues, says he also hopes to see additional funding to create more recovery community organizations and grow existing ones.
Gambill says a recovery community organization can be a game changer for areas without one. Recovery Bartow formed a couple years ago in his home county, where it is being run out of a church for now.
"Simply put, we need to put additional resources to support our peers in recovery and, of course, to assist those who are dealing with addiction of any kind," Gambill said.
State Rep. Erick Allen, who recently stepped down as a co-chair from the legislative working group to run for lieutenant governor, said lawmakers should start addressing the problem by restoring the rest of the funding cut from the DBHDD's budget last year. About $32 million of the cuts made to the agency last year remain, according to the Georgia Budget and Policy Institute.
But the Smyrna Democrat also said he's concerned decisionmakers are looking past the pandemic-era stressors that may be pushing people toward drugs and alcohol to cope.
"We need to put a focus on making sure that Georgians don't feel hopeless," Allen said in July. "Our budget needs to be a true document of our priorities, and we need to make sure that we're not doing things like cutting off the early aid for unemployment. We need to make sure we have a stronger moratorium on housing evictions. We need to make sure that not only are kids getting back in school, but they have the tools and everything they need to be safe. All of those are our crisis pressure points that push people out."
A federal ban on evictions was recently lifted after the U.S. Supreme Court rejected the Biden administration's last-ditch effort to keep the national moratorium in place. Without a local ban in place across most of Georgia and with federal rental aid slow to arrive, evictions here are expected to pick up soon.
The pandemic is also bringing fresh pain as the more easily transmissible delta variant drives a surge in cases and hospitalizations rivaling January's peak.
Recovery in the time of COVID-19
On a recent afternoon, Arnold was at his Newnan center showing off the swag bags volunteers are assembling for local businesses who join in on recognizing September as national recovery month.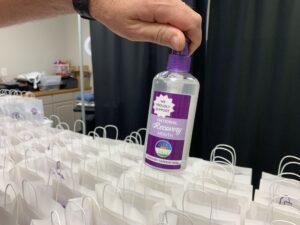 As he talked, dozens of people headed to their cars after wrapping up an Alcoholics Anonymous meeting while several others stuck around. Outside, the lights at the center glowed purple in celebration of recovery, burning faintly in the afternoon sun.
Arnold expressed optimism when asked about the new threats offered up by the pandemic. Things are different now, he said — there's a vaccine widely available, for one — and now they know what precautions to take to gather safely.
"The challenges for people in the recovery community, within their own recovery and maintaining their wellness, have been rebuilding and changing the way they see themselves and learning how to live in the moment in the day and truly let go of the things I can't control," Arnold said.
"I really feel like the rest of the world could learn from the recovery community."
This story comes to GPB through a reporting partnership with Georgia Recorder.
Secondary Content
Bottom Content