Section Branding
Header Content
Dragon Con 2021 Kicks Off In Atlanta — With COVID-19 Restrictions
Primary Content
The 35th annual Dragon Con kicked off in downtown Atlanta on Thursday — with restrictions and precautions in place amid a spike in COVID-19 cases across Georgia. The return marked what many consider to be an institution of the city after the pandemic forced organizers to cancel last year's in-person event.
The sci-fi, fantasy and pop culture convention is offering COVID testing on site and several organizations are offering vaccination.
In 2019, Dragon Con saw 85,000 attend. This year, the convention expects about half of that figure as it has moved to cap attendance numbers as a precautionary measure.
Dan Carroll with Dragon Con said the spirit of the convention is living on in the era of COVID-19.
"It's a different show; it's going to be much smaller," he said. "It's going to be something we do in masks, but that's the way we live now. I myself am just so happy to be here."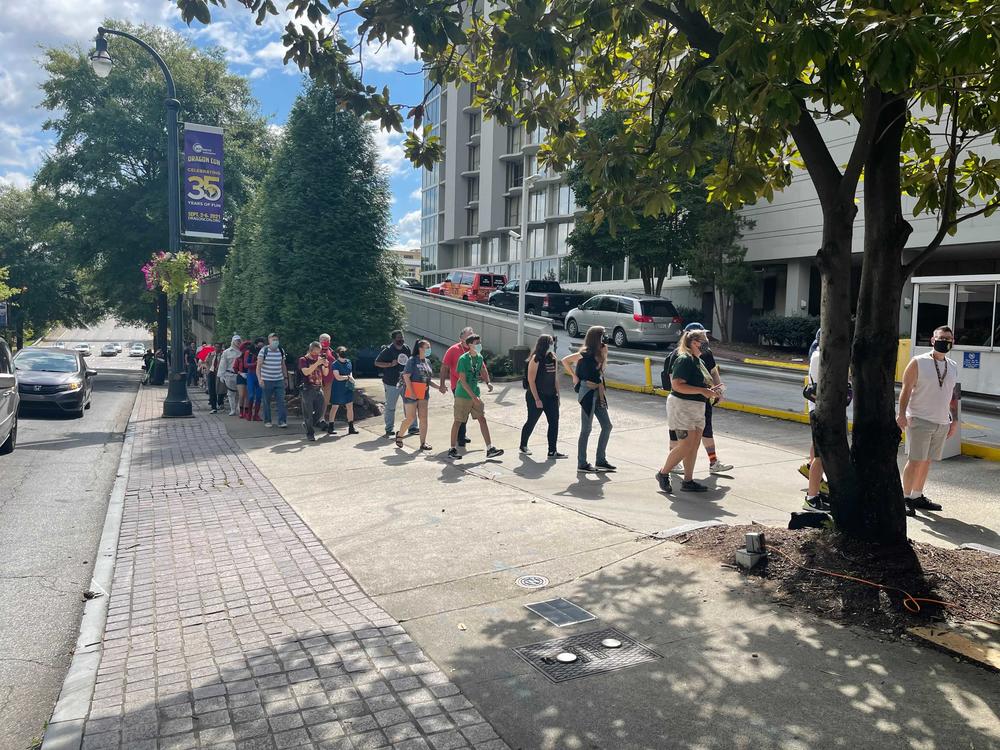 A line stretched around the Sheraton hotel and up the block with attendees waiting in line for badges, a process that is expected to take longer than years prior, as the convention is screening for either proof of vaccination or a recent negative COVID-19 test.  
Carroll said there's still a lot to look forward to as the convention moves on in an era when the virus is still looming large over the state.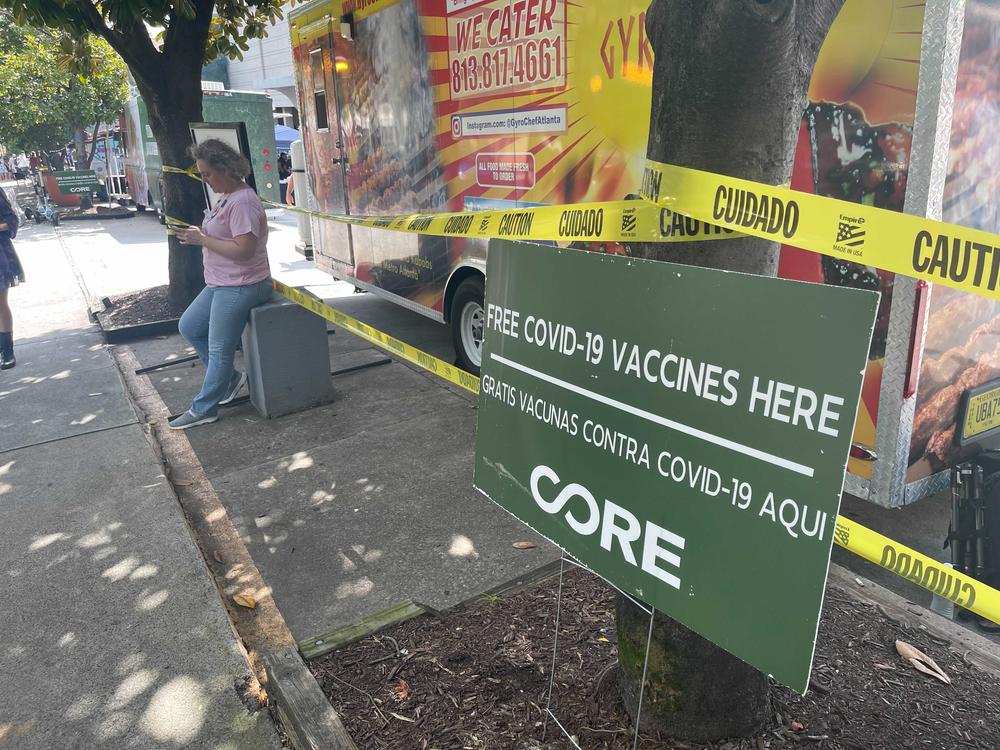 "We've got over sixteen hundred hours of programing of panels of different types," Carroll said. "And one of the things we did for for COVID was we've reduced the size of the audience in each room by one third."
Dragon Con runs through Monday. The convention has historically been one Atlanta's most profitable events of the year.
Secondary Content
Bottom Content