Section Branding
Header Content
Community Spread Concerns Overcome Campus COVID Measures, Sending Bibb Schools Online
Primary Content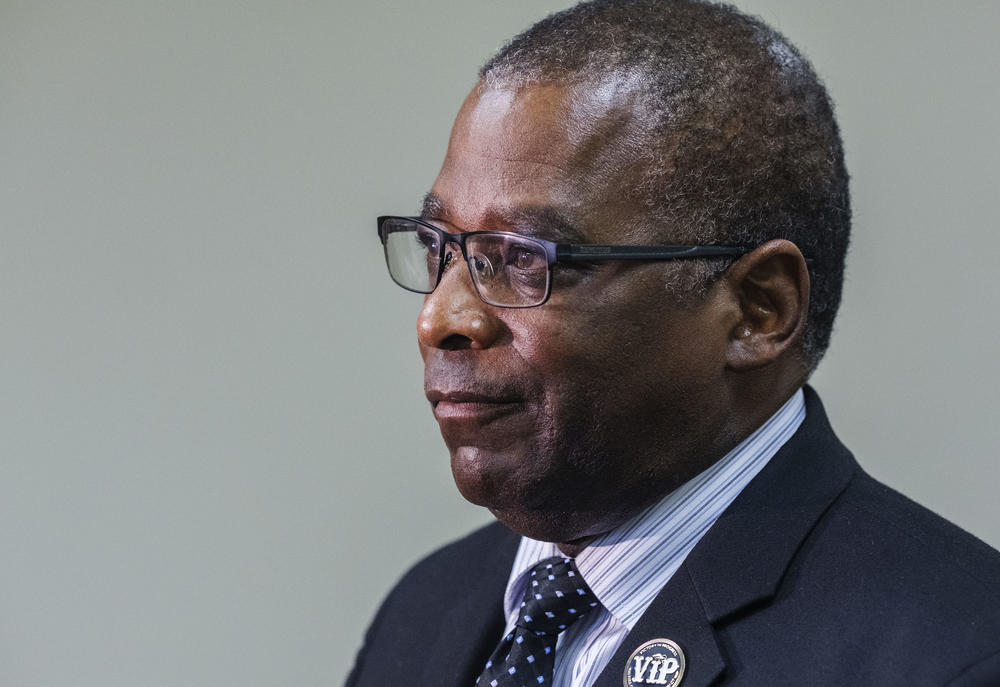 COVID-19 cases keep climbing in Bibb County, including in children of all ages, and the vaccination rate is stuck at only one in three people in the region. With a holiday weekend approaching, the school district decided to act.
The Bibb County School District is switching entirely to online, asynchronous instruction from the Tuesday after Labor Day through Sept. 17. 
"What I would ask is that parents recognize this was a hard decision," Bibb Schools Superintendent Curtis Jones said during a Tuesday press conference. "It was a very hard decision."
Until now, the district had been selectively quarantining students in handfuls or maybe a classroom at a time. That was by virtue of their having largely stuck to Centers for Disease Control and Prevention guidance for face-to-face instruction in school. 
But Jones said COVID-19 conditions off campus are too alarming right now to continue as he has so far. 
"The most recent numbers show that community spread is over 1,500 per 100,000 people," Jones said. "That's a very concerning number. That puts Bibb County among the worst of Georgia counties in terms of per capita COVID cases. 
"And I've come to believe that in some cases individuals are getting COVID and bringing it to school and then they're continuing to spread."
Students will be issued district computers and internet hotspots this week before the two-week pause in face-to-face instruction. Jones said school meals will be made available to children who need them during the break as well. 
Assignments will truly be asynchronous. That means students will receive their assignments and do them on their own time. Teachers will essentially be on call online to answer questions. 
Jones said there are things the community can do to help make this break be a one-time thing: keep masking, be safe over the holiday and get vaccinated. Get your child vaccinated, too, if they're eligible.
"We're in this together, and our school is a reflection of our community," Jones said. "If we're not willing to help one another, we're not going to be able to come out of this better."
Only about a quarter of eligible kids have been vaccinated against COVID-19 in Georgia. 
Secondary Content
Bottom Content