Section Branding
Header Content
Georgia Veterans of Afghanistan War 'Furious' Over Country's Collapse
Primary Content
Danielle Kelly of Pike County served as a medic with the 48th division of the U.S. Army in Afghanistan 2009 through 2010. 
Talking to GPB News, she doesn't hold back from how she now feels following the rapid collapse of Afghanistan over the weekend to the Taliban after the United States withdrew its troops.
"We and those I've talked to are furious with the government for pulling out of Afghanistan the way they did," Kelly said.
The American-installed government of Afghanistan collapsed Sunday as the Taliban completed their offensive across the country and stormed into the capital city of Kabul. The victory brought a somber conclusion to America's longest war, which began in 2001.
For Kelly, it's personal. During her time serving in the country, she attended to hundreds of orphaned kids who were left parentless after years of bloodshed in the country. Today, it is all she can think about.
"We were their family," Kellys said. "We gave them water. We gave them clothes. We gave them shoes. We gave them school supplies. We gave them health needs, they were taken care of.
"We were family to these kids and we've just walked away from them," she said, choking up.
She said she now fears for those children and those she met while deployed there.
"The Taliban, they know who you are," she said. "They know if you have talked to American soldiers, they know if you've colluded with them and they will kill you. They don't care what your religion is. They don't care what your age is. They don't care anything about you. They have one agenda and that one agenda is to kill every infidel."
The Biden administration was caught off guard at the speed at which the Taliban retook the country, seizing the capital in a matter of days. The administration originally projected it could take months for the Islamist movement and military organization to seize control.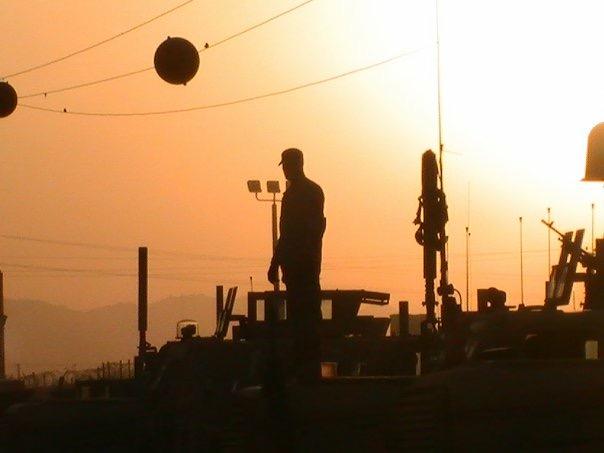 "If you ask any veteran anywhere, we're all going to tell you the only thing that kept them away from these cities was our occupational force," Kelly said. "They were afraid of us. They knew they couldn't overtake us. The second we stepped back, we drew a new line for them. And they were going to take every inch that we gave them. I am absolutely terrified for anybody that is left behind in that country right now."
She said the future is now grim.
"That's that's the whole goal," she said. "There is no political agenda. There is never going to be getting along. They're never going to reach an agreement. These people just want to kill anyone who doesn't believe."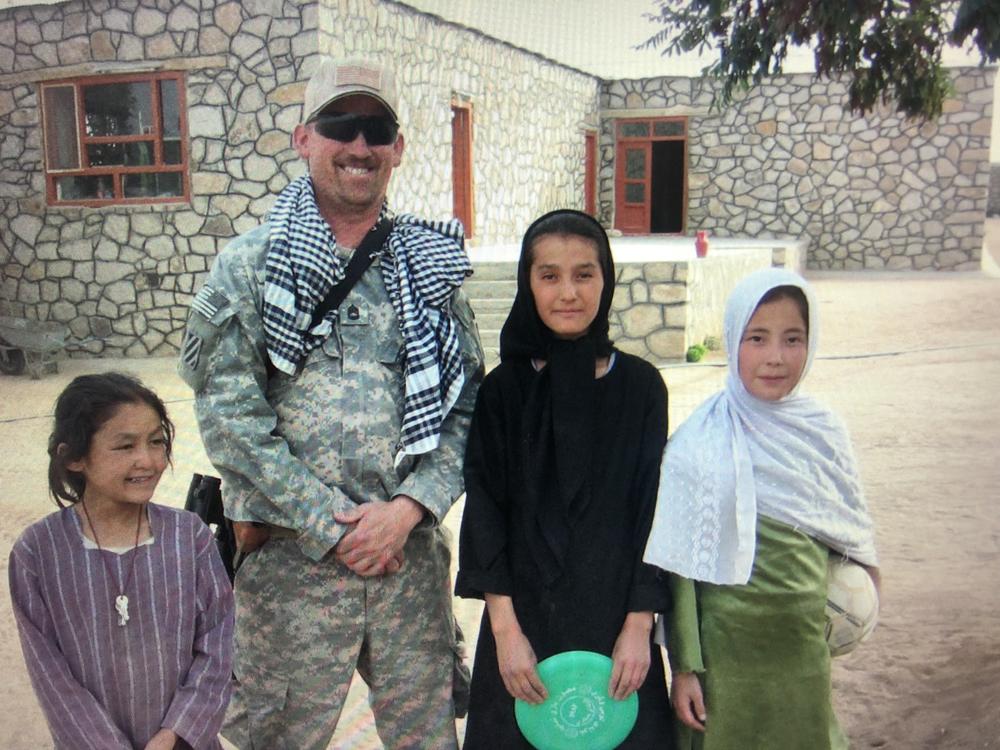 Army Sgt. Timothy Turner of Lilburn served in Afghanistan in 2010. He spent Monday thinking of the children he had met while working in a local orphanage.
"Soldiers love hanging out with the kids because it reminded them a little bit of home being with their children," she said. "So it was a good morale booster. And I saw the destruction of some of the schools that the Taliban had done, especially to the girls school. And it was a little disturbing, to say the least."
For Turner, it's the women and girls he interacted with and their uncertain future that he thinks of most now.
"Up in the mountains of Afghanistan, it was mainly little girls that we would visit at least once every month," he said. "And they've probably grown up and got married now, some of those girls. I see their faces and how happy they were."
Another veteran, Melanie — whose last name has been withheld by GPB News to protect her contacts currently still inside Afghanistan — has similar worries. She is a Georgia veteran who employed, and is friends with, an Afghani national currently trapped in Kabul. Her friend is also a permanent resident of the United States and lives in Georgia.
As a sign of how quickly things deteriorated in the country, he entered Afghanistan last Tuesday not fearing the Taliban's encroachment. She said she's now been trying to find a way to get him out of the country for days.
"Saturday morning, I called American Express Travel to get him the quickest ticket to any city in the world, on any plane, on any seat," she said. "And the only seat was a business class seat going to Istanbul on Tuesday morning. But now they've canceled all commercial flights."
Now, her friend is sheltered in place in Kabul, waiting to see what happens next and living in fear. Melanie echoed Kelly's frustration about where America's efforts have ended up.
"It's just been a total waste, like a total waste," she said. "It could have never happened and nothing would be any different other than probably a lot more people would be alive. A lot less money would be spent."
Turner also expressed his worries for the future.
"I'm in fear of going back to the way it was nobody wanted," he said. "And I'm just completely brokenhearted. I could never understand why the Taliban would not let women be educated. Yeah, there are a lot of smart women over there."
Now, he said he has one hope: that Americans will not let those in Afghanistan left behind fade from their memory.
"Never forget them," he said, pausing for a moment. "Support them, because not all of them believe in the Taliban. Never forget them."
Secondary Content
Bottom Content