Section Branding
Header Content
Special Session Looms With Redistricting And Rising Crime At Top Of Agenda
Primary Content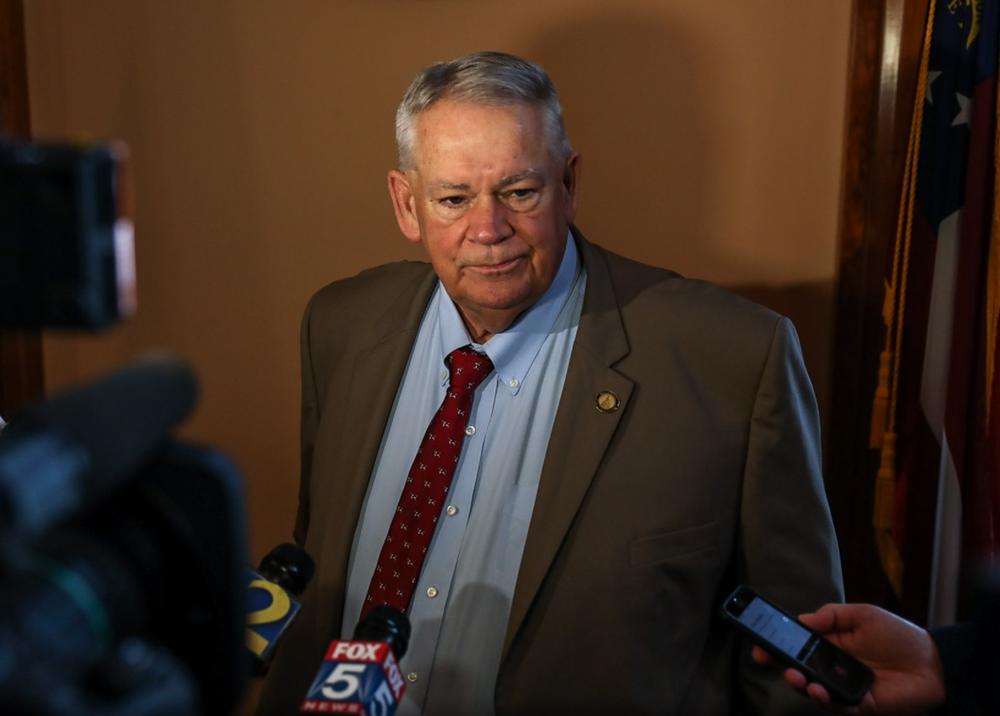 When lawmakers left the state capitol in April, they knew they'd be back sooner than usual.
Georgia legislators are scheduled to return to the Gold Dome in the fall to complete the once-in-a-decade redistricting process and redraw the state's political maps that could determine political power over the next 10 years.
The event requires Gov. Brian Kemp to call a special session where only he can set the agenda.
The Republican governor — up for reelection next cycle — has indicated that he will also task lawmakers with legislation to combat crime.
State and Atlanta leaders have been at odds over how to address the rise in violent crime. Kemp has slammed Mayor Keisha Lance Bottoms for failing to address public safety and the state's top legislative leaders have pledged to intervene.
But both House Speaker David Ralston and Lt. Gov. Geoff Duncan worry that with the crunch lawmakers are under to craft new district maps — a highly political process that promises drama — there simply won't be enough time for crime.
The two top Republicans recently talked at length with GPB about what Georgians can expect out of the upcoming special session.
Redistricting throws a wrench in the legislative calendar, requiring local lawmakers from across the state to return to the Capitol twice during the year. 
Although the U.S. Census Bureau will release initial data later this week, Ralston suspects the mapmaking process in a special session won't be able to take place until November.
And while Kemp is pushing for crime to be added to the list of action items, time is short with holidays scattered during that time.
"I respect his motivation and what he's trying to accomplish in terms of adding things to the agenda. I think it's well intended," Ralston said. "If we don't get to some of these things during this special session, they'll be there a few weeks later when we come back in January."
"There's a clock factor here," he added. "So there's not a lot of time to add things."
Duncan said while redistricting is the priority, the decision is ultimately the governor's.
"If he was to want to expand the scope to deal with crime or to talk about crime, I certainly would be very open to that," he said. "It's not just the city of Atlanta: All of Georgia is talking about crime and certainly the entire country is talking about crime."
The topic of rising violent crime has been thrust into the spotlight during the pandemic and kept there by Republicans. Democrats have accused the party of turning the crisis into a campaign talking point.
The state's GOP leaders have criticized Atlanta's Democratic mayor for inaction and made clear that they are stepping in.
Last week, Bottoms dubbed the situation a "COVID crime wave that's sweeping the nation."
"I've given it that description because we are seeing acts of violence that we haven't seen in decades," she said.
On Fox News, Kemp pointed to a "lack of leadership" in the city. He also pushed back against Bottom's mask mandate and said officers don't have the capacity to enforce a facial covering requirement.
"The Atlanta Police Department — or our people or anybody else — has time to go around and enforce people to wear a mask," he said. "They need to be focused, certainly in the city of Atlanta, on violent crime."
Georgia's Republican legislative leaders echoed his sentiments.
"We can blame everything in the world on the pandemic," Ralston said. 
He said when all is said and done, those in leadership positions must "accept some responsibility for taking action."
Kemp, Duncan and Ralston have each offered their own differing policy solutions to the problem that all follow a common thread: more money for law enforcement.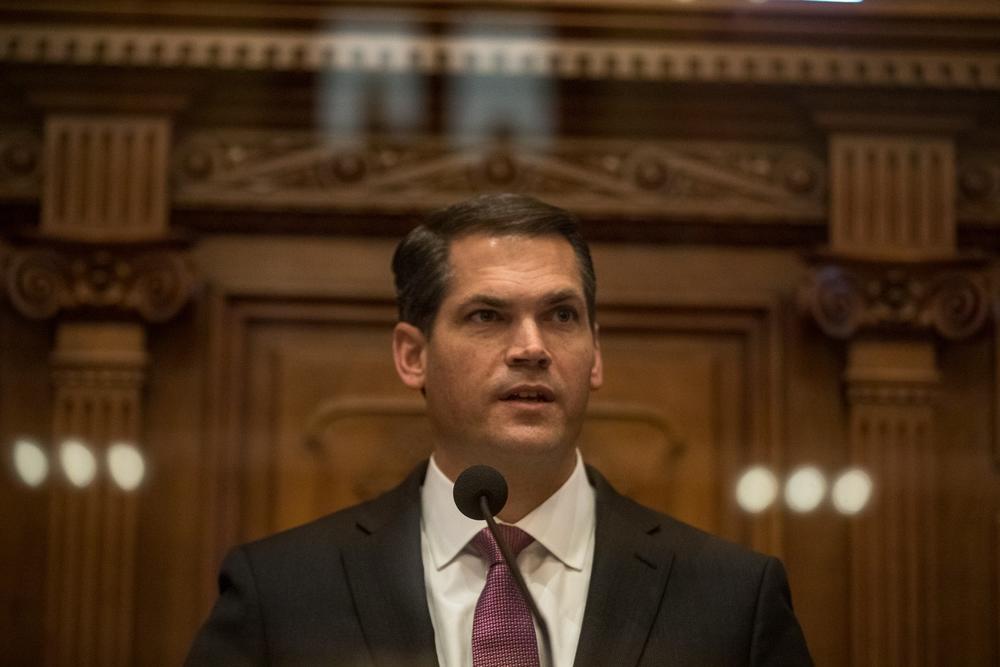 Duncan announced his plan to send more dollars toward police modeled after his namesake rural hospital tax credit. A proposed new $250 million proposal allows individuals and corporations to write checks to their local law enforcement agencies and get a 100% tax credit.
"I believe certain leaders blinked and certain leaders just gave the notion that they were OK with defunding the police," he said. "...And certainly we're watching the negative effects play out here in Atlanta, in Georgia and across the country."
Duncan has also launched what he calls "GOP 2.0," a political movement that pushes back against factions of the Republican Party circulating false election fraud claims and creates a policy-based path forward for the party.
Ralston, too, has offered his own path to combating crime and has suggested millions go toward law enforcement agencies and mental health. 
The Blue Ridge lawmaker said there is a "clear link" between the state's strained law enforcement agencies and underfunded mental health system.
"We have to understand that those two go hand in hand," he said, adding that mental health has too long been dismissed in Georgia health care. "We can't do that anymore."
With Kemp's indication that other topics are on the table for the special session, legislative leaders are now forced to deal with policy requests from both sides of the aisle.
State Democrats have called on their GOP colleagues to add Medicaid expansion to the special session, citing the crushing blow of the pandemic on the state's health care system. 
Democrats at both the state and the federal level have increased the pressure for the state to expand the insurance program under the Affordable Care Act but Republicans are unlikely to budge.
"I think I can comfortably assure you and your listeners that Medicaid expansion will not be on the agenda for a special session," Ralston said. "And that's what happens when you start talking about adding things. Everybody has something they want to add."
How do leaders deal with a flood of requests from lawmakers in the months leading up to the special session?
Ralston put it simply: "Just say no."
Secondary Content
Bottom Content