Section Branding
Header Content
Raffensperger Announces 185,666 Voter Registrations Will Soon Move To Inactive Status
Primary Content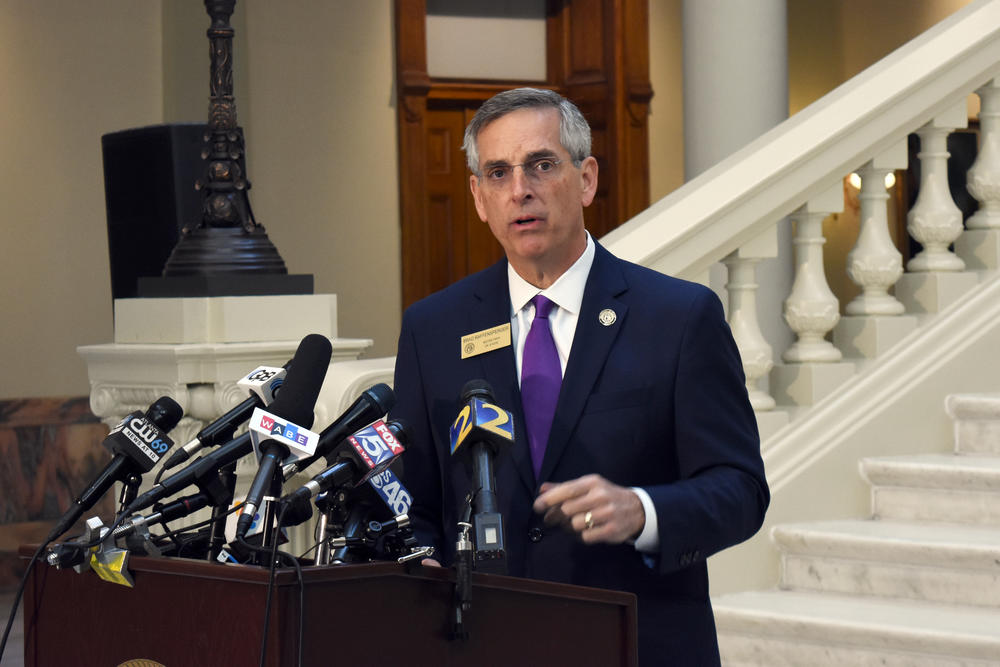 The Georgia Secretary of State's office will soon move more than 185,000 voter registrations to inactive status after receiving no contact from them for five years, kicking off the process for eventual removal from the state's rolls under a federally mandated list maintenance process.
Inactive voters are still eligible to vote like normal. None of the voters on this list participated in the 2020 or 2021 elections in Georgia. 
Voters who receive the no-contact notice and respond within 30 days will keep their registrations active.
No contact means those people have not: cast a ballot, requested a ballot, updated their voter registration, renewed their driver's license or had any contact with elections officials for the past five calendar years. After two election cycles of inactivity, inactive voter registrations are moved to "canceled" status, and those people cannot vote in Georgia until they re-register to vote.
Earlier this year, Raffensperger announced 101,789 voter registrations were set to be moved to "canceled" status, including 67,286 due to a National Change of Address form, 34,227 that had election mail returned to sender, 18,466 dead people based on information received from a national records partnership called ERIC.  Only 276 were no-contact people. 
The number of cancellations is down from the last list maintenance cycle in 2019.
"Accurate voter lists are fundamental to election integrity," Raffensperger, a Republican, said in a statement. "They ensure ineligible people cannot vote, allow counties to effectively allocate resources so there are no long lines, and help make sure voters get accurate information about casting their ballot."
Many of the names on the list are people who moved away, Raffensperger said, pointing to U.S. Census Bureau estimates that more than 250,000 people move in and out of Georgia each year. 
For example, about 100 of the names on the list facing inactive status belong to student residential addresses for Emory University in Atlanta, including some who were registered to vote in an election before 2016, and have since moved away.
The distribution of no contact voters mirrors the population distribution of Georgia's 159 counties, with major urban and suburban centers like Fulton, DeKalb, Cobb and Gwinnett counties having the highest number of names and the least-populous counties like Glascock and Taliaferro counties with the smallest numbers.
A record number of Georgians are registered to vote, including about 7.4 million active voters and another 286,000 or so inactive voters. Georgia has automatic voter registration that updates your status when you interact with the Department of Driver Services and an online registration portal.
You can change, create and check your voter registration status by contacting your county elections office or visiting https://www.mvp.sos.ga.gov/MVP/mvp.do.
Secondary Content
Bottom Content