Section Branding
Header Content
Vaccination Of Young People Off To Slow Start In Georgia
Primary Content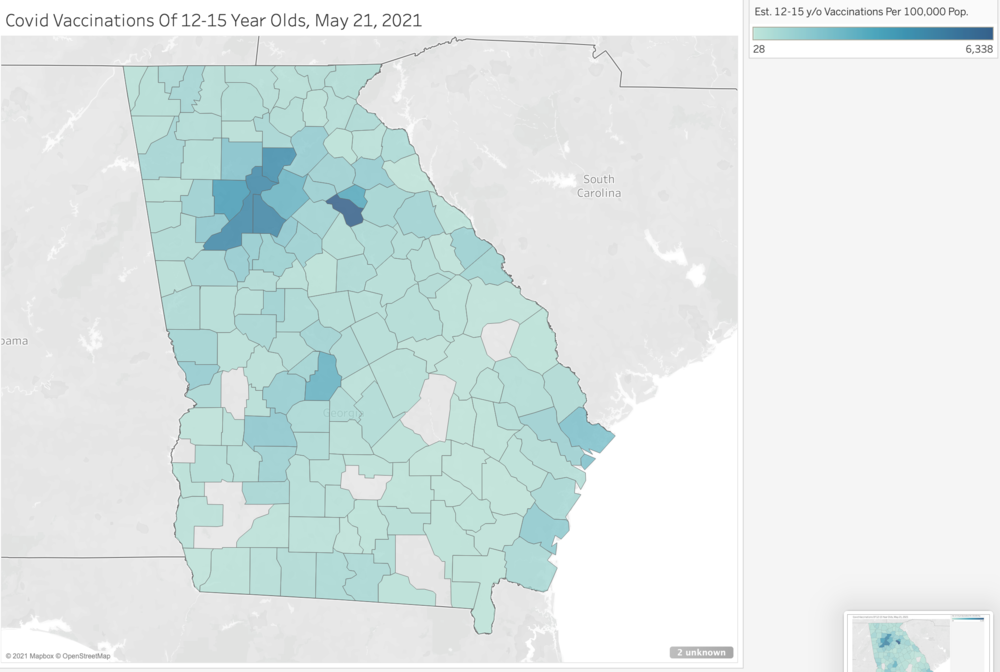 Some patterns are emerging in Georgia just a few weeks into COVID-19 vaccinations for children between the ages of 12 and 15, even though only a fraction of them have been vaccinated.
According to data shared by the Georgia Department of Public Health, about 32,000 kids in Georgia between age 12 and 15 have received a vaccine dose in Georgia so far. That's between 2-3% of the population of that age cohort.
By the numbers, youth vaccination rates are highest in Oconee County, where many adults are staff and faculty at the University of Georgia just up the road in Athens. 
Oconee parent Andrea Wellnitz says she's already enjoyed watching her 17-year-old daughter go from stuck at the house to attending prom thanks to the vaccine. Now she's excited for her 15-year-old, who has had one dose so far.
"It makes me feel safer about letting her go out and go to people's houses and go to birthday parties and do all of those things that she wants to do," Wellnitz said.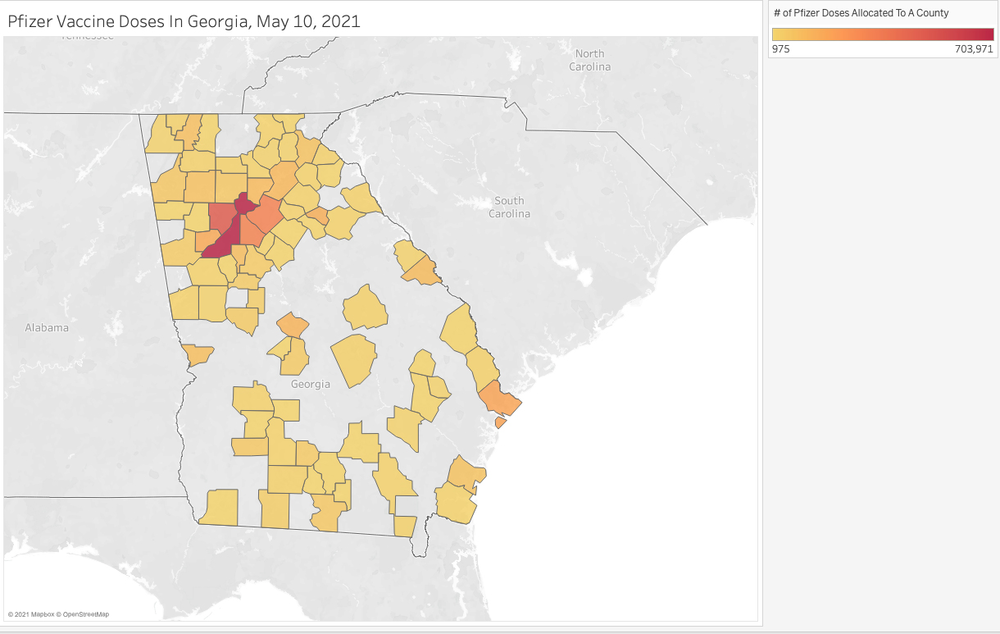 Fulton County and DeKalb County also show high rates of youth COVID vaccination, though that doesn't generalize across metro Atlanta.
The lowest rates of vaccination among those youth are found in south Georgia. There, eleven counties so far have no youth vaccinations at all. However, those areas also tend to be among the places with lowest access to the Pfizer vaccine, the only COVID vaccine authorized so far for adolescents.
Secondary Content
Bottom Content