Section Branding
Header Content
Emory Study Shows Increased Risk Of Heart Disease In Young Black Women
Primary Content
Dr. Nishant Vatsa is with Emory University and lead author on a recent study showing Black women face a high risk of developing heart disease at an early age. GPB's Ellen Eldridge reports.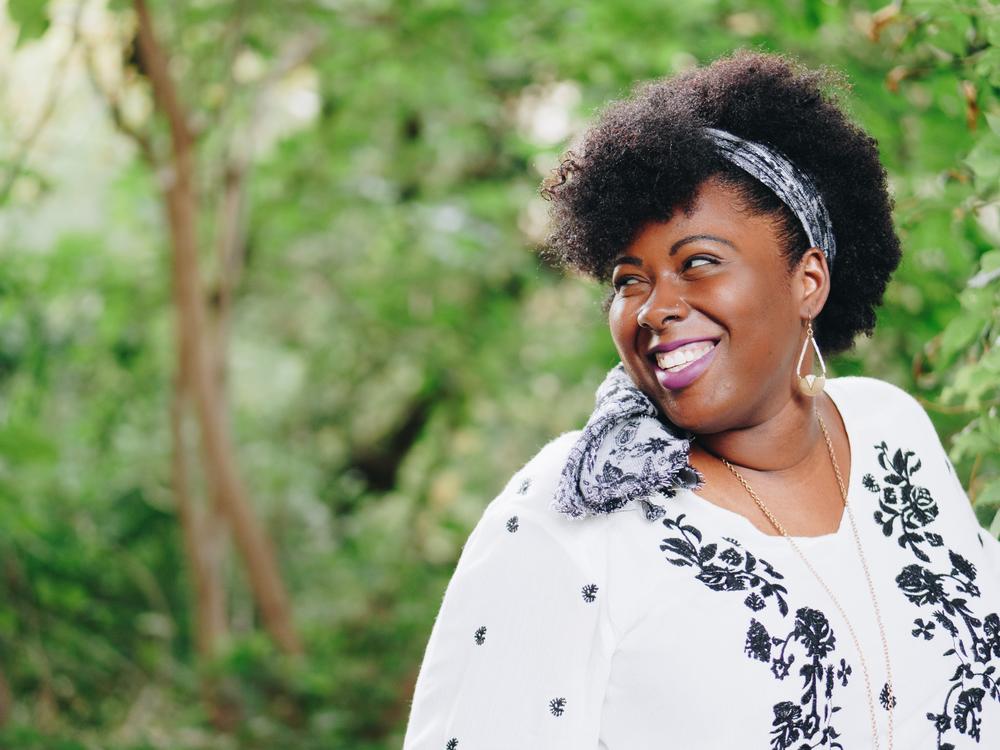 Researchers find an increased need for early intervention strategies to better educate people about the risks of heart disease after a study found a high prevalence of elevated blood pressure and obesity in young Black women.
Doctors say the finding is further evidence of the effect of social determinants of health in minority communities, which have already been disproportionately affected by the COVID-19 pandemic.
Emory University's 10,000 Women Project has been providing free cardiovascular risk screenings, education, and resources for follow-up care to decrease heart disease and hypertension in women, especially African American women who experience higher death rates from heart disease. 
Dr. Gina Price Lundberg, the clinical director of Emory Women's Heart Center and associate professor at Emory University School of Medicine, said women are asked about socioeconomic factors and lifestyle risks such as diet, exercise and smoking habits.
"We're trying to not just screen women, but take care of women and point them in the right direction and then have follow up (with primary care physicians)," she said.
The data led to multiple studies and abstracts, including "Cardiovascular Risk Factors in Younger Black Women: Results from the 10,000 Women Community Screening Project" by lead author Dr. Nishant Vatsa, an internal medicine resident at Emory University Hospital.
Vatsa's study was one of 10 articles highlighted by the American College of Cardiology because of its importance with social determinants of health and the high-risk group of African American women, Lundberg said.
In Vatsa's study, researchers analyzed data collected between 2015 and 2018 from 945 Black women aging in range from 20 to over 60 years of age who were enrolled in Emory's 10,000 Women Project.
"The data that we collected was through questionnaires asking about certain socioeconomic risk factors such as income, education and health insurance," Vatsa said. "We also asked about certain lifestyle risk factors that are related to cardiovascular disease, particularly relating to diet and exercise, as well as smoking habits."
Vatsa said all the age groups averaged elevated blood pressure of more than 120/80, and the risk increased with age. But there were surprises among younger age groups: 20- to 39-year-olds and 40- to 59-year-olds.
"A higher proportion of them had a new diagnosis of high cholesterol after we screened them than those who were 60 years or older," he said.
Also, a higher proportion of the younger age groups were less likely to limit their salt and more likely to eat fast food greater than three times a week, which has been shown to have a great influence on elevated blood pressure, Vatsa said.
The study reinforces the point that preventative cardiovascular disease care needs to be implemented early in young Black women, he said, and access to affordable, healthy food is crucial.
"We need to educate our providers as well that cardiovascular disease is the No. 1 killer among women and especially Black women, and that they need to be competent in addressing these cardiovascular disease concerns," Vatsa said.
Secondary Content
Bottom Content