Section Branding
Header Content
White Bagging: Insurer Shift On Drugs Raises Alarm
Primary Content
A big change in drug treatment for cancer is arriving in Georgia.
It's not a new medication. What's coming is something known as "white bagging,'' an insurer tactic involving expensive infusion or injection drugs.
And at Crisp Regional Health Services in Cordele, Jennifer Taylor, an oncology nurse practitioner, is concerned about the ultimate effect on patient care.
Anthem Blue Cross and Blue Shield, Georgia's largest health insurer, is requiring that oncology infusion drugs for its patients be purchased through CVS Specialty, or through the insurer's own specialty drug network that has similar pricing. There will be similar restrictions on other infusion/injection drugs.
Under the current practice, hospitals buy these drugs themselves under a longstanding discount program. The Anthem switch replaces this practice with white bagging.
That term refers to an insurer that does not pay for a provider to obtain a drug for patient care. Instead, the insurer uses a specialty pharmacy, which delivers the medication to the provider.
Taylor sees potential problems with this approach — including problems with maintaining a drug shipment's "chain of custody" and ensuring its safe storage. Ultimately, she's worried about delays in patient treatment when chemotherapy medications are not prepared on site.
Oncology experts such as Taylor say chemotherapy drugs may need to be adjusted based on the patient's weight and test results on the day they are administered, and that's easier when treatment centers have a pharmacy on the premises to prepare the drugs.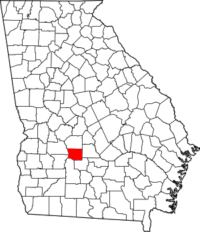 The change "seems to be a violation of the standards of care,'' Taylor says. "I think it's a way to capture more revenue for the insurance company.''
The new system would deliver a big financial hit to hospitals across the state, especially rural facilities.
"We're a small rural hospital,'' Taylor says of Crisp Regional. "Our community is lucky to have this [cancer] service line open to them.''
Anthem has introduced white bagging in other states, including Indiana, where the company is headquartered. The company's policy extends to other infusion drugs such as for inflammatory conditions, multiple sclerosis, asthma and blood cell deficiency.
The company said in a statement Monday that specialty drugs are driving up health care costs.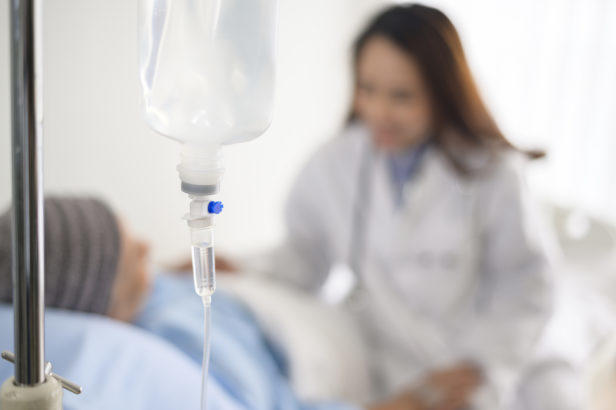 "Certain specialty medications, when not monitored for cost, can result in members quickly reaching their deductible and out-of-pocket maximums, creating significant financial burden for patients,'' the company said in the statement. "This program aims to lower the overall cost of certain specialty medications and reduce out-of-pocket costs for members, while allowing them to continue receiving the same high-quality drugs at more affordable costs.''
Currently, the cost of certain specialty medications can be about 200 percent to 300 percent more than wholesale rates, with some providers charging over 500 percent more, Anthem said. "High-cost, complex specialty drugs are the largest driver of rising drug costs for health plans.''
Another large health insurer, UnitedHealthcare, has begun similar restrictions on 66 outpatient drugs, including medications for chronic multiple sclerosis, rheumatoid arthritis and enzyme deficiency. Also, starting in June, it will change its reimbursement policy for 12 cancer medications, but not for chemotherapy drugs.
"Our data shows that, for some outpatient hospitals in our commercial network, the reimbursement rate on certain specialty drugs may be over 400 percent of the reimbursement rate established by the Centers for Medicare & Medicaid Services for the same drug,'' UnitedHealthcare said in a statement Monday.
Small Hospitals Fear A Financial Blow
With the Anthem Blue Cross change in Georgia, the estimated loss of revenue for a rural hospital could be $500,000 to more than $1 million a year.
"Hospitals are businesses, and there are areas that are profitable,'' says John Crew of Strategic Healthcare Partners, a health care services consulting firm based in Savannah. "The fear is that if insurers start looking at profit areas and target them, you're asking rural hospitals to operate only with services that lose money."
The Anthem switch could also negatively impact large urban safety-net hospitals as well, says Michael Azzolin, CEO of PharmD on Demand, a Georgia-based hospital pharmacy management firm.
Separately, Anthem Blue Cross is undergoing a "market conduct review'' supervised by state insurance regulators, according to industry sources. Regulators are reviewing complaints on claims not being paid, outdated network directories and contract snafus, among other problems.
The state department of insurance said it can't comment "on any ongoing market conduct review.'' An Anthem Blue Cross and Blue Shield spokeswoman said the company has not received information on the matter.
The Medical Association of Georgia said physicians applaud state Insurance Commissioner John King "for his efforts to investigate any and all inappropriate business practices, especially during a pandemic.''
Worries In Rural Georgia
The drug discount program at the heart of the Blue Cross switch is called 340B, named after a section of a 1992 health law that aims to help hospitals that treat a disproportionate share of indigent patients.
"It offsets the cost of caring for indigent patients, allowing qualified hospitals to buy drugs at a steeply discounted price,'' says Azzolin.
Over the years, 340B has also generated controversy — and attempts by insurers and drug companies to chip away at it. The number of hospitals that get these discounts has risen over the years, and the 340B program has received increased scrutiny. Last year, the U.S. Government Accountability Office called for increased oversight of the program, with a focus on ensuring that participating hospitals meet eligibility requirements.
The American Hospital Association recently called on regulators to monitor white bagging carefully.
"There are some situations where white bagging poses significant risks to patient care. For example, drug doses for certain patients are dependent upon the results of lab tests and, therefore, dosing levels could change over the course of a treatment based on those test results,'' the AHA said. "White bagging policies severely hinder a provider's ability to adapt and change dosing as necessary, at best, delaying needed patient care.''
"There may be instances where white bagging policies are necessary to ensure patient access to a medication,'' an AHA analysis added. "In those cases, specific safety criteria should be satisfied before any white bagging policy is permissible. Finally, at no point should providers be required to accept these arrangements when they are unilaterally forced upon them by [insurers].''
Rural hospital advocates, meanwhile, say the 340B program is a vital revenue source in an environment where many facilities are operating on the margin, in danger of closing.
Losing the 340B program "could lead to a closure of a rural hospital,'' said Jimmy Lewis, CEO of HomeTown Health, an association of rural hospitals in Georgia.
Richard Stokes, chief financial officer at Taylor Regional Hospital in Hawkinsville, said that with such insurer tactics, "smaller hospitals are going to starve. I'm really, really concerned about these rural communities. It's difficult enough.''
This story comes to GPB through a reporting partnership with Georgia Health News.
Secondary Content
Bottom Content