Section Branding
Header Content
Georgia's Plan To Crack Down On Halfway House 'Cash Cows'
Primary Content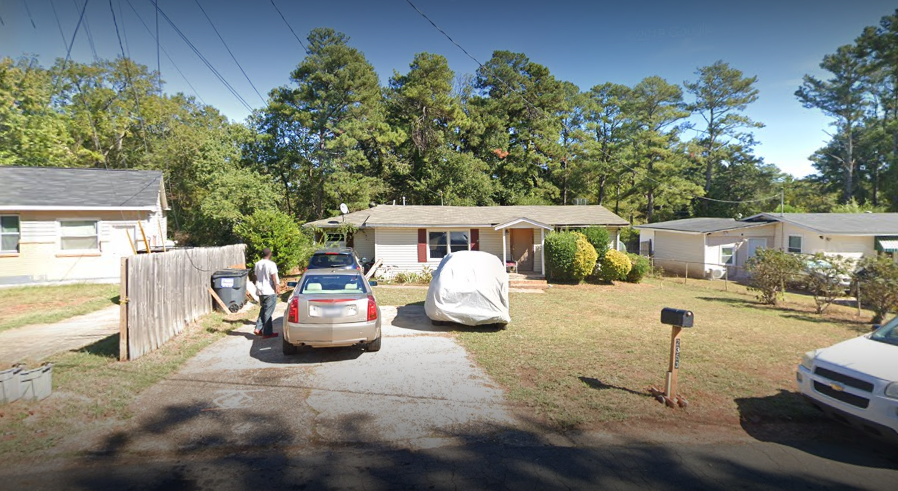 Millions of Americans have been helped by substance abuse recovery programs, but there's a little-known side industry to recovery that some say has taken advantage of people trying overcome addiction. Sober living homes, sometimes called halfway houses, are not regulated in Georgia, but they are potentially very profitable. A recently passed bill aims at gaining some control over the programs.
State Sen. Kay Kirkpatrick, R-Marietta, sponsored Senate Bill 4, which makes illegal what is known as "patient brokering." 
When people successfully complete a hospital or jail-based detox program, they must be careful walking back into society. Former friends, old places and things can make it easy to relapse and start using drugs again, and so judges in drug accountability courts often release people into the custody of so-called halfway houses.
They are supposed to be a transitional place between treatment and home. But in Georgia, these residences are unregulated and often expensive.
"When I presented this to the House committee, they were shocked to find out that nobody really regulates this industry and nobody really knows where these places are," Kirkpatrick said. "And for that reason, it's hard to get control of it." 
Missy Owen started the Davis Direction Foundation to support recovery after her son, Davis, died of a heroin overdose in 2014. She said the problem is that anyone can open a sober living house. There is no permit or certification required. 
"It was a cash cow for people," Owen said. "They needed money and they say, 'Hey, I have a house. If I open up my house to five or six people, 10 people, 12 people and put them on the floor on sleeping bags or whatever and charge them all $200 a week, then I'll be sitting pretty and, you know, who cares.'"
Desperate parents paid for the chance to help their loved ones heal from active addiction, but finding an affordable sober living facility does not guarantee access to therapy or even regular drug screening.
Often, a person with as little as two months sobriety becomes the house manager. 
In 2018, a men's sober living facility allowed women in because they could pay $200 a week, Owen said. But they were actively buying and selling drugs in the house.
"So that's how the two women got in there with the man who was running the house, who was also using (drugs) who had a felony and a firearm, which is a huge no-no," Owen said. "And he held them at gunpoint for over 24 hours."
Advocates including Missy Owen asked for legislation like Florida's to crack down on patient brokering. 
Kirkpatrick said SB 4 is aimed at making recovery residence homes less attractive for operators who are only after the money. First, it makes illegal the practice of paying people for bringing in new patient tenants. Think of these like finder's fees. 
Rep. Shelly Hutchinson, D-Snellville, is a mental health and substance abuse services provider who told Capitol Beat that she's constantly contacted to offer referrals for a fee. 
There are other ways halfway houses abuse potential patients. In one instance, a recovery residence bought a woman a plane ticket to attend, but, Kirkpatrick said, when the business realized she did not have money, she was left sitting at the airport.
"So that's the kind of behavior that the bill is trying to get to, by just making it illegal to do that," Kirkpatrick said. "As problems pop up, those will be reported and the attorney general will be in charge of prosecuting."
The senator said her bill sets the bar higher for bad actors in the industry dealing with people coming out of treatment for addiction.
"Those people are in a vulnerable position and there are people that are taking advantage of them," Kirkpatrick said. "And, as a result, the people not only are at risk for financial issues, but they're also at risk for relapse and getting having to get back into treatment."
The bill passed overwhelmingly and unanimously. The expectation is Gov. Brian Kemp will sign it. 
But because there is no legal definition of what a recovery residence is, this bill is just a first step.
The bill also criminalizes fraudulent medical testing, such as overbilling for multi-panel drug screening. When a patient urinates on a dipstick, sometimes the lab bills separately for each drug in the panel as opposed to billing for one urine screening.
"(There have been) big time fines that have taken place by the federal government on some of these labs that are fraudulently billing Medicare," Kirkpatrick said.
The bill sets fines and prison sentences that would rise in severity depending on the number of patients involved. The maximum penalty would be up to 10 years in prison and a fine of up to $500,000 per violation for patient brokering involving 20 or more patients.
Fraudulent testing would be a misdemeanor subject to a jail sentence of up to one year and a fine of up to $1,000 per violation.
"What I was trying to do is get some very bad behavior officially made illegal so that at least it would put the people that are in that business on notice that they can't do that," Kirkpatrick said.
Next, the senator said she hopes she can convince other lawmakers to hone the regulatory and certification process for recovery residences. 
Secondary Content
Bottom Content