Section Branding
Header Content
Ga. House Committee OKs Bill That Expands Some Voting Access Aspects, Limits Others
Primary Content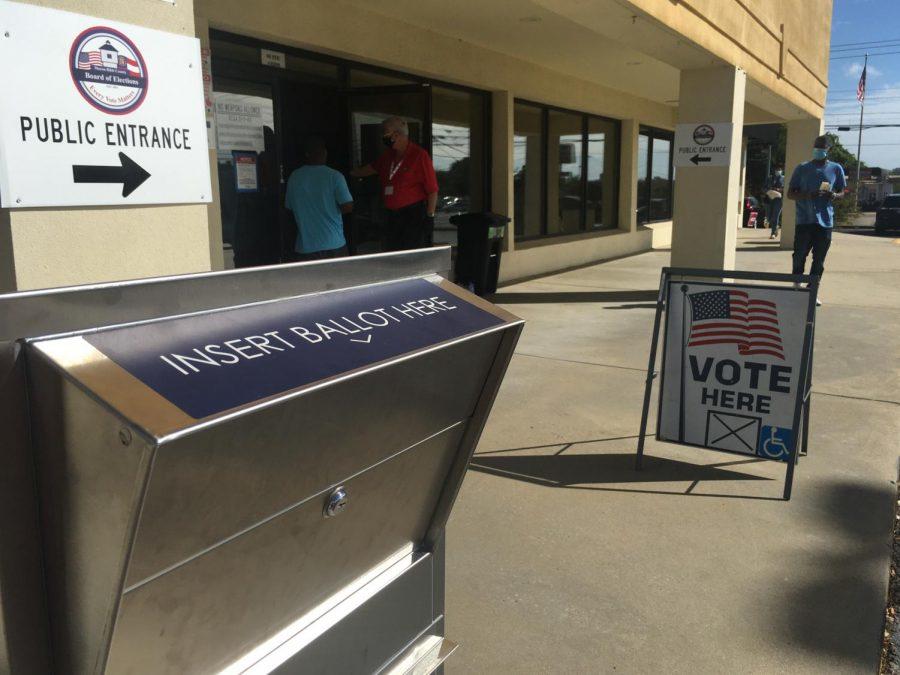 The Georgia House Special Committee on Election Integrity advanced a nearly 100-page voting bill that would expand early voting access, limit drop boxes, shorten runoffs and make other changes to state law. 
SB 202, which was originally two pages long, is one of two omnibus measures still alive in the General Assembly in the closing days of the 2021 legislative session. The Senate Ethics committee is still working through its version of HB 531 and will meet again Tuesday.
Multiple drafts and versions of the bill have floated around in recent days, but Rep. Barry Fleming (R-Harlem) said the biggest and most recent change would expand early voting access.
Now, both Saturdays of the three-week early voting period are mandatory, with counties having the option of opening the polls on both Sundays as well.
Original language proposed by Fleming would have limited weekend voting to just one Saturday, causing Democrats, voting rights groups and religious leaders to call it voter suppression. While a relatively small proportion of voters in a small handful of counties used Sunday voting, Black voters make up a higher proportion of voters on those days.
An analysis by GPB News and the Center for Public Integrity found many of the proposals in that and other elections bills would disproportionately impact nonwhite voters and make it harder for county elections officials to cut down on lines.
The bill would also require counties to have at least one secure absentee drop box, but limits how many can be open and what hours they can be used. Republicans on the committee noted that drop boxes did not exist a year ago, were allowed under an emergency rule from the State Election Board and that this would make some counties have more than what they did in 2020.
But Democratic Rep. Rhonda Burnough (D-Riverdale) said the drop boxes were popular and helpful and she didn't understand why changes need to be made.
"My feeling is we should still continue to have the same amount of drop boxes that we had previously," she said. "And people like drop boxes so I don't know why, if somebody likes something, we have to get rid of it."
There are other restrictions or rollbacks in the bill, such as language that prevents elections offices from directly receiving third-party funding, remove the Secretary of State as chair of the State Election Board and criminalize handing out food or water to voters waiting in line.
But along with the expansion of early voting, the biggest reversal from Republican lawmakers that proposed a slew of restrictions is the preservation of no-excuse absentee voting, enacted by Republicans and used by a record 1.3 million people in the November general election. Gov. Brian Kemp, Lt. Gov. Geoff Duncan and House Speaker David Ralston all opposed ending no-excuse absentee voting and expressed support for another proposal that would add ID requirements to mail-in ballots.
"I am proud that the House Substitute to Senate Bill 202, the Election Integrity Act of 2021, makes voting more accessible and improves election security," Ralston said in a statement. "By providing for expanded weekend voting and enshrining drop boxes into law for the first time, we are making it easier to vote across our state. I appreciate the hard work by the House Committee on Election Integrity to refine this bill which has now been approved by the committee."
With just over a week left in the legislative session, and assuming the Senate Ethics committee passes HB 531, lawmakers must work to compromise between the two bills before sending something to Gov. Brian Kemp's desk.
Secondary Content
Bottom Content