Section Branding
Header Content
In Reversal, Georgia Lawmakers Consider Expanding Early Voting Access
Primary Content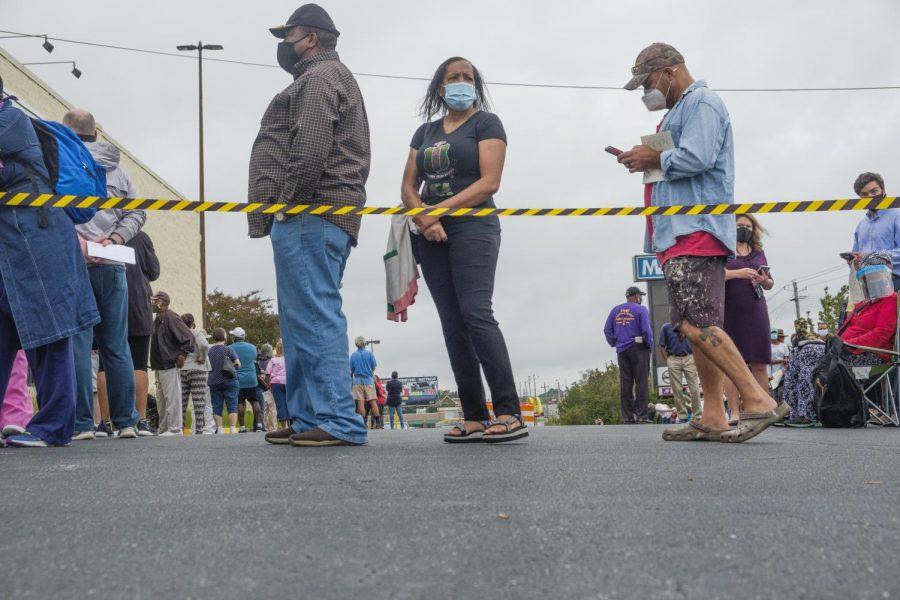 After spending much of the legislative session pushing crackdowns on absentee and in-person early voting, Georgia Republican lawmakers have backed away from the most restrictive measures and appear poised to partially expand access to the ballot.
The latest substitute version of SB 202, a new 94-page omnibus in the House Special Committee on Election Integrity, would require counties to have two Saturdays of early voting and give them the option of being open on Sundays. Current law mandates the second Saturday of Georgia's three-week period be open, and counties have the option to add additional dates and times.
A previous proposal, passed out of the House in HB 531, would have effectively banned Sunday voting used by a small but not insignificant number of voters in predominantly large metro Atlanta counties to ease lines. Democrats and voting rights advocates said the measure was targeted at Black voters, who comprise a higher proportion of voters on those weekend days.
SB 202 also does not include language passed out of the Senate earlier this year that would end no-excuse absentee voting after a record 1.3 million people voted by mail in the November general election. Gov. Brian Kemp, House Speaker David Ralston and Lt. Gov. Geoff Duncan have opposed ending no-excuse absentee, and Duncan refused to preside over debate on the bill while four Republicans did not vote on it.
There are other measures in the 94-page bill that will still alter Georgia's voting landscape, such as an ID requirement for absentee voting, restrictions on where and how secure drop boxes can be used, a ban on giving out food and water to voters in line (though the latest substitute allows for self-serve water) and prohibitions on direct outside philanthropic funding.
Recent additions to the omnibus include more language that would allow officials to take over county elections boards and supervisor roles and allow people to initiate unlimited challenges to voter registrations or eligibility. A Senate committee could take action on HB 531, a 66-page omnibus, Monday.
The House committee could vote on SB 202 as early as Monday, and the legislative session ends March 31.
Secondary Content
Bottom Content