Section Branding
Header Content
Brunswick Celebrates As Citizen's Arrest Repeal Moves Forward
Primary Content
The Georgia State House voted unanimously to repeal citizen's arrest, a law that has been heavily criticized since the murder of Ahmaud Arbery.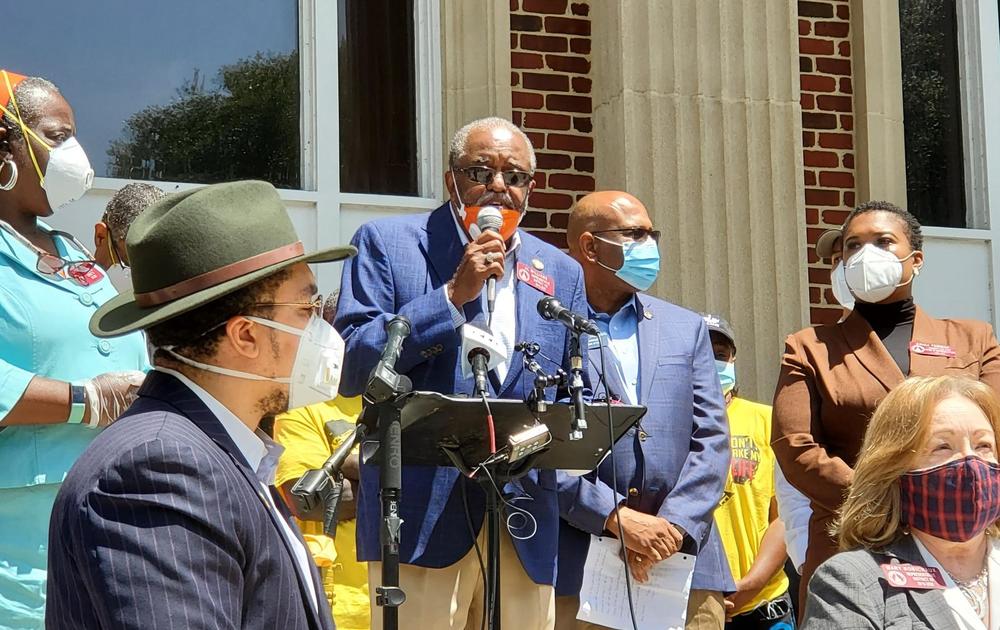 Community leaders in Brunswick, where Ahmaud Arbery was killed while jogging last year, are celebrating the unanimous vote in the state House on Monday to repeal Georgia's citizen's arrest law.
White men who wrongly suspected Arbery, who is Black, of break-ins, shot and killed him in February 2020. Video of the murder later set off protests and calls to do away with citizen's arrest.
Pastor and former Brunswick NAACP President John Perry said that's why lawmakers of both parties came together on this issue.
"That imagery being able to be seen by way of video forced people to say 'Listen, something has to be done. These kind of acts cannot be allowed to take place,'" he said.
Perry called this just one step of many needed to reform criminal justice.
The state's citizen's arrest law dates back to the Civil War and was often used as a justification for lynchings. Lawmakers pushing to repeal it have called the measure outdated.
Though lawyers for the men accused of killing Arbery have not presented citizen's arrest as a defense, one of the local district attorneys who handled the case early on wrote a letter arguing the men were protected by the citizen's arrest law.
The men were not arrested until state law enforcement stepped in more than two months after the murder.
The repeal of citizen's arrest now goes to the state senate.
Secondary Content
Bottom Content