Section Branding
Header Content
Ahead Of All-Star Game, LeBron James Ad Tackles Restrictive Voting Measures
Primary Content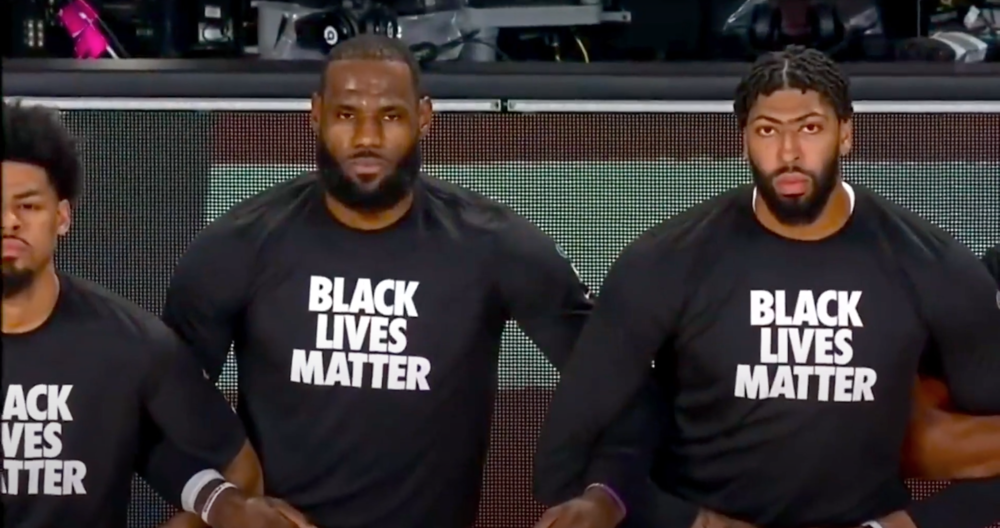 A new ad from the voting rights group founded by NBA superstar LeBron James speaks out against Republican-led efforts to roll back voting rights in states across the country, including Georgia.
The ad from More Than A Vote will run during the NBA All-Star game held in Atlanta, the heart of the 5th Congressional District formerly represented by civil rights icon John Lewis, 56 years to the day after Lewis led the march that would be known as "Bloody Sunday" in Selma, Ala. 
In the 30-second spot, James says the advocacy work is "never about one election, it's always been more than a vote" accompanying pictures of protests, former gubernatorial nominee Stacey Abrams, newly elected Sen. Raphael Warnock and more.
"Look at what we did, look what we made happen, what our voices made possible," he says. "And now, look what they're trying to do to silence us, using every trick in the book and attacking democracy itself."
More Than A Vote boasts a broad range of Black athletes and artists as backers that worked in 2020 to mobilize Black voters — regardless of party — to participate in elections. The new Protect Our Power campaign being launched targets restrictive voting laws being proposed in Georgia and other states "aimed at rolling back the gains Black voters made in last year's general election."
Georgia, the group says, is ground zero.
"Black and brown voters changed the game in 2020, so in response, lawmakers are trying to change the rules in 2021," newly minted Atlanta Dream co-owner Renee Montgomery said. "We know that as athletes and as leaders we have to keep our foot on the gas to protect our power, preserve and expand our voting rights, and to continue turning moments into momentum."
The Dream in particular engaged in political activism last year, speaking out about former co-owner and former Sen. Kelly Loeffler's statements about the Black Lives Matter movement and her attacks on her opponent, Warnock.
Georgia has nearly 80 bills and resolutions dealing with elections filed in both chambers, with a pair of omnibus bills working their way through the legislative process that would dramatically change the state's election landscape. What is most likely to pass is a new ID requirement for absentee-by-mail voting. Other measures include new early voting times that would require most counties to add another weekend day but prevent the largest counties from using additional options, a Senate proposal to end no-excuse absentee voting, and a shorter window to request absentee ballots.
More Than A Vote said it will also get involved in municipal elections in 2021, encouraging Black voters to participate in cities like Atlanta that have mayoral races, focus on redistricting efforts to preserve Black political power and continue to work on criminal justice reform and ending police brutality.
Secondary Content
Bottom Content